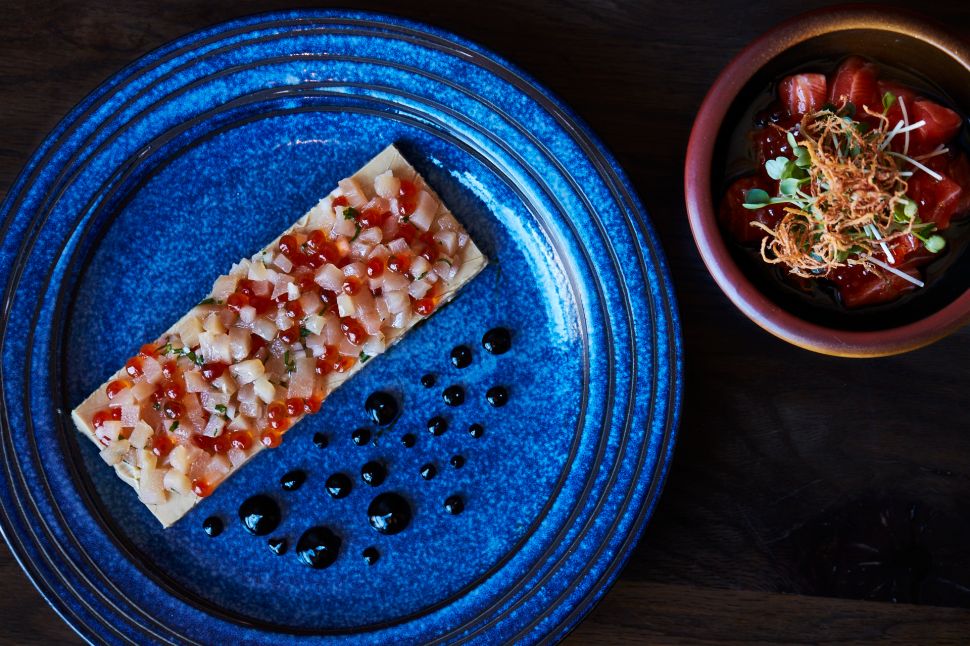 Los Angeles has a Little Tokyo, a Little Osaka and South Bay communities overflowing with Japanese restaurants. But it can still be difficult to find a good izakaya, one of those after-work drinking dens with great Japanese food that isn't sushi or ramen.
In fact, you could make the case that the best izakaya, the finest Japanese gastropub, in L.A. is an outpost of a Vegas restaurant: Aburiya Raku West Hollywood. Raku is where chef/owner Mitsuo Endo (who still oversees the Raku in Chinatown Vegas and once ran the kitchen at Megu in New York) and head chef Matt Weaver (who previously worked for Wolfgang Puck casino restaurants before joining Endo in Vegas) expertly grill meats and vegetables, make exquisite bowls of agedashi tofu and turn hard-to-find Japanese seafood into gorgeous sashimi and fried dishes.
A West Hollywood address on La Cienega Boulevard, near the Beverly Center and a handful of scene-dining spots geared toward the nightclub crowd, is an unlikely location for one of the city's most pleasing late-night restaurants. But there's no better place in L.A. to roll in at 10:30 p.m. on a weeknight for some sake and tsukune (ground chicken) skewers.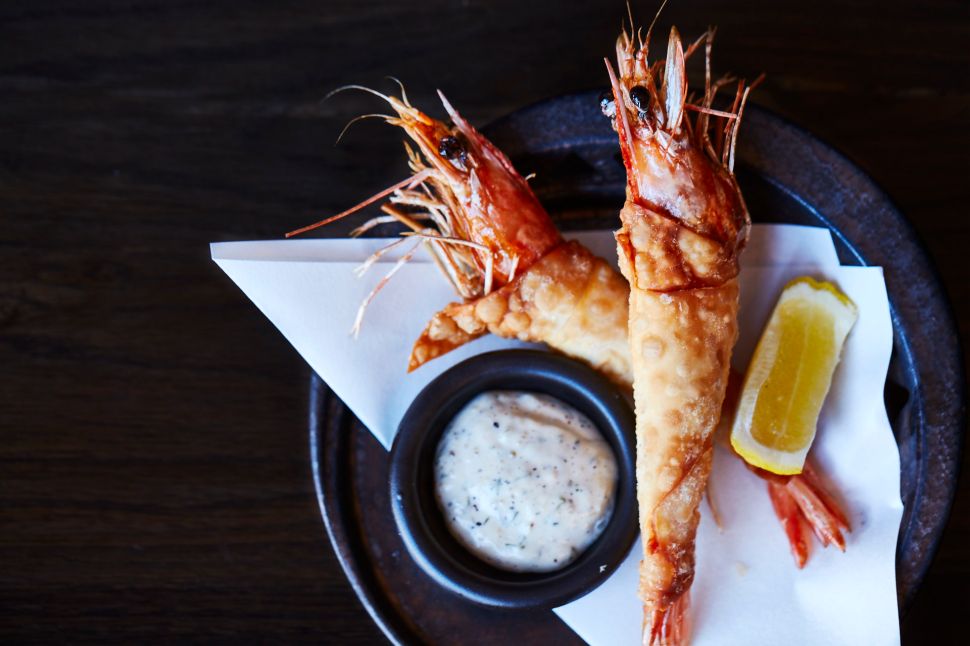 We bring up Raku, one of our favorite new restaurants of 2015, because L.A. has gotten another ambitious izakaya that's both in an unlikely location and run by a team with an impressive pedigree. Tsubaki is in Echo Park, on Allison Avenue just off of busy Sunset Boulevard, a short stroll from the Starry Kitchen crew's popular restaurant/bar/video arcade Button Mash.
Tsubaki chef Charles Namba, who was raised in Los Angeles by Japanese parents, worked at New York's EN Japanese Brasserie, Chanterelle and Macao Trading Company before cooking at Thomas Keller's Bouchon in Beverly Hills. Partner Courtney Kaplan, who's in charge of the deep sake list (with seasonal, small-production and on-tap selections) and the shochu, worked at New York's fantastic, subterranean sake bar Decibel, as well as EN, Del Posto and L.A.'s Bestia.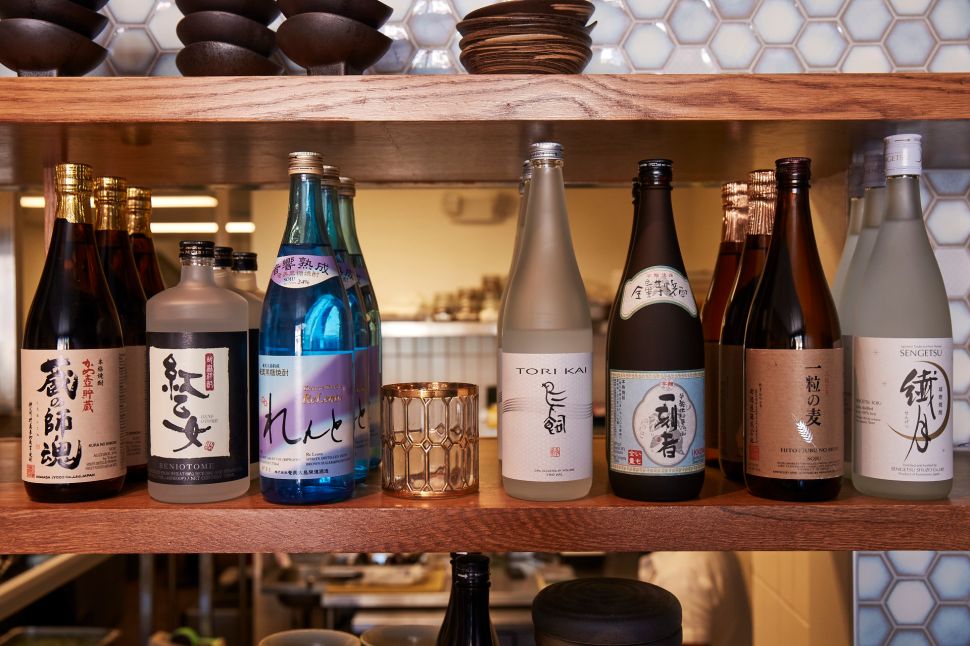 Namba's playful combinations include serving exemplary housemade salami, cured for two months, with Japanese pickles. He turns red snapper into delicately fried tempura served with smoked trout, cream cheese and a Japanese version of chimichurri. Tsukune comes in the form of five chicken meatballs around a poached egg. You'll want to use the yolk as a dip. The gyoza are pan-fried pork dumplings that come with riesling vinegar.
Tsubaki understands what it means to be a modern Japanese gastropub: You celebrate traditional dishes and use classic Japanese technique, but you also give dishes your personal twist. You marinate foie gras in sake. You serve fried prawns with a yuzu kosho tartar sauce. You get barrel-aged soy sauce from Japan and shave bonito yourself while serving California fish and produce from local farmers markets.
If it feels a bit less traditional than Raku, which has a specials board full of straight-from-Japan fish every night, that seems like the point. Welcome to L.A.'s own version of an izakaya. Order some sake, share some small plates, enjoy the umami.