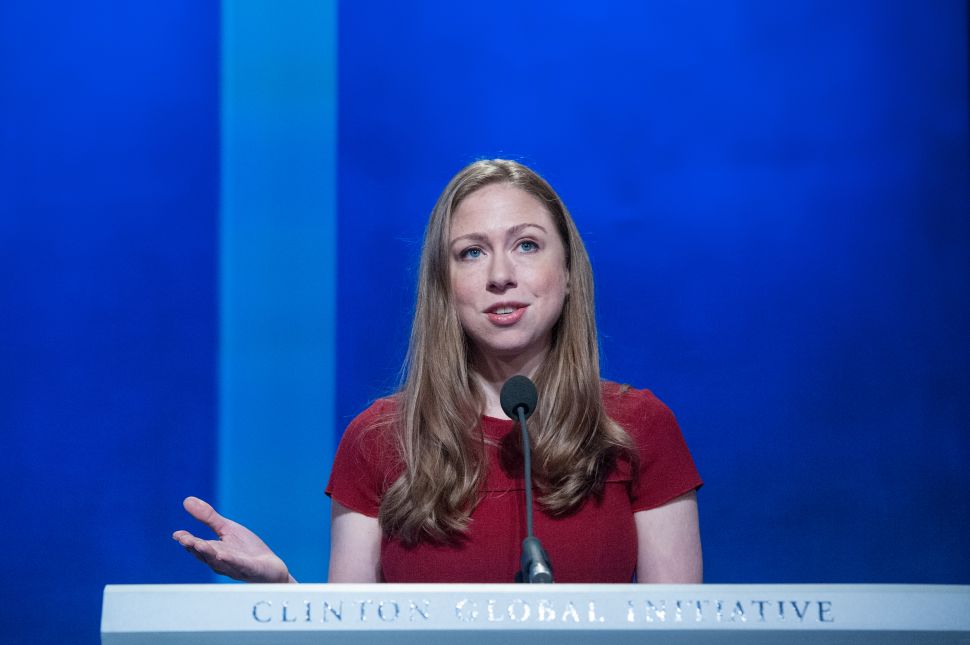 On February 16, Chelsea Clinton announced a book tour in April for It's Your World: Get Informed, Get Inspired & Get Going, which targets 10-14 year-olds in eight cities across the country. Simultaneously, mainstream media outlets and Clinton loyalists began elevating Chelsea Clinton as an anti-Trump spokesperson. Though Hillary Clinton lost to one of the most unfavorable presidential candidates in recent history, the Clintons remain a favorite with the mainstream media elite.
Since Hillary Clinton's election loss, rumors have circulated about Chelsea's inevitable foray into politics. Media outlets have speculated congressional and Senate runs, and Chelsea Clinton has only denied the alleged future Senate bid. On February 22, Mercury News published an editorial titled "Is Chelsea Clinton Donald Trump's most formidable Twitter foe?" The answer—from anyone other than a Clinton publicist—should be a resounding "no," but the article went on to praise Clinton's recent tweets, which several media outlets have adapted into news stories. As The Washington Post reported, "Clinton's Twitter account has lately been getting saltier."
On February 19, Chelsea Clinton took her two-year-old daughter to a Muslim Solidarity Rally in New York City, which received coverage from The Washington Post, The Hill, and, of course, Chelsea's personal Twitter feed.
This appearance and the constant coverage of her tweets provide Chelsea Clinton with the cult-like coverage necessary to gain political power while avoiding political risk. This coverage also inadvertently benefits Hillary Clinton, who cannot make such appearances without garnering negative coverage for exercising the same expediency. With Chelsea Clinton, the Clinton brand is still able to receive praise and admiration from the elite mainstream media.
Any resistance to Trump offered from the Clintons—whether it's from Bill, Hillary, or Chelsea—is not resistance at all. Rather, it's the Democratic establishment's attempt to oppose Trump while they reaffirm their power and subvert reform within the party. As long as a Clinton "resists" on behalf of the Democratic Party, there is little to no opportunity for newcomers on the left to emerge. Chelsea Clinton's manufactured role as a resistance spokesperson allows the "resistance" to Trump to remain in the control of the Democratic establishment and prevents progressives from reforming the Democratic Party to fight on behalf of working and middle class Americans.