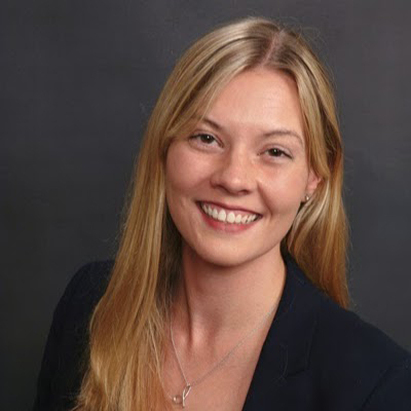 The latest entrant into the Republican gubernatorial race is Hoboken Housing Authority Chairwoman Dana Wefer, a 34-year-old progressive Democratic firebrand from Hoboken who says political bosses broke her party by anointing Phil Murphy as their candidate.  
It's hard to tell exactly where the liberal Wefer fits into the Republican race—Clifford Case last won in 1972, and she's way far left of the centrist, big-tent philosophy advocated in recent years by Christie Whitman. But a February 1 Quinnipiac University poll showed that there could be a place for Wefer in the Republican Party.  The poll showed that 48 percent of New Jersey Republicans agreed that the legislature should spend more tax dollars to improve public schools in the poorest parts of the state, 41 percent of Republicans viewed affordable housing for middle class and low income New Jerseyans favorably, and 43 percent of the GOP voters are in support of the millionaire's tax.
"If you told me five months ago that I would be running for governor, I would have thought you were crazy, never mind as a Republican." Wefer said in a press release announcing her candidacy. "It feels as if we're living in some alternate universe, but our reality is that the Democrats and the Republicans together have rigged the political system against the People through gerrymandering and special interest money."  A supporter of Bernie Sanders' presidential campaign last year, Wefer is the founder of New Jersey Awakens, a grass roots movement that claims "New Jersey deserves better than Chris Christie and Democratic Party Bosses."
In addition to her attacks on political bosses—"We want to break the machine," she says—Wefer also plans to inject a progressive viewpoint into the GOP debate on issues like legalization of marijuana and criminal justice reform.
Wefer first ran for office at age 22—the year she graduated from Rutgers—launching a spirited campaign for Morris County Freeholder in 2005. She did well enough that PolitickerNJ.com made her one of our Rising Stars of that year. Democrats asked her to run again in 2006, against incumbent Margaret Nordstrom, and her tenacious campaign that attacked no-bid public contracts brought her to 41 percent—an outstanding showing for a Democrat in Morris County.
She lost a race for State Assembly in 2007, finishing 5,000 votes behind incumbent Michael Patrick Carroll. But to put that in some perspective, she finished more than 1,100 votes ahead of her running mate.  
After going to law school (she has a practice in Englewood) and getting married, Wefer became involved in local government in her new hometown, Hoboken. Mayor Dawn Zimmer named her to the housing post. She ran for the City Council in 2015 and lost a fourth ward race to former Assemblyman Ruben Ramos.  
In 2013, Wefer became embroiled in a local controversy when Assemblyman Carmelo Garcia alleged in a lawsuit that she was among a group of Hoboken officials who conspired to have him fired from his job as executive director of the Housing Authority. Garcia, who lost the support of the Hudson Democratic organization for another term in the Assembly, said that Wefer sought to "humiliate him in public" and "destroy his professional reputation" in public comments she made, according to published reports.
As an attorney, Wefer successfully argued Mazdabrook Commons v. Khan, a freedom of speech case before the New Jersey Supreme Court that would allow a resident to display a political sign, even if prohibited by covenant restrictions.