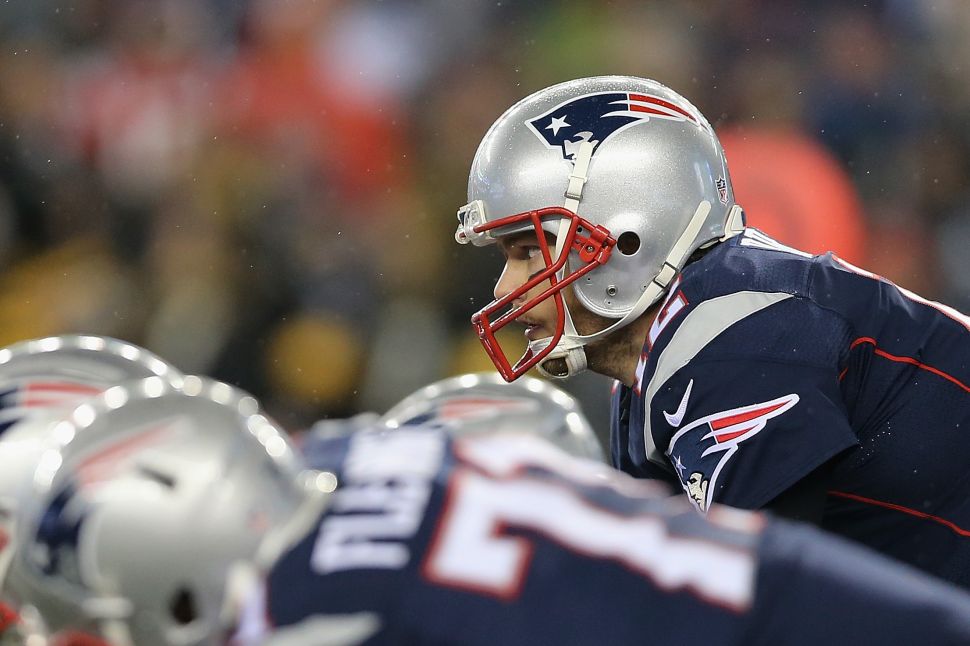 You can rely on three things in life: death, taxes and utterly worthless Super Bowl commercials. Sure, a lot of the ads are funny or heartwarming or beautifully produced, but they almost never create value for advertisers and shareholders.
I'm not saying this because I don't appreciate the Super Bowl. In fact, I look forward to the Big Game every year—but for different reasons than most. Forget the kegs, snacks and pig skin; I'm fixated on the commercials. But it's hard not to cover my eyes in the face of such train wreck campaigns—especially knowing that they have cost advertisers tens of millions of dollars and won't boost their sales, brand equity, or anything else but the marketing and ad agency teams' egos.

Lest you think I'm exaggerating: The rate for Super Bowl ads is $10 million per 60 seconds—and that's just for the media buy. Brands must also plunge money into creative, production, agencies, social media, and all the other resources and months of time that go into fielding a Super Bowl spot. All told, many brands are bumping up against the $50 million mark without trying too hard. Yes, for one ad to run during one game.
How do I know this? I have been researching the effectiveness of Super Bowl commercials for several years. My team conducts longitudinal research before and after the Big Game to measure exactly how the ads resonated, persuaded, or changed consumers' intent to seek out a brand. The numbers vary a bit from year to year, but in no time in recent history have I been able to endorse Super Bowl ads as a sound investment for most brands.
Here are some compelling numbers from our most recent research:
Only 10 percent of consumers remember the average Super Bowl ad and know the brand being advertised.
80 percent of Super Bowl commercials fail to change consumer opinions/intentions regarding a brand.
Only 33 percent of consumers can remember seeing a typical Super Bowl commercial in the first place.
While the viewing audience for the Super Bowl has increased 300 percent since its inception, ad rates for the game have risen by 12,000 percent.
So how do CMOs keep getting away with throwing money down this football-shaped drain? Delusions of terminal uniqueness seem most often to blame. Here are a few:
"We have a totally new and different approach." Super Bowl advertising is known as a platform for flashy, bold concepts in commercials. But the first time consumers see something new from a brand, they likely have no idea which brand the spot is promoting. So you may have blown their minds, but it may as well have been anonymously.
"We're using a celebrity spokesperson we just signed." This is one respect in which marketers being paid handsome salaries make themselves look like total amateurs. If nobody associates your brand with this new celebrity spokesperson, you just paid for their new mansion while failing to build your own brand equity.
"We'll release the ad on social media before the game and go viral." This one isn't borne out by the data, either. Our data shows that among the 45 percent of consumers who are aware of a typical Super Bowl ad, only 3 percent will recall having seen it online prior to the game. More to the point, brands pour massive amounts of money into branded social media conversations, which mostly consist of brands tweeting at other brands and complimenting them on their ads. It's farcical. The 'social consumer'? He's just not that into you, brands.
The goal of successful advertising is not for the consumer to come away thinking, "Wow, that was a great commercial." Instead, they should be left thinking, "Wow, that's a great product for someone like me." And hopefully at some point, that consumer actually buys the product.
In the end, CMOs will do what CEOs will let them get away with. That often means a Super Bowl campaign that burnishes their résumé and (they think) increases the esteem in which their industry peers hold them—but delivers zero return to their employer. Some, like Frito-Lay's CMO, are willing to admit the error of the brand's ways and end a decade-long run at the Big Game. But even though more CMOs are being fired now than ever, the Super Bowl is still an annual audition for executives who want to be known as Super Bowl campaign masterminds.
Nice work if you can get it—and for those brands whose shareholders are misguided enough to keep footing the bill.
Jeri Smith is the CEO of advertising research firm Communicus. Her clients include Fortune 100 companies and the top advertisers in the United States. She has contributed to Fox Business News, Wall Street Journal Live, Forbes, Ad Age, The Drum, and more.