When Slim Moon and Tinuviel Sampson founded Kill Rock Stars in 1991, the record label was distinct among the American indie scene with its roster made up almost exclusively of female artists. That all changed the day Moon signed singer-songwriter Elliott Smith.
The guitarist and vocalist of esteemed Portland indie-pop outfit Heatmiser was no stranger to recording under his own name, crafting a stark, brittle solo debut in 1994 with Roman Candle for the Cavity Search imprint utilizing nothing more than a cheap four-track and a Radio Shack microphone to capture the sound.
Smith expanded his lo-fi setting to include elements of drums, harmonica, cello and organ upon debuting on Kill Rock Stars with his self-titled second solo LP in 1995. Nevertheless, it was an album unique to the company line not only in gender but style as well; the folky wisp of Elliott Smith was a stark contrast to the more aggressive punk energy of popular groups like Huggy Bear, Bikini Kill and Sleater-Kinney.
But it wasn't until Smith released Either/Or on February 25, 1997 that his legend was carved in stone.
A genuine pop masterpiece boasting a fuller, richer sound, Either/Or was the launching pad that catapulted Smith from the tiny clubs of Portland to playing the Oscars at The Shrine Auditorium when we was nominated for a song he wrote for Gus Van Sant's Good Will Hunting.
It became the Cinderella story of 1997: the first male marquee act on Kill Rock Stars ascends from the CMJ charts to the Academy Award nomination for Best Original Song with "Miss Misery"—a song that wasn't on Either/Or, but which embodies everything that has rendered the LP as Smith's singular masterpiece to this very day.
Massachusetts alt-folk icon Mary Lou Lord once quipped about her longtime friend that Smith was a quintessential balance of Nick Drake and Lou Barlow. But with Either/Or, Smith established himself as far more than just a master of pastiche. He pushed his deep love for The Beatles to the fore with a sweet, scraggly variation of the kind of intimacy Paul McCartney leaned toward on McCartney and RAM, but his disarming, evocative lyrics and elegant yet vulnerable delivery were pure Elliott Smith.
It's this same solemn warmth that inspired Van Sant to include such key Either/Or songs as "Say Yes," "Angeles" and "Between The Bars" in Good Will Hunting.
On March 10, Kill Rock Stars celebrates two decades of Smith's best-selling and greatly beloved album with the release of an expanded edition of Either/Or remastered from original tapes under the supervision of longtime Smith associate and friend Larry Crane. Even better is the second disc featuring five live multi-track recordings from the Yo Yo A Go Go Festival in Olympia, Wash., in 1997, as well as three previously unreleased studio recordings and the beloved b-side "I Don't Think I'm Ever Gonna Figure It Out."

To commemorate its 20th anniversary, the Observer recently spoke to a select group of Smith's oldest friends and biggest fans to offer stories and insight into how much Either/Or and its dearly departed creator has enriched their lives both as people and musicians.
[youtube https://www.youtube.com/watch?v=UuizNQUOFCI?list=PL8VWN_DzWVYx0P-2oVA5CvnqMbbQ8y_47&w=560&h=315]
Rob Schnapf, producer (Either/Or, XO, Figure 8, From A Basement On A Hill)
Elliott was evolving. And with Either/Or, we could have easily pushed it further, but he just wasn't ready or comfortable with that, so we didn't. Basically, that's XO. XO was the extension of Either/Or, where he was really comfortable and wanting to explore more, and Either/or was the start of that.
I'm not sure what his other record making experiences were prior to that, but maybe we had more time and there was more expression to it given the fact we had more time to work on it. There's a simplicity to Either/Or that…my voice always goes into a higher tone when I think about it…it's just like this nice simplicity to it.
There were some who compared him to Paul Simon, but he didn't like that comparison for some reason. I don't know why; I never asked him. It could have been at the time Paul Simon wasn't that cool, so it might have bothered him. He would have much preferred the Paul McCartney likening more because he was such a Beatles fan.
But from what I recall, Gus Van Sant, who lived up in Portland, he and Elliott knew one another already, and he had his music in mind for Good Will Hunting. He felt like this music on Either/Or was something akin to a modern version of The Graduate soundtrack.
Luz Elena Mendoza, Y La Bamba
When I first heard this album I was in Christchurch, New Zealand in the year 2003.
I walked into a music store looking for music and I left that day with a Nick Cave and the Bad Seeds album, The Smiths' Meat Is Murder and Elliott Smith's Either/Or. I had no idea who Elliott Smith was, I just bought it because it spoke to me. Not to sound cheesy, but I was drawn to it and didn't know he was from Portland.
I went back to my house and played all the CDs in my room while I looked out the window and had the greatest sensation that I'd never experienced before. I felt so connected to the imagery and the simplicity with such a strong feeling. I will never forget that moment; I must of been 20 years old.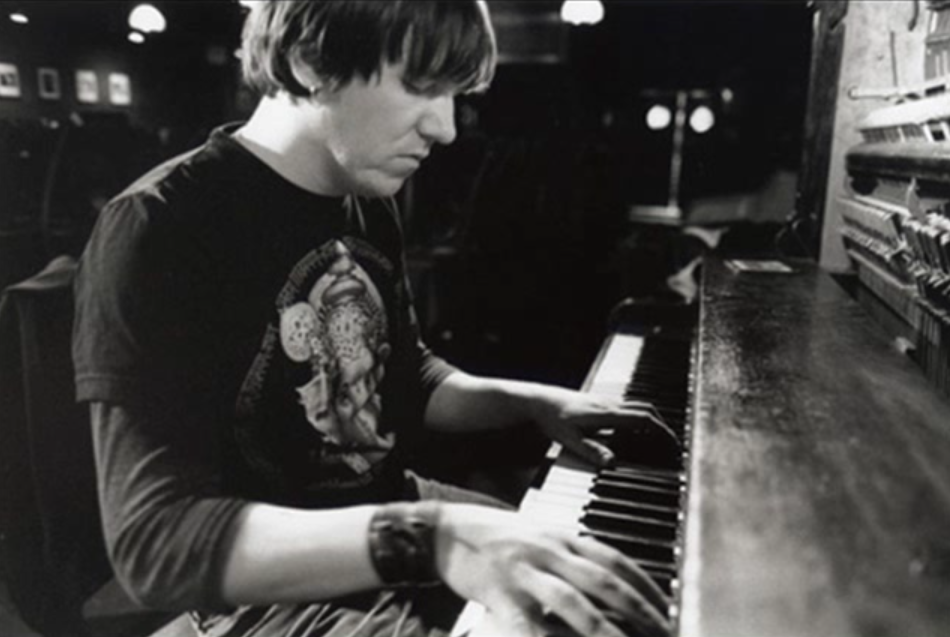 Emile Mosseri, The Dig
Either/Or was a record we all fell in love with as teenagers around the time that the three of us started writing songs together. "Cupid's Trick" was an early favorite and one that we always kicked around the idea of covering. Such a heavy tune! Then you have the heartwrenchers like "Angeles" and "2:45" and great pop songs like "Say Yes" and "Punch And Judy."
It's one of those albums that doesn't let up. He managed to always bring a vulnerability to his even his most poppy tunes, which is one of the hardest things to do as a songwriter, to write something that's so accessible, instantaneously enjoyable but at the same time cuts through you like a blade. It's something that we all aspire to.
Larry Crane, recording engineer, archivist for Elliott Smith's estate
I had seen Elliott Smith's band, Heatmiser, play a few times around Portland in the early '90s, but hadn't thought much about them—it wasn't really the kind of music I was listening to at the time. When a co-worker played me Elliott's first solo album, Roman Candle, I liked it immediately, and remember commenting that it reminded me of Nick Drake; music that was much more up my alley.
A few years later, asElliott and I met in my basement studio and tracked his vocals on "Pictures of Me," for his next album, I heard the backing track and said, "Oh, this reminds me of The Left Banke." Elliott looked at me and said, "You listen to The Left Banke, too?"
Six months later, as Either/Or was being released, we were building out Jackpot! Recording Studio and recording demos and songs for his next album, which became his major label debut, XO.
Twenty years later, I found myself supervising the remastering of Either/Or, sourcing and mixing songs for the bonus disc, and compiling liner notes for this iconic record. It's amazing to still be involved in my friend's music and legacy. Some of this seems a million years ago, and other memories feel like yesterday. I miss him.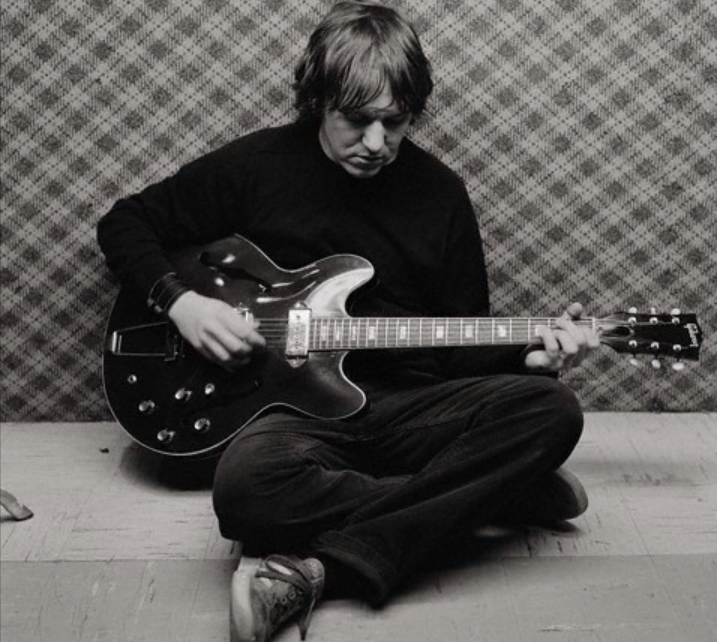 Mary Lou Lord, songwriter
I often talk about Kurt Cobain and Elliott Smith in the same timelines and in the same paragraphs because I knew them both. And not a lot of people knew both of them; they either knew Kurt or Elliott but didn't all know them both and I did, so I have a certain perspective.
And when you're talking about the loss, if Kurt had just fucking stayed alive for a couple of more months, if you look at the timeline and you look at where both of them were geographically, they were only like two hours away from each other. And if fucking Kurt had just stuck around for a few more months, which was when Elliott had started to record, I know for a fucking fact that he would have adored Elliott. He would have gone to one of the shows, or they would have met somehow.
I'm gonna go there now, I don't know how Lennon and McCartney met, but if they hadn't it would have been a complete miss of an opportunity. And that's what bums me out so much, not just because of the fact that they both fucking died, but they could have been buddies and they might have even hung on for each other.
They were both people who loved music so much, and they were both so incredibly similar, I think that the music they could have created as a team would have kept them alive. Music, to both of them, was the most important thing. And Elliott loved Kurt, and he loved Nirvana, and he would ask me about him.
So to me, I always thought, damn, if they made a band or if they had met, I honestly feel Elliott would have been like a younger brother to Kurt and Elliott would have showed Kurt how to tone it back and be more musical, and more subtle. And then Kurt could have been the screamer that Elliott was never. They would have just fit each other so well. It's such a fucking loss, because I know Kurt had an album like Either/Or in him, and Elliott could have helped him see it through.
Louis Schefano, Remy Zero
Either/Or was the final straw for me. It spoke to the beautiful infinite sadness in my soul, a lot of people's souls. His songwriting and the DIY aesthetic is what inspired me to step out from behind the drum kit to write and produce my own songs. I saw him perform live a few times down South and in NYC and was lucky to witness his genius. I miss him.
Marisa Prietto, Wax Idols
A lot of times when I am writing songs I wonder if I'm being too cryptic—if I'm writing something that is so personal as to be inherently unrelatable. But when I listen to Elliott Smith, it feels so clear that so much of what he writes comes from such an introspective place—and that even a song that feels deeply insular can be broadly impactful if it's done with authenticity.
Jesca Hoop, songwriter
Elliott Smith is one of a relatively small collection of songwriters that I have listened and returned to over and over again throughout my life. My favorite tunes on Either/Or are "Speed Trials" for its unusual phrasing and melody, "Behind the  Bars" as a gentle love song from a devoted witness to a friend in need of a honest and gentle reflection, and most of all the song "Angeles."
I've been there. "Someone's always comin round here trailing some new kill." I can relate to the disenchantment that seems to have generated this writing. I know the feeling of dismay and distrust and often distanced myself from the elements of the music industry that cause one to be wary. An honest song, an openhearted one has much to guard in an atmosphere indelicate and falsely motivated.
Becca Stevens, jazz, pop, and folk singer
Elliott Smith's Either/Or tramples my heart like a water buffalo in a tulip patch. His music, with utmost simplicity, draws me into my most vulnerable listening state, eliciting immediate nostalgia tinged with welcome yet bittersweet heartache. It's always been this way, with everything he does, but Either/Or is my absolute favorite of favorites.

John EE Allan, Happyness
I've always particularly loved the drums on Either/Or—they sound so unhinged, whether they're doing the muggy simmering thing or distorting like crazy and being played half to death, or that honky snare note in "Alameda," or the songs (there are a couple) where they crash in just inordinately late. There's something so heartfelt about the way they're played. And how, despite them, it's still at its crux a "guy with an acoustic guitar" record. And it closes with a song as beautiful and hopeful and unaffected as "Say Yes."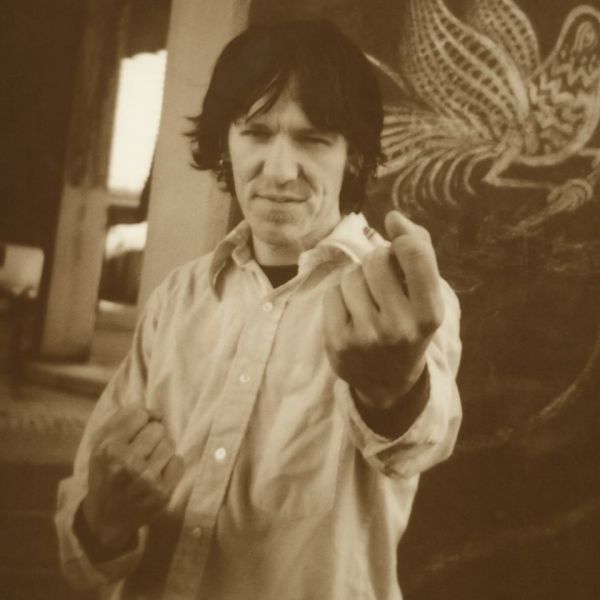 Allison Wolfe, Bratmobile, Sex Stains
Someone from Kill Rock Stars sent me Elliott Smith's new album Either/Or right after it came out in 1997. I had been going through a hard time in Washington, D.C., and felt like I was losing my mind. I had never heard of Elliott before I listened to Either/Or. That album was the most beautiful thing I'd heard in a long time, and I became totally obsessed with it. I couldn't stop playing it and thought, "Who is this nerdy guy who's speaking directly to me and making me cry?"
A few months later, I told my friend Dorien Garry, who I used to visit a lot up in New York, about my obsession, and she was like, "Oh, I'm friends with him. He just moved here. Come up and hang out with us."
My friend Rosy and I drove up the weekend of the Tibetan Freedom Concert and met Dorien and Elliott at Brownies. He was in full party mode, smiling and buying everyone drinks. We moved the party over to Max Fish where I was supposed to meet Graham Coxon who was in town to play the festival.
Elliott was a big Blur fan but was too "shy" to talk to him. Instead, while I was talking to Graham, Elliott kept running over to the jukebox and putting on "Song 2," then running back and giggling behind Graham's back. Graham was mortified, kept putting his head in his hands, then just split.
We were all pretty wasted and realized we needed something to soak it up. Elliott and I got some bagels from Katz's and plopped down to eat them on the sidewalk across from Max Fish. While we were eating, we saw some guy in a suit pissing on Dorien's car. I said something about it, and Elliott jumped up and ran over to yell at the guy. The dude flattened him with one punch. I tried to get Elliott up and out of the street, but he wouldn't budge. He just lay there on his back in the middle of Ludlow Street staring straight up at the sky.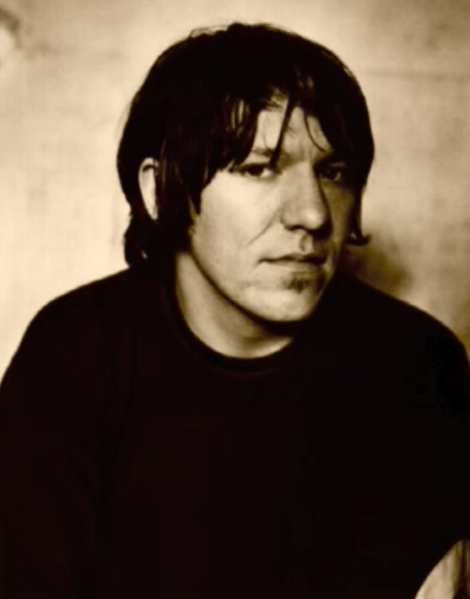 Justin Carter, singer-songwriter/DJ/organizer/founder of Mister Saturday Night
You know, for me it was actually his next record XO that brought me to Elliott Smith, that may disqualify me, but…when I discovered Elliott Smith's music, it brought together two musical threads that had previously existed separate from each other.
I started playing guitar when I was 10 or 11, learning songs by James Taylor and Joni Mitchell. It was a pretty typical way to approach singing and songwriting with an acoustic guitar. As I hit junior high, I put those artists to the side in favor of indie rock. I started learning Pavement and Dinosaur Jr. songs. When I discovered Elliott Smith, I realized there was room to write music using the tools I had without having to throw back to a bygone era. He used an acoustic guitar to write about things that felt very real to me, in a way that musically resonated with the present.
Beyond that, he was also the first artist I loved who I watched going to a dark place, never to return. I remember seeing him perform at Field Day Fest, a debacle of a festival. It was supposed to happen in a big green field in Long Island, and at the last minute, permitting got pulled, and the bill got halved and moved to Giant Stadium.
Elliott was playing in the parking lot as it drizzled, so junked up he couldn't make a bar chord. I had to walk away. It was the first time it dawned on me that someone could be successful and talented and beloved but still be fatally flawed. That was the beauty and tragedy of the guy.