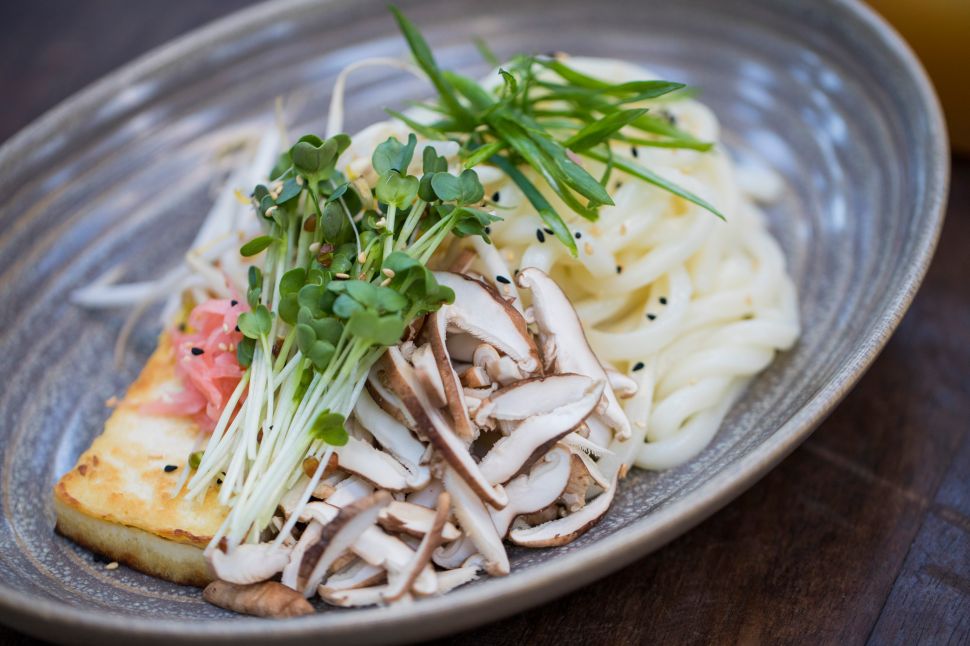 Ready to go around the world when you dine in L.A.? Here is a dinner series, a pop-up and a major food festival that you might want to put on your calendar.
Estrella's Compass Menu
A lot of restaurants serve food with global influences, but it's hard to find something as hyper-specific as what chef Dakota Weiss is doing at Estrella. The restaurant on West Hollywood's Sunset Strip has just started its Compass Menu dinner series, with "Top Chef" alum Weiss focusing on a different region of the world each month.
February is Takamutsu, Japan, which is known for its udon. Estrella's $40 prix fixe menu, with an optional sake-cocktail pairing, starts with crispy shrimp and peppers with braised lotus root, shaved onion and shiso. It's a nice balance of textures, spiciness and acid. Then comes the main event: a delicate bowl of Kitsune udon noodle soup, which is lightly sweet and lightly salty, with fried tofu, shiitake mushroom and ginger. It's comfort food that won't weigh you down. For dessert, there's a lovely coconut matcha custard with yuzu syrup and toasted coconut chips.
Next month, Estrella's Compass Menu transports you to Languedoc, France, for cassoulet with housemade black-truffle duck sausage and duck confit. Then in April, it's Montanhas, Portugal, with feijoada a transmontana, a stew featuring baby-back ribs, blood sausage and kidney beans. You have to appreciate how Weiss is upping the intensity of this global tour as things progress.
Ayara Lūk Pop-Up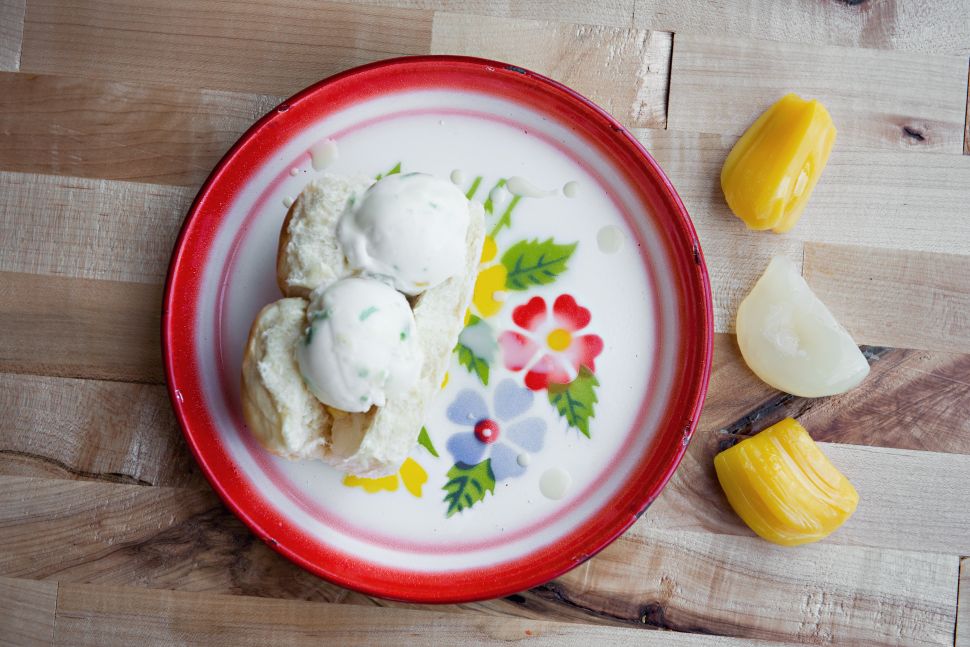 Ayara Thai, a restaurant near the LAX airport known for bold dishes including a resplendent khao soi curry noodle soup, is closed for renovations. In the meantime, chef Vanda Asapahu has opened the nearby Ayara Lūk pop-up, which will operate until Ayara Thai re-opens. For Ayara Lūk, Asapahu and her siblings Peter and Cathy are celebrating their parents' recipes and adding their own contemporary and responsibly sourced twists.
Khao soi is made with antibiotic-free, free-range chicken drumsticks. Panang lamb is made with open-pasture Colorado lamb chops. The menu, which changes often, also currently includes a roasted duck flatbread with organic duck breast. Dessert is a Thai ice cream sundae with two scoops of coconut ice cream on brioche rolls, adorned with palm seeds, jackfruit, grass jelly, whipped cream and Milo powder.
All-Star Chef Classic
The All-Star Chef Classic, one of the city's most prominent food festivals, returns to downtown's L.A. Live March 8-11. We're especially excited about the Southern Eats walk-around tasting, which will bring in superstars like Ashley Christensen of Poole's Diner in Raleigh, Mike Lata of The Ordinary in Charleston, and Hugh Acheson of The National in Atlanta. Masters Dinners will include a French blowout featuring, among others, L.A.'s own Ludo Lefebvre and Iñaki Aizpitarte of the beloved Le Chateaubriand modern bistro in Paris. And pastry chef Sherry Yard will host Little Masters cooking classes for children, which sounds a lot better than having your kids destroy your own kitchen.