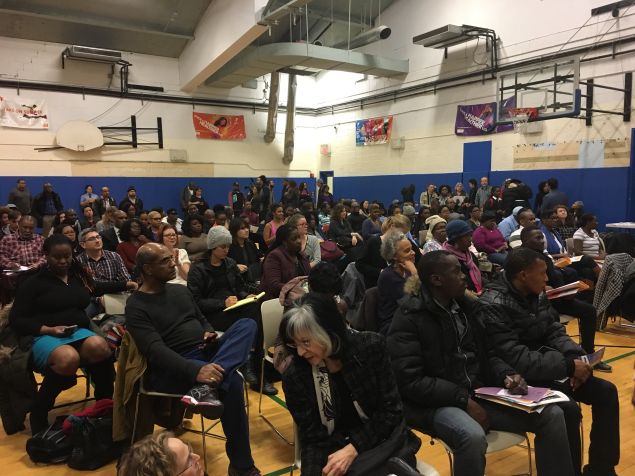 Brooklyn's Caribbean elected officials encouraged their communities to rise above their fears and "push back and resist" against President Donald Trump's executive orders targeting immigrants and Muslims, insisting that they "will win" if they do so.
The "State of Immigration: State of Emergency" forum, organized by Brooklyn Councilman Jumaane Williams, consisted of a panel of experts, representatives from city agencies and leaders from local organizations who gave attendees an overview of how immigration policy has changed and will change under Trump and how best to prepare. Williams, who just announced his intention to run for City Council speaker for the second time, said that not all Trump supporters are racist but that "every racist voted for Donald Trump."
"And I believe that every xenophobe who doesn't like immigrants voted for Donald Trump and every bigot voted for Donald Trump and we're seeing it play out," Williams said. "And some people are telling us to wait and I'm saying, 'No, we gotta resist from day one,' because he said what he wanted to do and we can't wait."
In his first weeks in office, Trump signed executive orders calling for the construction of a wall on the Mexican border, slashing federal funding for sanctuary cities—cities that provide a haven for undocumented immigrants—and barring entry to people from seven Muslim-majority countries. A Seattle judge temporarily suspended the Muslim travel ban last week.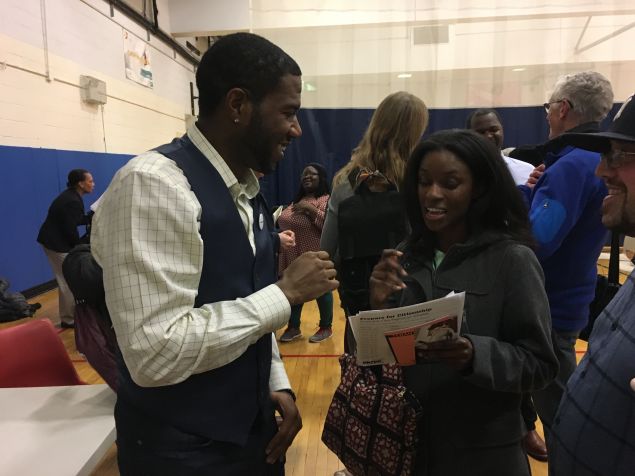 When the event first kicked off, Williams thanked Trump for motivating more than 100 people to show up to the forum at the YMCA in East Flatbush. He also said that he wants to "see the melanin get a little darker in certain areas" at rallies and marches against Trump.
"It has been in the past very difficult to engage particularly Caribbean and African immigrants," Williams said. "Latino brothers and sisters have done a great job of being involved in immigration discussion, but I need everybody to be involved in immigration discussion."
He said that future meetings will move past the basics and go directly into how they will continue to organize, insisting that they will win the battle.
"We will have some additional meetings, some think tanks and some opportunities for people to directly engage in actions that we're gonna do to push back and resist this administration," Williams said.
District Leader Josue Pierre, who is Haitian-American, said that if people in New York City fight back against Trump's executive orders, then the state will do the same and subsequently the rest of the country will follow suit.
"Option number one, we can sit back and watch him come and track down our family members, our neighbors and our friends and take them to JFK Airport," Pierre said. "Or, option number two, we can stand up right now before this gets out of hand and say this anti-immigration stuff has got to stop."
Brooklyn Assemblyman Nick Perry, a Jamaica native, said that people have to make sure that Trump and his administration "hear from us loud and continuously, persistently." And he warned that the Muslim travel ban is an indication of potential discrimination to come against other groups.
"You have to remember and pay attention to the fact that this is driven a lot by not just religious bias but also racism," Perry said. "So there's always been an effort by folks who support the new president to cut the number of immigrants from the countries where they have a different color than Caucasian."
State Senator Kevin Parker, who sits on the Democratic Task Force on New Americans, also briefly addressed the audience.
Brooklyn Assemblywoman Rodneyse Bichotte, the first Haitian-American woman elected into office in New York City, wanted to get a sense of the makeup of the crowd.
Roughly half of the attendees raised their hands when Bichotte asked how many of them were Haitian. And there appeared to be a number of Creole speakers as well as some Spanish speakers.
She provided an overview of recent legislation passed by the Assembly, including the DREAM Act, which would extend eligibility for state financial aid to undocumented students.
The Assembly also passed the New York State Liberty Act, which provides undocumented immigrants with sanctuary protections such as prohibiting state and local law enforcement agencies from stopping, questioning, investigating or arresting an individual based on the immigration status they appear to have or a suspected breach of federal immigration law.
"In the Assembly, we have been working on a number of immigration policy issues as we're trying to make New York State a sanctuary state," Bichotte said.
The Assembly legislation, however, stands little chance of passing the Republican-run State Senate.
Co-sponsors of the event were the YMCA, the New York Immigration Coalition, the Haitian American Caucus and the Council of People's Organizations.