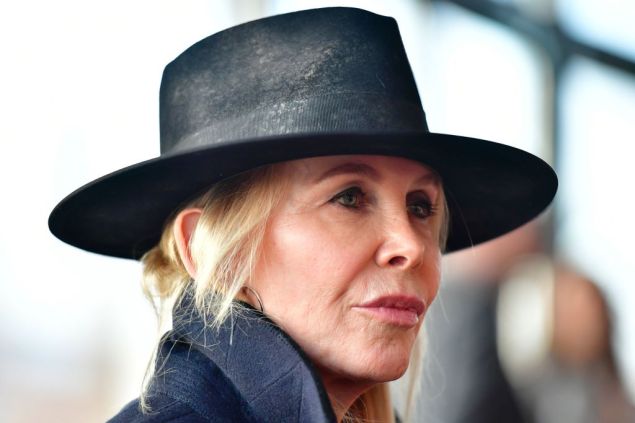 British actress Trudie Styler has accomplished so much – movie producer, philanthropist, vintner, renovator, mum of four, wife to Sting, yogi – that it's almost shocking that, at 63, only now is she making her feature directorial debut at the 67th Berlinale with Freak Show. What took her so long? Well, she's been a little busy living a life full to bursting.
Over the past seven years, Styler and producing partner Celine Rattray created Maven Pictures to "give a platform for first-time writers and directors." Leaving the finance and fundraising to her partner in eleven movies, Styler discovered that "as a producer, I'm very good at identifying what a good story is." And, yet, the evolution of Freak Show, which premieres today to a sold-out audience in Berlin, did not begin with Styler envisioning herself as the woman behind the camera. "We had a conflict with a director. I rather cheekily asked Celine: would the producers consider me as the director?" Surprise: they did!
Styler has positioned herself squarely in the movement to change the face of Hollywood to reflect the diversity of the surrounding culture. "Telling women's stories is really important," she related over the phone from Los Angeles in advance of her flight to Germany. "The film industry is driven by male narrative. Heads of studios are often men, teeming with male executives everywhere you look, and so the narratives we have the screenwriters usually for male leads. Women tend to be second string, the girlfriend of, the secretary who becomes. Celine and I thought to redress that, looked at films with male lead…the more women we have writing female narrative, the better. We're more nurturing. We're more powerful than we think. We can be leaders in the film industry and every walk of life."
The biggest challenge in making Freak Show — the fish-out-of-water story of a flamboyant young man, Billy Bloom (Alex Lawther), who moves south to a new high school, suffers xenophobia and bullying, and finds a way to assert his individuality – was the "paucity of days." They had a tight 22-day shooting schedule and a relatively scant $2 million budget. "I had to call in a lot of favors people who wouldn't do a film this size." That included tapping Oscar-winner Colleen Atwood. "I'm very proud to call her my dear friend as well. She was the bridesmaid at my wedding."
Styler also recruited good friend Bette Midler to play Billy's mother, Muv. The pair goes back many years, supporting each other's environmental causes. "She's hilarious and great fun," said Styler. "When I was casting Muv she came instantly to mind." While Midler was hesitant, telling Styler that she hadn't made a movie in a long time, the script sold her, resonating with the themes close to Midler's heart. "The movie came together quickly after that: who doesn't want to be the same movie as Bette Midler?"
With all her connections and the image of Styler as the ultimate jet-setting insider, it's possible to overlook how deeply she relates to the film's portrayal of iconoclasts and their susceptibility to bullying. She opened up about the early event that changed her childhood. "At the age of two-and-a-half I was run down by a truck," she told the Observer. "I had gone rogue in the house while my mother was bathing my sister. I went outside and met a friend who promised me candy. Afterward, I walked back by myself across the road where I fell down in the street. A 15-year-old boy delivering bread struck me down. The wheels missed me but not the exhaust pipe, which dragged me down the street. I had livid red scars on my face and in my head and lost a big patch of hair."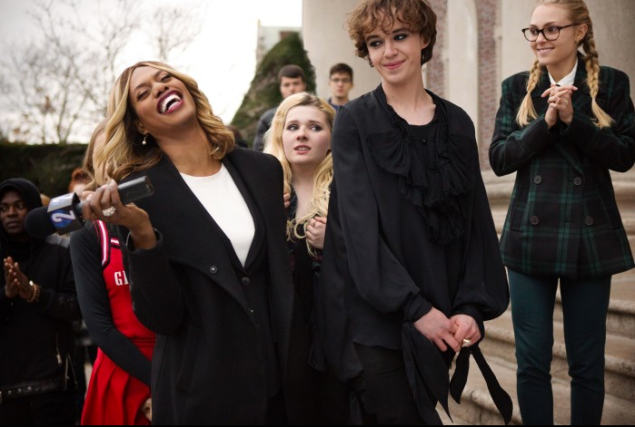 Styler continued: "When I went to school I looked a bit damaged. Kids can be cruel. My best friend Vivian had a strawberry mark right across her face. She was known as beetroot; I was Scarface. In a way, bullying is an ordinary evil.  It's hugely prevalent, all too often ignored, and being ignored it is therefore condoned. Victims are left isolated, vulnerable and sometimes escalate to having suicidal thoughts. I never got to the suicidal bit but had very low self-esteem at school. One of the reasons I wanted to become an actor was to be someone else to live in someone else's shoes."
Inspired by her own experience, Styler connected with Billy's story of overcoming bullying. She said: "understanding who Billy is beneath all his great fashion and his glitter eye shadow and his frills…that's where I resonate with Billy the most. I'm married to a famous man. I love beautiful clothes and looking my best. And, yet, inside there's a very simple me that has come on this journey. I feel like my bullying stopped when I met the man of my life because I think he can see the real me. That was when I recaptured myself and who I wanted to be, as an artist, as an actor." And, now, Styler steps out as a director, too, benefitting from her wide circle of influence while expanding the slowly growing ranks of women behind the camera.