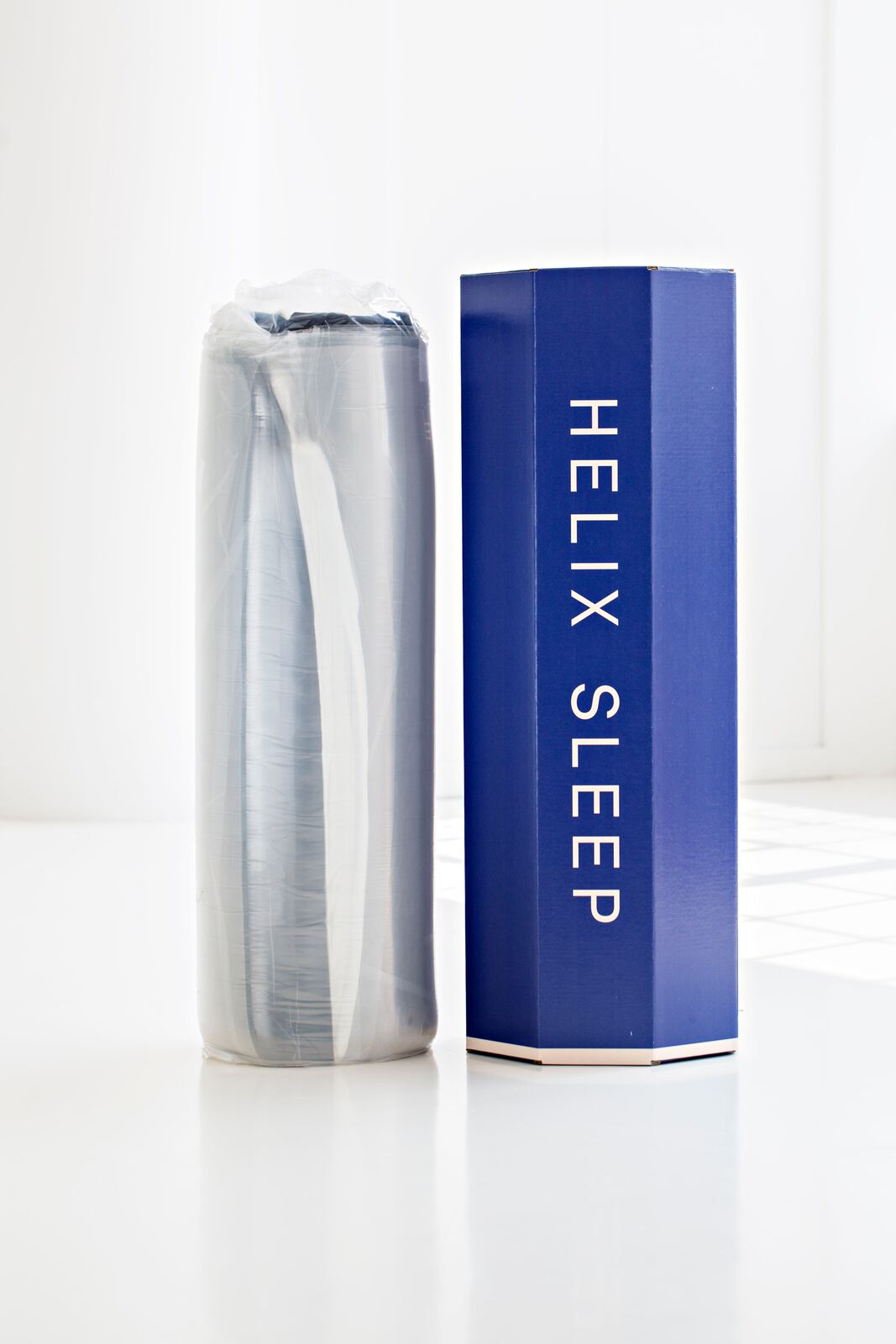 With packed calendars and days dedicated to a combination of working out, going to work and getting after-work cocktails, prioritizing sleep hasn't always been of the utmost importance. But now, staying in is becoming far more acceptable, with The New York Times calling it "the new going out," as staying in to Seamless during a Netflix binge has become an acceptable weekend activity. But if you're going to camp out under the covers, they should be chic ones—and with an influx of new sleep accessories, you can easily customize your own cocoon before winter is over.
Sleep is a necessity, but it's not always easy to obtain. With help from experts, and the latest sleep products, you'll be able to spend more time in bed actually sleeping, instead of cuddling up with your phone, wide awake.
"People have personally experienced that lack of quality sleep on a regular basis has real consequences—feeling run down, poor mood, increased appetite, weight gain, premature aging, brain fog and sub par performance," Shannon Leavitt, M.S., R.D. and author of Learn to be Lean: A Yoga Based Approach to Healthy Weight Loss told the Observer. "We are desperate for healthier ways to live a quality life in a society that has increasingly become more complicated, more stressful and more demanding. It seems as though we have reached a point where we need sleep more than ever, and yet all too often it falls on the back burner while the front ones are going full blast," Leavitt explained. "Declutter and simplify your bedroom and designate it as a sanctuary for sleep, relaxation and intimacy only." That means your cellphone can't sleep beside you.
Trendy mattress startups are embracing the sleep trend by selling mattresses direct-to-consumer. With Helix Sleep, customers can either visit the sleep showroom on Broadway or take an online quiz. While it feels like a BuzzFeed test, asking questions like, "What is your primary sleeping position?" and "Do you get hot at night?" the quick quiz (I took it multiple times, just to see the different options) doesn't just lead to a shareable social media answer. Instead, they take the data and give clients an answer based on a multitude of factors, including spine alignment based on your sleeping position (which you might have to actively think about the next time you wake up) and cooling, for those who always slip the covers off in the middle of the night (guilty). Then, the mattress arrives at your door the next week. It's much less stressful than heading to a dread-inducing Ikea or a Sleepy's to jump on the bed, and the entire process is far more personalized than ordering from Casper.
"The reality is people are different shapes and sizes and have different likes and dislikes. We customize everything else—diet, exercise, clothing—in order to look and feel our best, but there hasn't been much innovation in the sleep category to that end. That's our goal at Helix—to build custom sleep experiences," Helix co-founder Adam Tishman said. In a world of "bespoke," adding custom mattresses makes sense, even if it means entering your weight to buy one.  
"A tailor made, customized mattress leads to better sleep because the bed can be designed specifically to align your spine while sleeping as well as adhere to your subjective preferences around things like feel and temperature. Optimizing for these factors has been shown to increase REM sleep efficiency, improve sleep quality and reduce neck and back pain," Tishman promised. "Sleep as a consumer category is definitely having a moment. I think it has a lot to do with the increases in tracking due to wearables, as well as a cultural shift to respect healthy lifestyles. Ten years ago you can imagine the bravado associated with claiming you never slept, and that's just not the case anymore."
Pillows are another newly customizable option. All natural bedding company COCO-MAT makes pillows specifically for side sleepers, as well as pillows filled with lavender seeds for aromatherapy and pillows with seaweed inside for a natural remedy for people with asthma. "The sleep products you use should be based on a number of factors, including body type, weight, sleeping position preference and injuries," COCO–MAT's founder Paul Efmorfidis said, blaming lack of sleep on a collective obsession with phones and laptops.
The snuggL is another custom, doctor-approved option, created by Dr. Carl Cricco Jr. and his son Carl Cricco III to combat back pain. "In the past, people looked for a quick fix to get better sleep, like taking sleeping pills. There has been a shift away from this quick fix to a focus on sleeping products—the recent mattress boom is proof of this, and now the pillow is getting the same amount of attention," Dr. Cricco said.
For people who don't want to take a sleeping pill, but want control without counting sheep, vitamin brand OLLY has introduced a Restful Sleep gummy, a drug-free combination of melatonin, l-theanine and a blend of botanicals including chamomile, passion flower and lemon balm, which promises deep sleep without a drowsy hangover. They've also done extensive research on the correlation of lack of sleep with weight gain. "Millennials are the most stressed and most depressed of all the generations, thanks in large part to an immense amount of pressure placed upon them to succeed both at work and socially," OLLY's naturopath Dr. Taryn Forrelli told the Observer.
"Sleep is not a luxury, it is our most underrated health habit. Just one night of limited sleep was reported to result in consumption of an extra 385 calories the next day," Dr. Forrelli said. Smart mattress Eight co-founder Matteo Franceschetti agreed. "The pressure to succeed and be more productive is accumulating in our bodies and resulting in anxiety and stress. Unfortunately, the first thing that we sacrifice to make time for more work or more activities is sleep."
So, the next time you consider spending another hour out, or bypassing sleep for a workout, consider allowing yourself a little more time in bed. Turn off Netflix, set your phone aside, pop a gummy and get a good night's sleep.