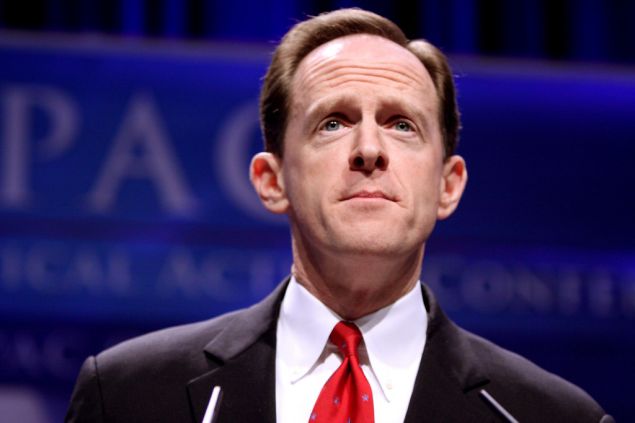 Since President Donald Trump's inauguration last month, many Americans have called and emailed their congressmen urging them to reject his administration's policies.
But when senators shut off their phones due to a high volume of calls or send back form emails instead of specific responses, what's a concerned citizen to do?
Many congressmen, especially Republicans, have seen an increase in the number of faxes sent to their offices over the last month. At certain times (especially in the hours before votes on Trump's Cabinet nominees) some congressional offices received up to 300 faxes an hour.
Did a bunch of people decide to pull a dusty machine out of the basement and send their protests to Washington at dial-up speed? Not quite: Faxing, like many other seemingly obsolete tasks, has simply gone high tech.
Several online services, including FaxZero, HelloFax and eFax, allow users to send a certain number of faxes every day for free. Thanks to this freemium approach, many of these sites have seen an uptick in users since the election—HelloFax reported a 20 percent increase in signups over the past two months (though not all of these are necessarily politically motivated).
Many of these sites make faxing completely paperless: eFax users can send the fax as an email attachment, and use the body of the email as the cover sheet. The recipient's phone number@eFaxSend.com goes in the "To" field. You can also download the eFax app if you're feeling really adventurous.
On HelloFax, all you have to do is upload the file as a PDF, enter the fax number and click Send.
FaxZero's process is similarly straightforward, but what really sets it apart is its hassle-free process for faxing members of Congress. The site maintains a database with fax numbers for every senator and representative, and you can send these elected officials up to five free faxes every day. Just input sender and receiver information (FaxZero automatically fills in the latter with the elected official's fax number), attach files, type in cover text and a confirmation code and send.
Because of this frictionless approach, the number of FaxZero missives sent to Congress has skyrocketed—in 2016 the site's users sent an average of 11 faxes per day to elected officials. In January alone, that daily average increased to 140 faxes (these numbers increased during Cabinet hearings, as mentioned above).
"Staffers aren't always able to answer phones. Voicemail boxes are full. Emails may go unanswered, FaxZero owner Kevin Savetz told the Observer in an email. "As a result, thousands of people have turned to FaxZero in order to get their voices heard."
FaxZero actually catalogs how many faxes individual congressmen have received in the last day, week and month. The most frequently contacted senator on all three charts is Pat Toomey of Pennsylvania, who has received over 22,000 faxes in the last 30 days (Kentucky Senator Mitch McConnell is a distant second with 9,200 faxes).
According to FiveThirtyEight, the reason Toomey is so far ahead is because he's considered a more moderate Republican who can break with his party without jeopardizing his chances of reelection (Trump also won Pennsylvania by less than one percent).
Toomey and his fellow Republicans have voted for every Trump cabinet nominee so far, so it's unclear whether all those faxes are having any effect. But in any case, it's amazing that a technology which has been around since before the telephone remains relevant in 2017.