Cristiana Monfardini, the Worldwide Communications Director at Fendi, has been through a lot with the brand since she joined 12 years ago. She mentioned the brand's fashion show at the Great Wall of China in 2007 as a major moment during her tenure; last year's couture blow out at the Trevi fountain was also among some of her biggest accomplishments. This year, she's adding the creation of the F is For… platform to the top of that list. She was, after all, the one who came up with the concept for the online destination.
The platform, which includes a website and an app (that is set to launch tomorrow), is a digital space for millennials divided into five sections. Freaks is where the manifesto can be found, Fulgore is home to editorials, Faces is where profiles on ambassadors will live (currently featuring models Laura Love and Kirin Dejonckheere), Freedom will house a slew of city guides and Fearless is the hub for artists and musicians. Currently, the latter includes a video of NxWorries performing a secret concert on the roof of Fendi's Rome HQ. Featuring a mix of interviews, photos, videos and musical performances, the content on F is For…is short, sweet and to the point—ideal to share on social media. Further, each of the images and videos on the site were captured on an iPhone 7.
One of the editorial shoots takes place on the roof of the historic Palazzo della Civiltà Italiana, which also happens to be where the brand's headquarters is located in Rome. Different from a Fendi lookbook or e-commerce shoot, the model Lemmie van den Berg is wearing clothing that is a mix of current and past seasons. The stylists for the project dug through the archives to unearth vintage Fendi, which works well with modern styles, but clearly cannot be purchased or profit the maison.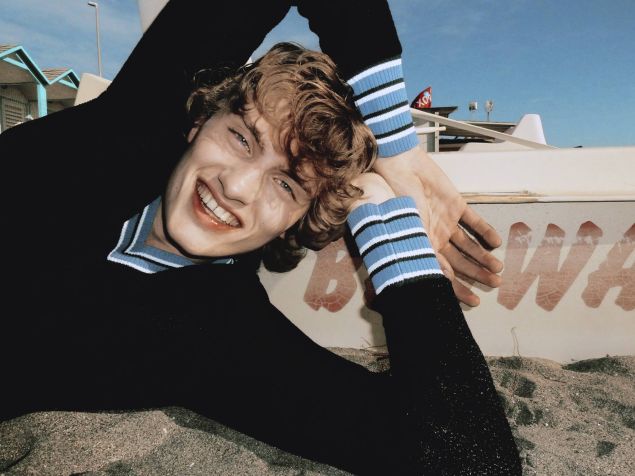 Clearly, "F is For" is an attempt to help the 90-year-old brand target a younger generation. These twenty-something shoppers are not buying a five-figure mink jacket; they are more likely to save up and indulge on a pair of sunglasses, a bag charm or a colorful bag strap. But there will be no coats, bags or dresses sold on F is For… Nothing will be sold on the platform.
"I don't want you to sell anything, no products," Monfardini told the Observer. "If I had had this pressure [to sell], I couldn't have explored all these kinds of creative things. It's a way of communicating to the millennials, what is Fendi? And what is the value of the brand?"
Monfardini first had the idea for the platform two years ago, when she attended a conference about millennials. Though the event included plenty of discussion, she was disenchanted with the fact that the younger generation wasn't offered any way to express themselves. So she approached a few youthful members of the Fendi team and asked if they wanted to embark on a project with her, something that broke the rules, but also felt like an authentic, younger extension of the brand.
The Communications Director then selected four Fendi interns and asked them to put their photocopying and sample trafficking duties on hold, in order to help her launch this product. Monfardini selected a diverse team, choosing one intern with a business background and another with a tech background, but no fashion experience.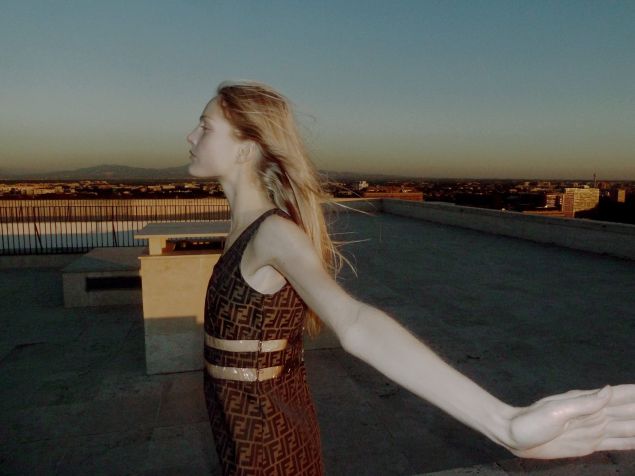 "I love to empower them. I really took a lot of risk because of course, all of them were inexperienced, but I felt that it could work," she said. "At Fendi, and even this position, something could maybe go wrong, but the kind of reward is much bigger than anything that could go wrong." Together, they pieced together this platform, digital brick by digital brick.
Those four millennials are still with the company today (Monfardini endearingly refers to them as the "Freaks"). In fact, they're currently in New York as the brand is preparing for a blowout bash to celebrate the launch of F is For… Slated to take place this Friday, February 10, the party will be an immersive experience, featuring a VR component and appearances by the young and decidedly cool ambassadors linked to this project. There will also be a musical lineup that will rival that of a music festival: Metro Boomin, Migos, 21 Savage, Lil Uzi Vert, Jamie Jones, Abra, Keith Ape, Howie Lee and Peggy Gou. Held in a "massive" space, that has never been used before in the Financial District, this is bound to be a must-attend NYFW party.
However, there will be no F is For… presence during Milan Fashion Week, to coincide with the Fendi Fall/Winter 2017 show. Make no mistakes, this platform was not created to coincide with the fashion shows conducted by Silvia Venturini Fendi and Karl Lagerfeld.
"New York is a city where everything is happening. I love having the first thing that is happening for millennials here in New York," said Monfardini. "Then, the next [continent] will be Asia." Up next will be invitations to IRL events. A release from Fendi reads: "In addition to the digital platform, F IS FOR… is meant to be off-line. Live events to enjoy. Unique moments together and an exchange emotions F IS FOR… vibe. The events are immersive experiences, far from parties and fashion shows. Instead F IS FOR… becomes a never before seen stage for a fashion music TV show, where up-and-coming and renowned artists from all over the world can perform."
There's no doubt that Lagerfeld's forward-thinking approach to design falls in line with this innovative digital product, one that almost seems like a tech startup that just happens to exist within the Fendi brand. Monfardini said that he was slightly involved in the building of F is For…, though he has yet to see the final product. She assured Observer that he would approve.
"He was the first thinking in a constructive way. He has been such an inspiration, innovative all the time and for all his life. So he is the greatest person to work for," she confirmed. Maybe he will, in turn, use this as an inspiration for a future collection. After all, what better inspiration is there than the youth of today?