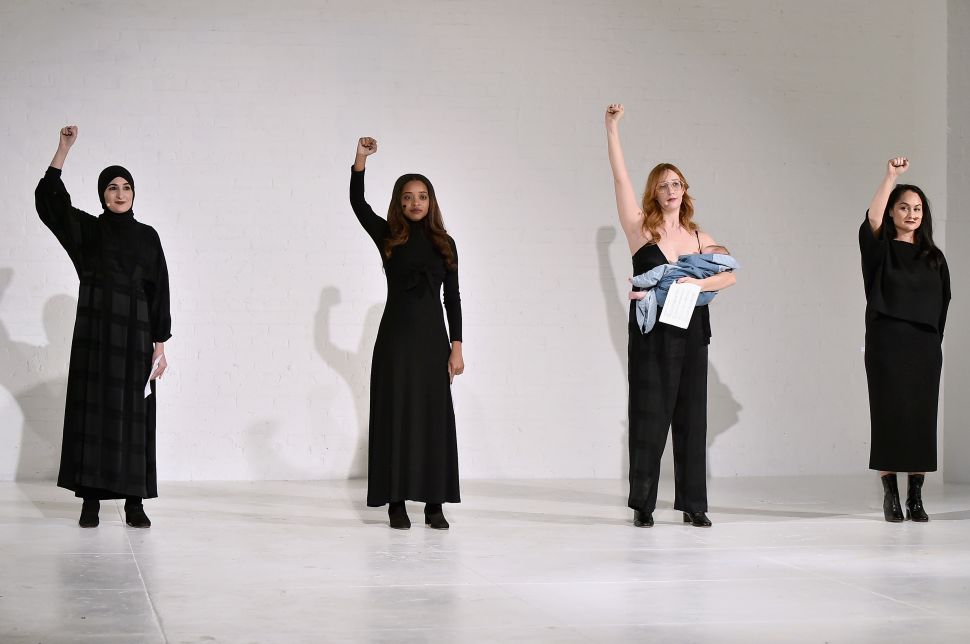 If there was one theme or style that dominated the runways at New York Fashion Week this season, it was diversity. But unlike trends that barely hang on for a few months and then fade into the ether, fashion's newfound inclusivity landed with resounding glee, announcing to the world that it was here to stay.
For those wondering what all the fuss is about, let us remind you that fashion has always favored white-skinned skinny girls, especially those nearing six-feet tall. While women of color and other variations of beauty have dotted editorials and backstage makeup rooms for some time, the ratio has always been one different model to every fifteen textbook model. This year, diverse models of all colors, sizes and sexual preferences were front and center, making them impossible to ignore.
Christian Siriano sent out a slew of plus-sized women and Ashley Graham became the first plus model to walk a Michael Kors show. There were transgender models on the runway at The Blonds and Marc Jacobs, Hijabs at Yeezy, and Gypsy Sport was a painting of unique humans. Models of color were prominent at Nicholas K and Prabal Gurung celebrated feminism and acceptance. Whether the country's political and cultural climate was at work here, or an overdue movement has finally caught fire, we can only hope the results stick.
In honor of NYFW's positive shift, we met up with six distinctly diverse models to learn about their struggles, revel in their success and hear their thoughts on the past week: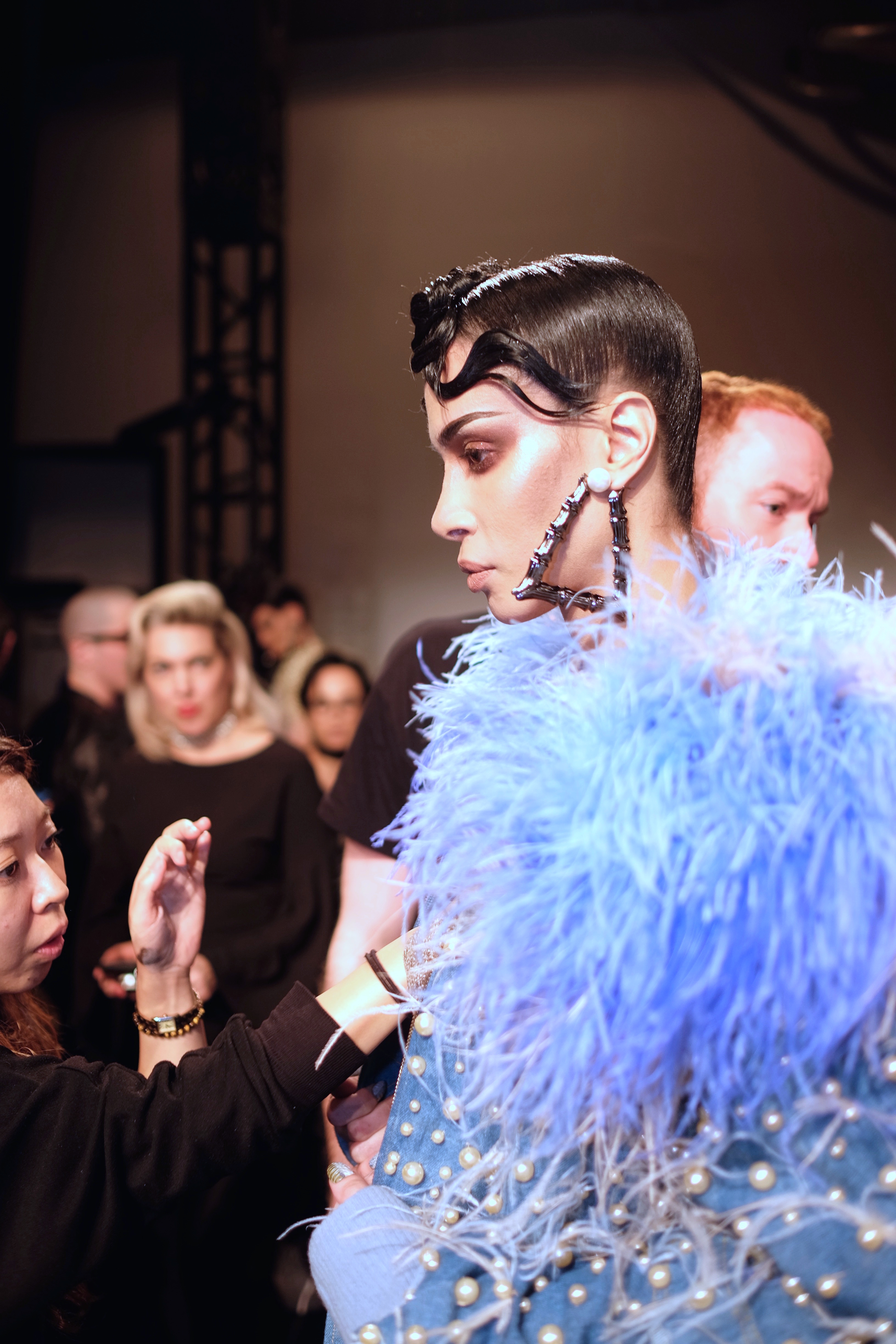 This glamorous, Hispanic transgender has been a model and LGBT activist for more than ten years, and it shows in her confident walk. The native New Yorker has shot with Bruce Weber for Vogue and Vanity Fair and has worked with Terry Richardson. She walked in shows for Chromat and The Blonds, among others this season.
"Trans people are a hot subject because it's too bizarre for some, when it's something that is very natural and normal to us. One time I was going to be hired to walk a runway show for a designer and one of her assistants blatantly said to her, in front of me "you have to be very careful what you put in your shows." She didn't hire me after that comment. I've also been asked in the past to join agencies and once I told them I was transgender, they were not interested or they just never even bothered.
I experienced many biases, being harassed and threatened where I grew up [in Hamilton Heights]. I lived in that area for a very long time and had boyfriends there… and that's when the harassment would get worse. But I can't complain…. There's also lots of love to balance it out."
A congenital amputee, Ayers fought for her goal to model for more than ten years before anything came about. When agencies didn't sign her, the aspiring model built up her own portfolio, advocated for herself and went on to become the first amputee model to walk in NYFW without a prosthetic on. She has since modeled for Nordstrom, appeared on magazine covers and walked the NYFW runways numerous times. She is also the Brand Ambassador for Global Disability Inclusion. 
"Growing up and being tormented for my difference made me want to change this for others. I wanted to be an example for children similar to me and prove visually, through modeling, that differences are beautiful. It became a mission….a mantra. 
It seems that the need for diversity is finally being recognized and I do see changes in fashion, television, and media. However, I have yet to see full inclusion. I have not seen a person with a physical or cognitive disability make a career in the film or fashion industry. And we are still experiencing tremendous discrimination. Take for instance the Vogue Brazil issue: Paralympic athletes replaced by models and their limbs photo shopped! In no way is this behavior okay. This completely disgraces the athlete and models who are amputees."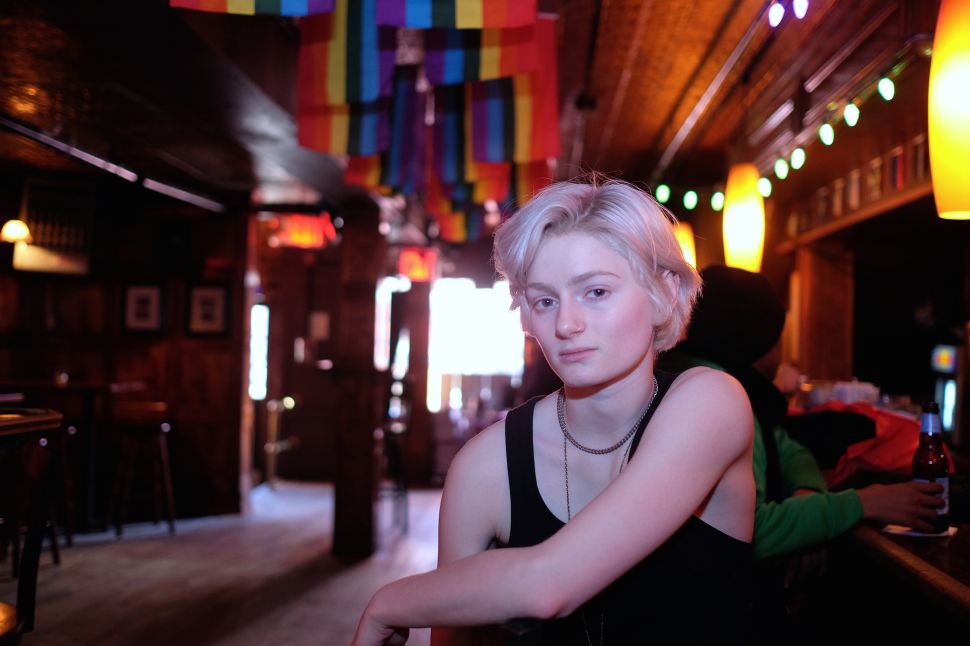 Don't let Olsen's tomboyish 5'4″ frame fool you; she is a fierce model and artist signed with Ford, one of the top agencies in the world. She's walked for high fashion designers like Balenciaga and Vetements and has been shot by Patrick Demarchelier for British Vogue.
"I was brought into this industry by accident, because I never thought being in high fashion was a possibility for someone so short. I think if there had been more short people walking the runway, I would have joined this industry much sooner and without hesitation. I do have factors on my side though, being white and thin, but being 5'4'' is still pretty rare, so I'm happy to represent that. I don't think being gay is a strike against you in the modeling industry, but I do think being more feminine would help casting directors feel better about my height. However, to be a role model you have to be extremely proud of who you are, and I'm very happy with my tomboyish, short self, as well as who I am as a human being. In many cases just being a woman, gay, and happy about it, is a radical act in and of itself. This industry needs to see more diversity, so I'd like to be seen."
Holwick, well into her 30s, is still young, but not by modeling standards. This didn't stop the veteran CK model from taking a break to become a mom and work on her photography, only to return and be a successful model once again. So successful, in fact, that she's signed with Ford.
"I run a secret feminist society. We've just rebranded as NYCxIST.  It's important for so many reasons. When we hear each other's stories and trust each other, it gives us new paths to solve our problems. It's that simple.
I think luxury consumers are largely 30 and older and it's important to represent a demographic that's actually doing the purchasing in order to make the consumer feel valued and reflected in ads directed at them, rather than judged for their age and not looking like the girl in the photo. I hope women realize that they shouldn't compare themselves to 16-year-olds in fashion ads. I hope they realize that they're valuable as they are…. messy and complicated and diverse."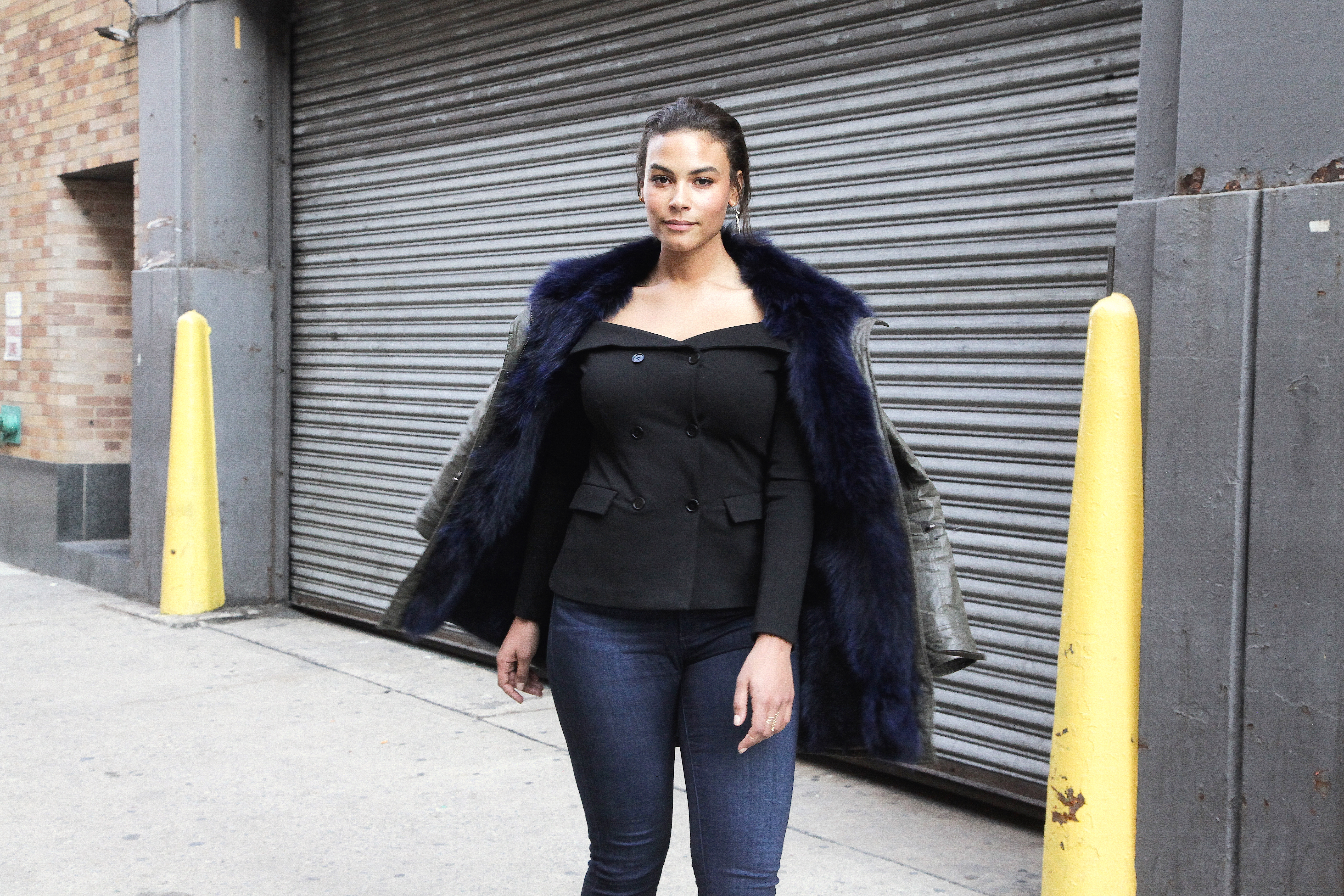 If you missed the Christian Siriano show, you surely read one of the numerous headlines on the designer's choice to include so many plus models. Pring was one of those models. Signed with IMG, she's no newbie, having also walked for Prabal Gurung and Jean Paul Gautier, appearing in Italian Vogue and landing a L'Oréal campaign.
"[Christian Siriano] always puts so much effort in creating a magical experience. This year his show was at The Plaza in a magnificent ballroom. It's really great being able to share the experience with your friends and recognize how much progress has been made. It proves to me that this isn't just a fad for him.
I know how it feels to be looking through magazines, seeing the commercials on TV, billboards and store signage. The models hardly ever looked like me and I felt like something was wrong with me….that I could never be pretty enough or successful. I have always loved fashion, it is such an amazing way to transform yourself into anyone you want to be and yet, as a girl, it felt like that door was closed to me. I'll never forget when my mom and I went to that first scouting event and they said I could have a career in modeling."
Muriha Qidwai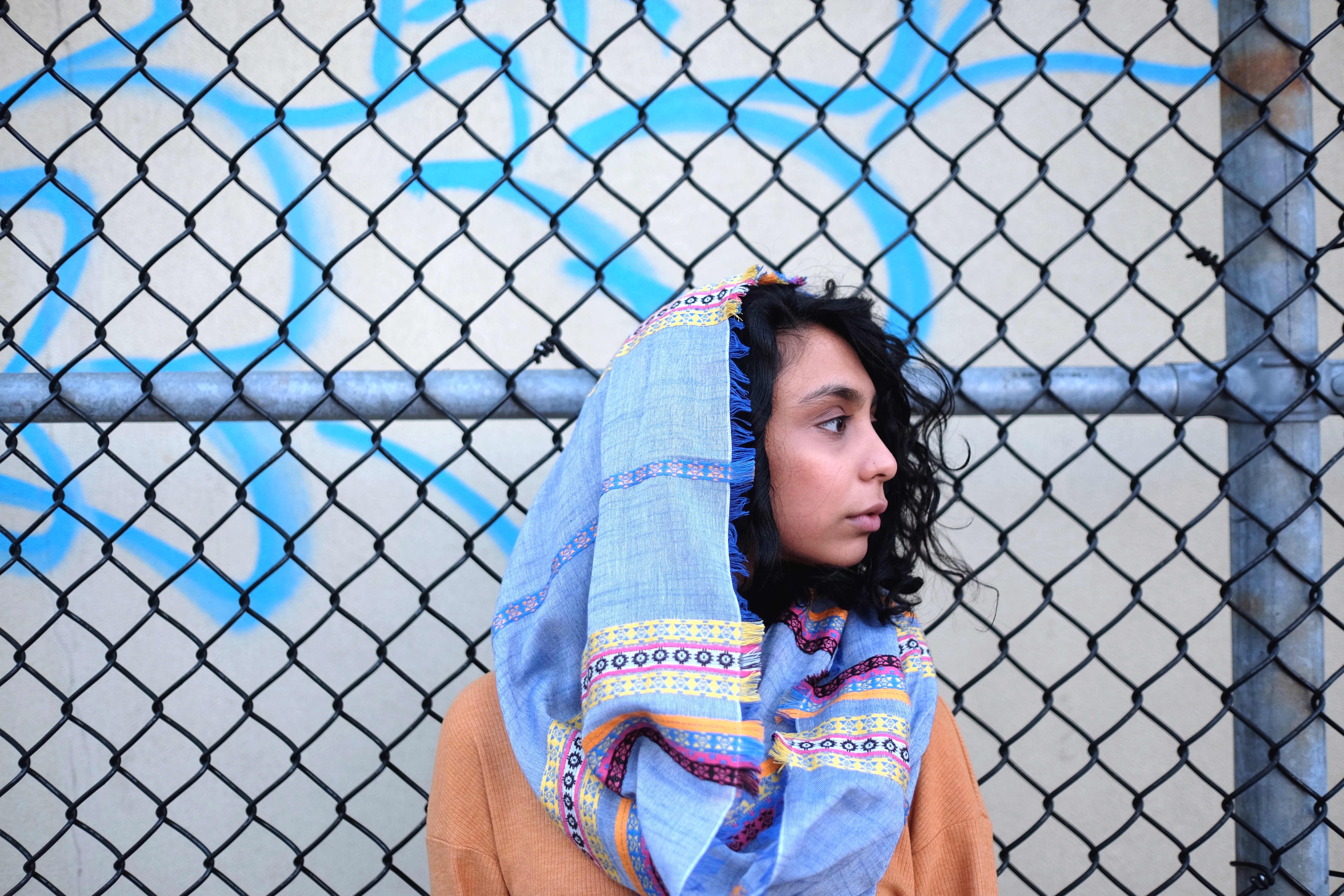 Qidwai is a force and as a petite, Muslim woman she beat the odds of being a woman of color and got signed with MSA models. She's also a first-generation American who spent her childhood near a war zone and now intends to start her own skincare company.
"My mother is from Yemen and my father, from Pakistan. I was raised strictly religious Muslim. I wore a hijab all my life, until a few years ago. I stopped. I just stopped. I didn't want to do it anymore. There was no spiritual cause, no life-changing incident… just me exercising my ability to choose. Something I had never known I had.
I worry for the safety of my family. Every member of my family is an American citizen but I sincerely worry for their well-being every single day. These are dark times in America.
We are still living in a white man's world, but things are changing. Oh girl….they're changing! It's an exciting time to be alive. You can now look like me and be a model…You can be a CEO."