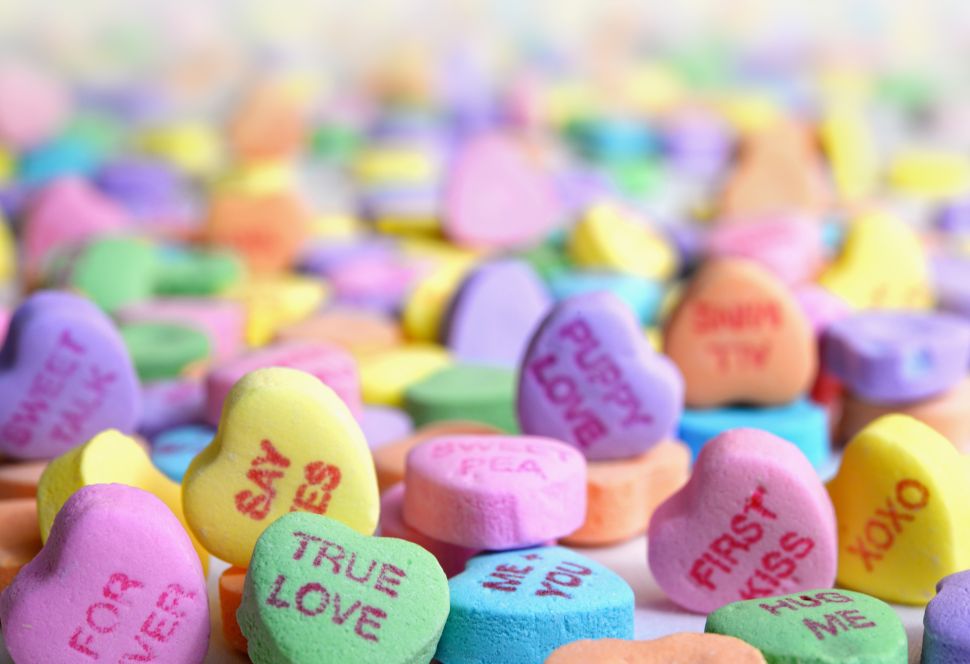 Some people think Valentine's Day gifts are soulless tools of the patriarchy. Others consider them make-or-break proofs of love. If you're lucky, your partner will get you one of these sweet gifts regardless of your Valentine's Day tradition. But instead of hoping they can guess what you want, you could just buy these for yourself. They're worth it.
A massage: It's a cliché gift for a reason, but one involving nudity, body oil, and firm hands. Are you really going to turn that down? If you hate yourself, just go to the cheap, no-frills place on the corner. But chances are you deserve something luxe at a spa or resort. If your sweetie is into it, book a couple's massage. In New York, Paul Labrecque Salon and Spa at Chelsea Piers offers champagne, chocolate, and a massage for two (plus access to gym and locker facilities for a pre-rubdown workout) for $260 per couple.
Something red: You can fight the ubiquity of the color of love this month, but it's better to embrace it. Few beauty brands do reds as well as Smith & Cult: Their nail lacquer in Kundalini Hustle ($18) and Tainted Lip Stain Flatte in Mad Heat ($24) give lip-to-fingertip perfection and shine.

Nailed Lacquer in Kundalini Hustle

Smith & Cult

3. An icon: Thierry Mugler's Angel is recognized by the industry as one of the most innovative scents of all time. With a trademark star-shaped bottle as impressive as the heady mix of red berry sorbet, Bourbon vanilla and majestic patchouli it contains, Mugler has just released a limited edition version of the fragrance, Angel Eau Sucrée ($82). It's an eau de toilette, but don't be fooled: The scent is intense through several glorious stages of note revelation with staying power to rival stronger eau de parfums.

Angel Eau Sucrée Thierry Mugler

4. Bliss and calm: If you believe the creators of UMA Oils, their Wellness Oils ($49 for .5 oz) can deliver a range of emotional states, including tranquility and joy. Whether or not they delivery fully on that promise, these Ayurvedic formulas combine oils harvested from an estate in India where the same family has been cultivating ingredients—like clary sage, lavender, roses and sandalwood—for centuries. The travel-size boxes and bottles are works of art in themselves.

Pure Bliss Wellness Oil UMA Oils

5. Radiance: Grand Central Beauty is the brainchild of cosmetic chemist Ginger King, who advises some of the biggest names in beauty on their skincare and makeup formulations. Her brand's most beloved product is the SMART Skin Perfecting Mask ($75). Packed with vitamins A, B1, B2, B3, and C, this 15 minute treatment delivers instant brightness, evening skin tone and texture with regular use.

SMART Skin Perfecting Mask

Grand Central Beauty

Jackie Danicki created one of the first and most popular beauty blogs in 2004, and has consulted some of the world's most iconic brands on digital content strategy and innovation. Jackie blogs at http://burnedoutbeauty.com, and you can find her on Twitter, Instagram, and Snapchat as @burnedoutbeauty.