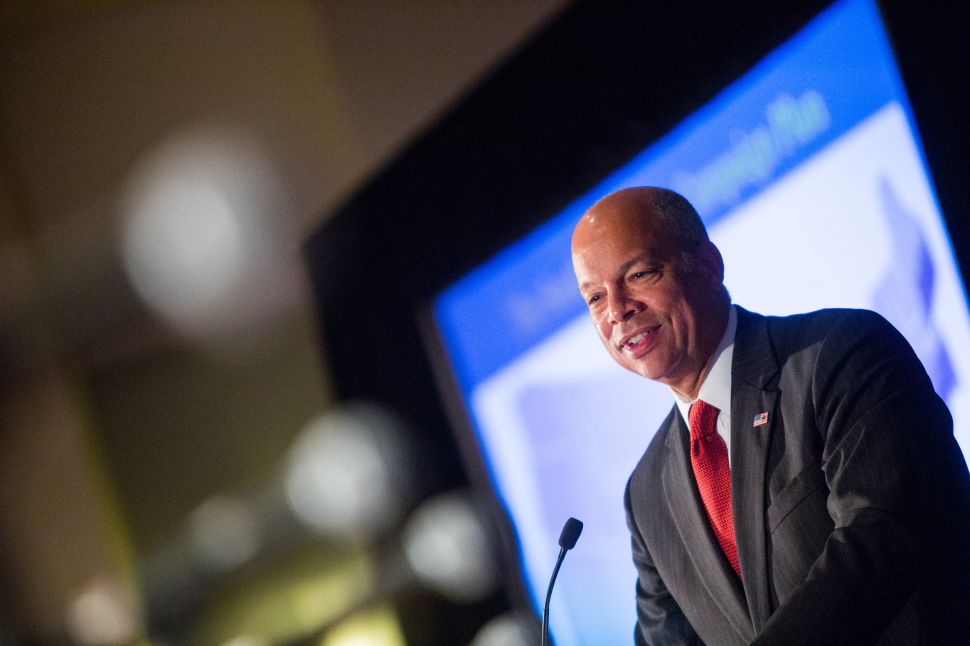 So far, New Jersey Democrats are standing behind Bob Menendez as he seeks re-election to the U.S. Senate while under indictment on federal corruption charges. Former Sen. Bob Torricelli, who left the Senate in 2002 under his own ethics cloud, has noises about his desire to return to the Senate. The Torch has clearly annoyed Menendez by making the rounds at Democratic events.
If Menendez's circumstances change, the most often-mentioned name for his seat is U.S. Rep. Donald Norcross. That move would open up a House seat for Senate President Steve Sweeney, which opens up the Senate Presidency (assuming Sweeney holds onto it at the end of this year).
Allow PolitickerNJ to add another name to the U.S. Senate '18 short list: former U.S. Secretary of Homeland Security Jeh Johnson, who returned home to Montclair last month and returned to his partnership at the New York City law firm of Paul, Weiss, Rifkind, Wharton & Garrison.
Johnson has a deep resume in appointed office: general counsel to the Air Force under Clinton and general counsel to the Department of Defense under Obama. He was the "designated survivor" during President Trump's inaugural, spending a few hours in a "secure, undisclosed location." That makes Johnson the New Jerseyan closest to the presidency since Woodrow Wilson left office.
Johnson has shown no past interest in running for public office and there is no evidence that he ever will. But at age 59, he's an attractive and credible candidate for a U.S. Senate short list next year.