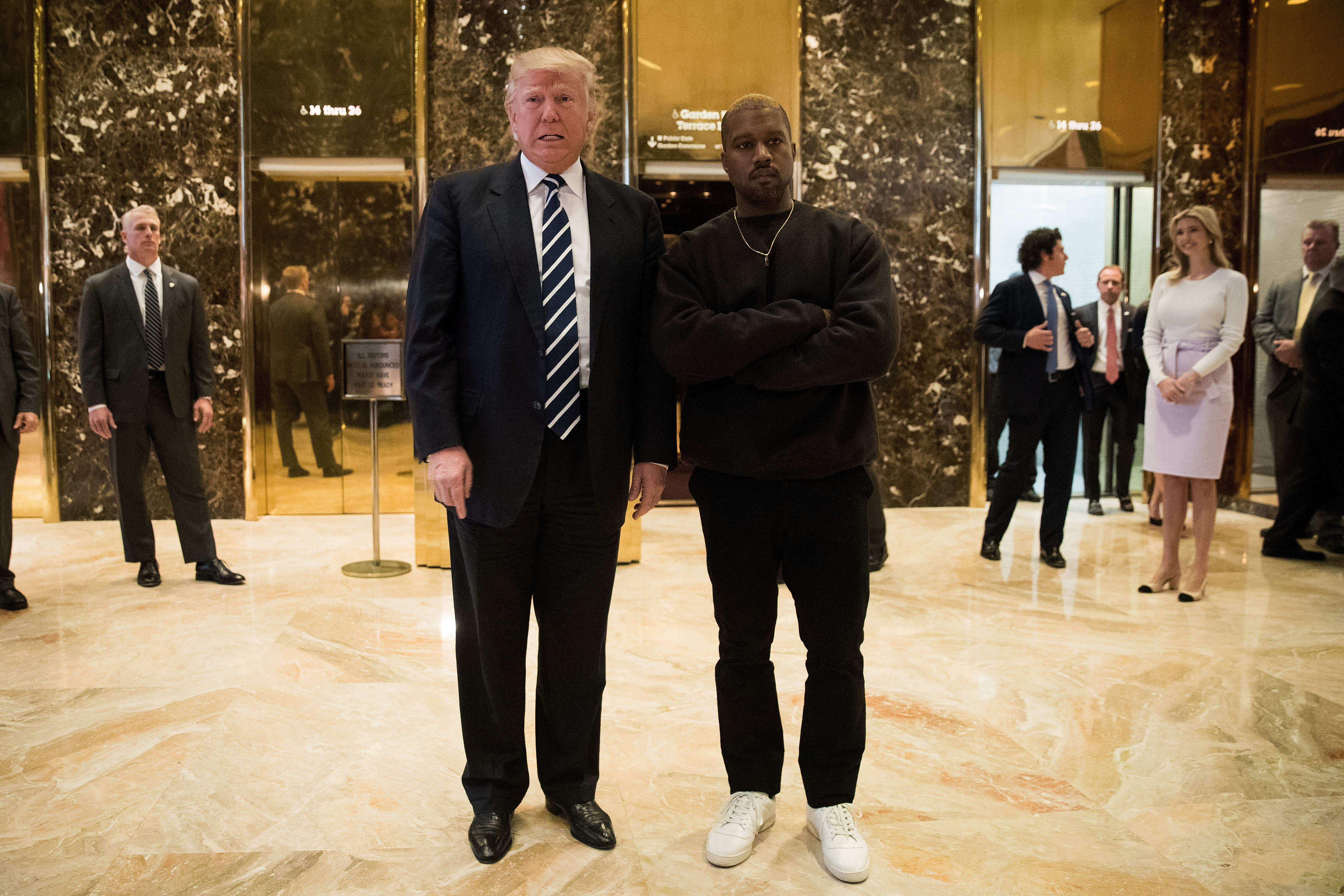 Besides the year when Jethro Tull won Best Metal Album, The Grammys aren't exactly known for diversity. But if rumors are true, Kanye West and Frank Ocean will be taking a stand this year against the award show's historic lack of representation for artists of color.
TMZ reports that some of the biggest names in pop and hip-hop will be boycotting the awards show this year, due to the lack of diversity both historically and in this year's nominees.
Kanye has been teasing a boycott for months now thanks to Frank Ocean's Blonde not receiving a nomination. However, it seems he's forgotten how this whole Grammys business works—Ocean, in an extended protest of the show, did not even submit his work for voting consideration. Despite a nomination for Best Rap Album, Kanye appears to be joining him in solidarity, regardless of the award show's rules.
Two stars who have not publicly trashed the Grammys are also rumored to be no-shows. TMZ's source said Justin Bieber doesn't think the Grammys are "relevant or representative" for young artists. Drake, on the other hand, will be playing a show in the U.K. that night so his absence may be purely circumstantial.
If you aren't going the route of Kanye and plan on watching the show, there is plenty to see. A much-anticipated Prince tribute is heavily rumored, with Bruno Mars in talks as the key performer. Yesterday, multiple collaborative performances were also announced including Daft Punk and The Weeknd, as well as the unexpected supergroup of A Tribe Called Quest, Anderson .Paak, and Dave Grohl.
And of course, nominees Chance the Rapper, Beyonce, and (God forbid) The Chainsmokers are all still set to appear at the ceremony.
The Grammys will be hosted by James Corden on February 12.