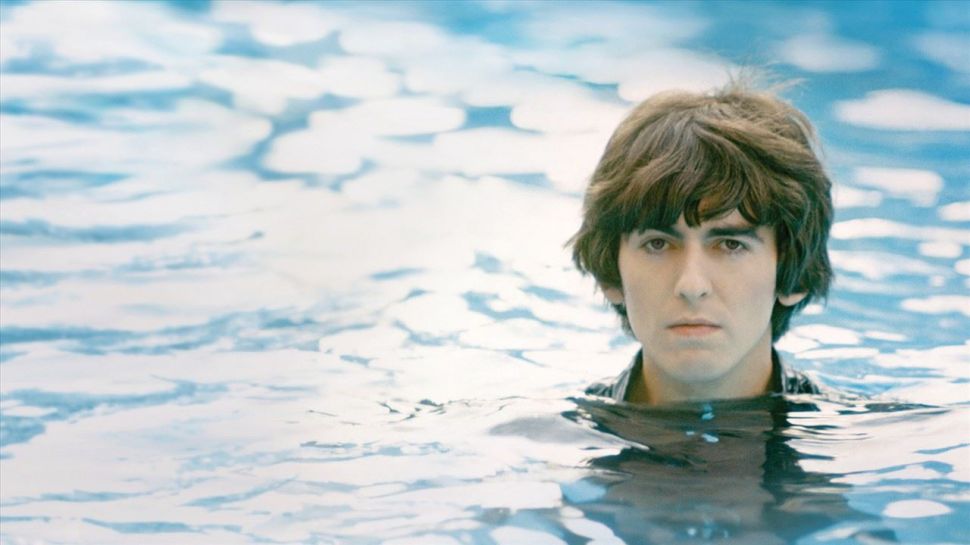 There is no more misunderstood subsector of the Beatles canon than the solo career of guitarist George Harrison.
Between 1968 and 2002, Harrison released 12 studio albums and one outstanding live LP (not to mention the 1971 all-star benefit album The Concert for Bangladesh), yet only one of those titles is perennially celebrated on a universal level.
That album, of course, is All Things Must Pass, the 1970 triple-LP opus Harrison conspired from a handful of songs rejected by Lennon and McCartney during the Fab Four's final years.
There's no doubt that ATMP is the best of the bunch, and quite arguably the single-greatest solo work by any member of The Beatles, according to an army of diehard fans. A small portion of his other titles enjoy a similar sense of reverence—namely 1973's Living in the Material World and the 1987 comeback classic Cloud Nine—but ask someone about the deeper titles in his modest oeuvre and you are undoubtedly bound to receive a puzzled look. I've surely endured many through the years as an unabashed fan of all of his records.
Yet nearly 50 years after releasing his official solo debut with 1968's Wonderwall Music, this most underrated discography deserves a far greater modicum of appreciation than it gets in the present day.
Lucky for us all the Harrison Family is releasing George Harrison – The Vinyl Collection on February 24.
A stunning box set that includes all 12 of the guitarist's studio albums (as well as 1992's Live in Japan and a pair of 12-inch picture discs of Cloud Nine singles), it's the perfect opportunity to reconsider the work this quiet, spiritual, beautiful man delivered in increasingly sporadic doses before cancer took him away from us in November of 2001.
In honor of Harrison's groundbreaking career and what would've been his 74th birthday on February 25, we've compiled a list of his five most underrated solo albums.
With the passing of time and the evolution of taste shining a new light on these overlooked gems, there's never been a better time to reassess the genius of a man whose influence can be heard through a diverse array of modern artists. From Eleanor Friedberger and Real Estate, to Devendra Banhart, Stereolab and Sufjan Stevens, countless artists have been touched by the brilliance of the most reserved Beatle—but there will forever only be one George Harrison. Here's five incredible albums that make that painfully evident.
[youtube https://www.youtube.com/watch?v=HeNCbzCqF6Q&w=560&h=315]
Electronic Sound (1969)
Paul McCartney may have been the one who first started messing around with analog adventurism during the Revolver era, but with his second solo project it was Harrison who dove deep into the chasm of these studio explorations when he acquired his first Moog synthesizer.
Electronic Sound was issued on the Fabs' incredibly shortlived avant-garde offshoot of Apple Records—cheekily dubbed Zapple—and entails two lengthy compositions of amorphous sonic experiments on the Moog IIIc modular synth, which he had purchased directly from its inventor, the late Robert Moog, and is still owned by his family to this very day.
Despite being hit with a lawsuit from renowned synthesizer player Bernie Krause, who claimed that the track "No Time or Space" was actually a recording of him teaching Harrison how to play the Moog and released without his consent, both this 25-minute soup of Silver Apples-angling burps and delays and its overdubbed 18-minute counterpart on the flip ("Under the Mersey Wall") serve as an indulgent and oddly visionary testament to the Zapple label and its unsung promise to bring the avant-garde to the pop crowd.
[youtube https://www.youtube.com/watch?v=-XpZ_4wsQLU&w=560&h=315]
Extra Texture (1975)
Coming off the heels of a highly problematic 1974 North American tour with friend and mentor Ravi Shankar coupled with the poor critical reception of his underrated fifth LP Dark Horse, with Rolling Stone's Jim Miller blasting the album as "disastrous," Harrison was eager to reboot and cut a new album as soon as possible, partially as a means to get out of his recording contract with Capitol/EMI.
Dark Horse was born out of his split from first wife Patti Boyd—who left him for his best friend Eric Clapton—and compounded by a growing dependency on alcohol and cocaine.
With Extra Texture, he chose to expound upon his sorrows by utilizing his old band's love for Motown to deliver a searching, soulful dispatch that replaces theology with vulnerability as he employs an incredibly adept session group to help see through his crisis of faith, including such studio heavyweights as longtime Beatles associate Klaus Voormann on bass, drummers Jim Keltner and Jim Gordon, keyboardists David Foster, Gary Wright, Nicky Hopkins, Billy Preston and Leon Russell and unsung guitar hero Jesse Ed Davis to name but a select few.
Even Ronnie Spector turns up to sing backgrounds on the album's luminous opening track "You." Extra Texture was the victim of bad timing upon its release in 1975, but it's a wonderful white R&B LP perfectly preserved for you to dig into 42 years later.
[youtube https://www.youtube.com/watch?v=TIu3LwF4_Bs?list=PL9A82B492E985EDC8&w=560&h=315]
Thirty-Three & 1/3 (1976)
Originally released in November of '76, Harrison's seventh solo album also marked the debut title for the guitarist's new record label, Dark Horse, slyly named after his least popular album of the time. Harrison enlisted jazz saxophonist Tom Scott, who was also featured on Extra Texture, to produce and a tighter, funkier studio band to punctuate the groove on this new chapter of his recording career.
The songs are lighter and brighter than its immediate predecessors, with "This Song" poking self-deprecating fun at his own legal woes and falling deeper into his creative relationship with Monty Python, particularly Eric Idle who directed to the album's pair of music videos. It was also during this time when Harrison made his SNL debut appearing alongside Paul Simon to perform those indelible acoustic duets of "Here Comes the Sun" and the Simon & Garfunkel favorite "Homeward Bound" that remains one of the benchmark music performances in the show's history.
In horse racing, the idea of the dark horse is the stallion that nobody bets on but wins the race. By making Thirty-Three & 1/3 the first missive from his new record label, he would prove his critics wrong about underestimating him ever again.
[youtube https://www.youtube.com/watch?v=rfxMC_OdnHg&w=560&h=315]
Gone Troppo (1982)
Named for the Australian slang term for going crazy, Gone Troppo was released in November of 1982 to absolute minimal fanfare. It was almost as if the album didn't even exist.
To rediscover it 35 years later with fresh ears is a delightful surprise. While by no means gold star George, Troppo nevertheless was a fun, frivolous swim through the waters of new wave as Harrison exhibits a sense of playfulness not present on a GH record in years and hiding beneath the cheese pop synths exist some of his strongest songwriting of the Dark Horse era. Listen close to songs like "Mystical One" and "Unknown Delight" and you might even discover the secret ingredient to Wilco's Summerteeth.
[youtube https://www.youtube.com/watch?v=VI4xzwvaTWU&w=560&h=315]
Live in Japan (1992)
George Harrison's short tour of Japan in December of 1991 with old friend Eric Clapton and his band marked the Quiet One's first stab at touring since that troubled run in '74. Delivered to stores in July of '92, this double live chronicle of the trek—even in its 25th anniversary year—remains arguably the best concert album by a solo Beatle on the market.
Taking comfort in the crack professionalism of Clapton's band, which included the likes of current Rolling Stones keyboardist Chuck Leavell, bassist Nathan East and guitarist Andy Fairweather Low among others, Harrison delivers a Greatest Hits set for the ages offering a well hued balance of choice solo material and his most beloved contributions to The Beatles, where "Something" segues into "What Is Life" and "Cloud 9" parts the sky for "Here Comes the Sun."
This is also the only official George Harrison release to include a version of his best song from the late '80s, "Cheer Down," originally featured on the soundtrack to Lethal Weapon 2.