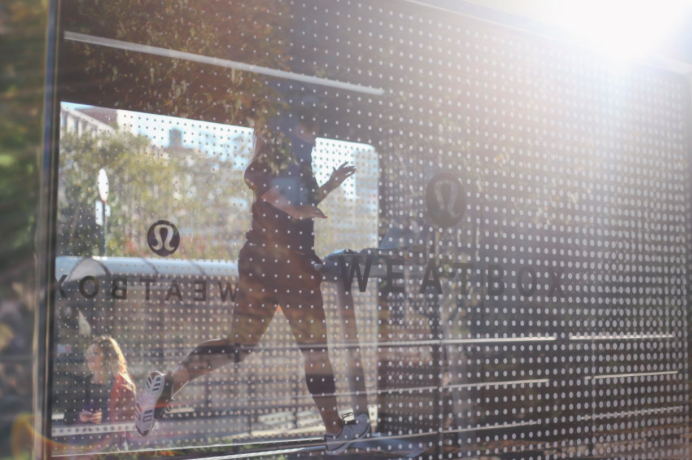 Everything wellness, from must-try classes to new athleisure lines. 
Get your burpees in on vacation: Jumbo Bay, a Rosewood Resort in Antigua, is having another CrossFit extravaganza. This time, they're offering a last minute President's Day retreat with trainers from ICE NYC, with specials for beginners and young adults and an introduction to CrossFit. There will also be gluten-free offerings. Who said tropical vacations have to be indulgent? via Jumbo Bay.
Chris Harrison celebrated Valentine's Day Bachelor style: If you're a dedicated viewer of The Bachelor and always hoped and tweeted that Chris Harrison would pop in on one of your viewing parties, perhaps you should consider making an eHarmony account. The old school dating site teamed up with Harrison to surprise couples in Los Angeles with romantic dates worthy of a Bachelor episode (hot tub optional). via eHarmony.
Practice clean eating: If winter has left you constantly craving carbs, consider going on a luxury retreat where you learn how to eat clean. Join Tosca Reno, the author and creator of the Eat Clean Diet, for cooking demonstrations, meditation and wellness chats in Costa Rica this April. via Hacienda Altagracia. 
Enter a sweat box: lululemon recently announced their invention of SweatBox, where people can test run lululemon threads inside the truck on a treadmill, and even take h0me their entire athleisure outfit. For once, a random truck where you don't know the driver is definitely worth getting into and not reminiscent of a Law and Order: SVU episode. It'll be popping up in 12 cities over the next nine months; stay updated on the lululemon Instagram, which will announce the new locations. via lululemon.