Meg Duffy comes off as an old friend, despite the fact that we've never met. I'd seen her rip ferociously righteous lead guitar as a member of Kevin Morby's live band before, adding a fullness to the group that made her sound like two or three people. Her close collaborators also include a rich assortment of talented characters like Quilt's John Andrews, whom she played with at early gigs for his other band The Yawns, and Quilt bassist Kevin Laureau, who's currently holding it down in her live band. Together they comprise a distinct creative community all their own, a spacey group of top notch songwriters and performers nurtured by the isolated expanse of Upstate New York and fortified by their unwavering collaborative support of each other.
Duffy moved out to L.A., but she hasn't "gone Hollywood". Her debut full-length as Hand Habits, Wildly Idle (Humble Before the Void) catalogues her efforts to hang on to bits of herself during the move, a simultaneous struggle to forget about parts of her past that aren't healthy to her process while trying to stay real and present in a town famous for its facades of denial. Tracked Upstate but finished out West, Wildly Idle is a gorgeous, comfortable pop record that slows you down, asks you to sit with Duffy's idiosyncrasies, and rewards your ears for remaining present. A flower is an hourglass, waking in levitation is a different way to die, and garbled poems read by friends are presented as scenes. All the while, Duffy's voice simultaneously assumes the role of chanteuse and guru, documenting her self-actualization in a new town while showing the rest of us her work.
I caught up with Duffy as the Hand Habits tour brought her back to her hometown of Amsterdam, New York, ahead of that evening's show in nearby Albany, where she first discovered how to be part of a musical scene. Our discovery that we were both Pisces led to a discussion of the stereotypical traits associated with our astrological sign. We also talked about an L.A. catering community rife with members of the creative class, what that community taught her about social bubbles, and how to exist as a multi-disciplinary artist in a society where "what do you do?" is never asked in the plural.
[youtube https://www.youtube.com/watch?v=VNtQqEmUotk]
How was Montreal? And how does it feel to be home?
It's pretty weird. The washing machine that I'm trying to use is breaking. I'm trying to do laundry at my parent's house and the washing machine is spinning out of control. The show was great in Montreal.
Such nice people. 
Yeah! It was really snowing up there, super, super snowy. But it was a lot of fun.
You're an upstate lady, though, so you must be used to snow somewhat.
That still doesn't mean I like it, though.
You've got good boots?
I did just get good boots actually, for Christmas, because I got rid of all my boots when I moved to L.A.. I don't need snow boots anymore.
"If I feel attacked I can get really aggressive, and it's something I've learned to keep in check a little bit more as I've gotten older."—Meg Duffy
We're both Pisces, and I was thinking about it this morning because I kind of woke up in a funk today, which apparently is very emblematic of my Piscean traits? We have those days where we feel completely tuned in to the psychic pulses of the world, see connection everywhere, run into old friends. And the we have those days where we feel like everything's moving in the opposite direction, we feel very recessive and hermetic. Is that a push and pull that you experience, too?
Yeah, absolutely! I feel like it happens the most when I overexert myself. You're burned out. Especially someone like you, spending actual human energy to give interviews. You're not just robotically firing off, "Who are your influences, what are you listening to, blah blah blah?" So I can imagine expelling that energy will definitely drain you.
Shucks, thank you, that's real empathy there. On tour, though, how do you keep the ebb and flow in healthy flux? How do you not go into a rabbit hole or k-hole every night and get back on the white man's time?
Yeah, I feel like I learned a lot from Kevin [Morby] to be honest. He's really good at taking space when he needs to. Last night actually, I did this for the first time. I was feeling socially burnt and we're a big crew right now, I'm traveling with six other people in the van, so there's a lot of personalities. Energy-wise it's one of the best tours I've ever been on, but last night I asked the promoter if the opening band could not come in the green room. It was a small green room and I didn't really wanna interact with four stranger dudes on top of it. I'd never done it before but I think if I didn't I would've been really, really burnt today. Because there were already some people there that I knew anyway. And just learning when to tune out, I think, to be quiet in the van.
How to do it in a way that brings happy returns, too. If you had said "I need everybody out of the room!" and been all Lauryn Hill about it things would've seemed different. There's a way to do things, to make space for yourself. That's a good lesson.
Yeah, Rachel, who's in The Yawns, we actually talked about our feelings, and that felt really good, too. I'm crying and watching the new Mount Eerie music video.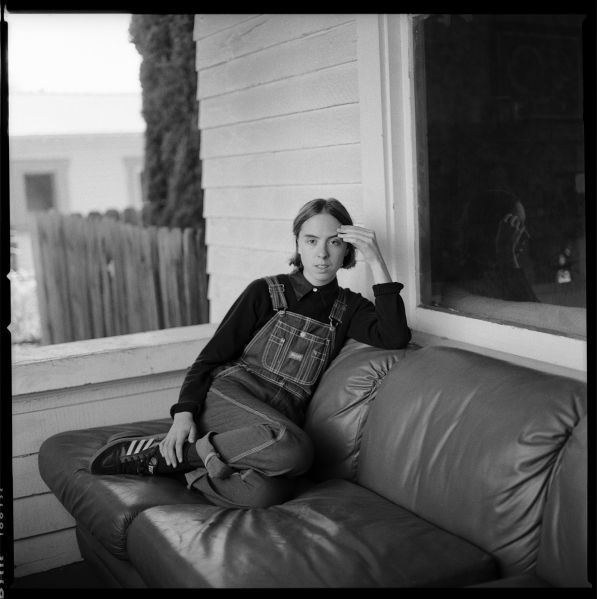 Aw man, Phil's a powerful dude. A really good example of how you can present your work in new mediums, creative mediums that don't dilute it or make it a product. That's a conversation we all have to have as our work becomes content slurry on Google Play.
He's a master of ducking the blows from that world, I think.
How's John Andrews doing? You got Kevin and John, lots of good Quilt energy with ya.
Yeah, I do. They're both great! I played in The Yawns for The Yawns first show ever, and have spent a lot of time with Kevin before because he lived in Saugerties for a month. Actually that's sort of the event that conceived my record, in a way. But John's doing great, he's having fun. The Yawns sound really good…. we figured out that we sing really, really well together.
He has such a unique voice, his register is so vast.
Yeah, he does. He's singing and playing drums, and it feels really good to have those guys on my team. It sort of came together pretty effortlessly.
Your music is very intimate, and you sort of get typecast as someone who's not afraid to be piercingly vulnerable as a result, not in an un-empowering way, but in a "look at this, motherfucker" sort of way. Maybe without the motherfucker.
[laughs] Maybe sometimes, though.
"You can curate your lifestyle so you're only interacting with a certain group of people, but you still have to make money."
How does that work for you with regard to establishing boundaries? Sometimes they're not healthy to have when you're with your friends and trust everybody, but then that might come across wrong with other people you have to deal with in the industry or strangers. How do you draw a line in the sand for people who are maybe crossing an uncomfortable threshold? How do you make that space? How do you get the band out of the dressing room?
I don't know. I can be pretty aggressive sometimes. I don't know if you feel this, I was thinking about it the other day because a lot of Pisces I know are kind of like this. Your tail flips and you're whipping. If I feel attacked I can get really aggressive, and it's something I've learned to keep in check a little bit more as I've gotten older.
Me too dude. But I still slip up sometimes. My girlfriend was going away for ten days and we went to breakfast at Little Skips before, you know the place in Bushwick, right?
Yeah, I know Little Skips.
And it's a shitshow. They have really good food and coffee, the music is really chill, but it's a ton of fuckin' freelancing hipsters on their laptops at two-top tables and people with their bags and coats on the communal benches. So she just wants to stand up and eat by the door, and that exact thing happened to me, I tailspinned! I said, you know what? I just paid 15 dollars for a breakfast sandwich, I wanna sit down. Almost made a big scene but maybe only one hipster heard me. We wound up leaving, but I was really upset. I'm of the mind that sometimes it's OK to get in people's face in the interest of making that space. So maybe it is a Piscean thing.
I think that it is, I dunno. I'm really into confrontation. [laughs]
So you find it enjoyable sometimes.
I think so, yeah! For sure.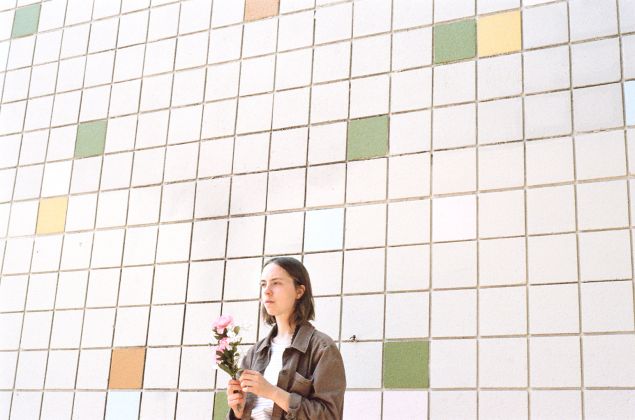 It's healthy if you can keep that enjoyment in check, maybe a first step toward harnessing it. I think sometimes when I'm reacting to things that we can all agree on are fucked up, like bad seating etiquette at a small local hangout or restaurant, or lack of subway manners, to me it's kind of like this thing we all agree is awful but nobody wants to be that asshole in the interest of public diplomacy.
I totally agree. It takes almost twice the energy to combat that. It's easier to just settle for being annoyed.
Being informed about why it's pissing you off, then being just restrained enough to not go to jail.
Yeah! Also, in terms of political activism, I read an article recently about how going to protests actually didn't do anything. Which made me feel bad, I guess, because when I was in New York I was going to protests and rallies every week. The thing that stuck with me in that article wasn't that it doesn't work, but that you do get a sense of accomplishment after you go home from a protest, and that can be dangerous sometimes.
A numbing agent, like donating money! You have to stay pissed off in that example, too.
For sure.
I keep going back to your lyric, "It's hard to be an actress but I'm trying to put the past aside." Obviously connected to your move to L.A., but you were telling me this story about the catering world that sounded pretty awesome. I don't know if you feel like telling it again, but it'd be wonderful to get some perspective on that universe.
When I first moved there I was with this great business, they do high-end fashion, film, music industry shoots and super corporate things, a shoot for Netflix or a shoot for Beyonce. I was at a catering thing once, just doing it to make money, you know. I needed a job, and it was really fuckin' cool because I could go on tour and come back, pick up a shift. It paid well and they had great food. But I was working at one of these shoots one time, it was a Vogue fashion shoot or something. As a caterer, you're the bottom of the rung there.
[youtube https://www.youtube.com/watch?v=k5LscMuKv4s]
Like a screenwriter on a movie set.
Yeah. And people wouldn't look at you, they wouldn't make eye contact with you, they wouldn't do anything except for eat food and ask you if it was gluten free or vegan. One woman asked, "Where are you from?"  I told her,  "I just moved here from Upstate New York" and she said, "Oh! Did you move to L.A. for the food industry?" I was like, "Yeah, I love catering. I'm fulfilling my dream of catering high-end fashion shoots. This is my dream come true." She said, "Oh!" and I was like, "I'm joking, what the fuck?"
So many members of creative class, actually really high up in the ranks of UCB or otherwise considered a success in their small scene who have to do that to make a living, and it says something about the role that a member of the creative class plays in society right now. I'm not sure what it is.
It's the bubble syndrome too a little bit, you know? You can curate your lifestyle so you're only interacting with a certain group of people, but you still have to make money. I sort of had the dream that I would move to L.A. and do a lot of session work, which did happen, just not right away. I just don't have time for it anymore, which is great!
That's you in your bubble, too.
Yeah, it is, it is me in my bubble for sure. But I will say, the woman who runs the catering company is incredible. She has been in the music industry and her partner has become a good friend of mine. He produced two of my favorite records over the last few years. When I first learned that I wanted to talk to him about music and work with him eventually, and now I think that's going to happen. He's a good friend of mine.
What are the two records?
Devendra Banhart's Mala and Cate LeBon's Crab Day.
Devendra's a saint in L.A., right? So emblematic of the city's multiculturalism and its weirdness.
He's the nicest guy.
"I have to get back in the habit of writing my dreams down."
He told me once that when people ask you what you do at a party the "do" is always singular, never plural. I think it ties into what you said earlier about that brief conversation while you were catering, too. It's really hard to exist in multiple contexts in the eyes of the person who goes to these catered events. But how do you live as an interdisciplinary artist in L.A. when you're being defined so singularly by people who don't get it?
I guess I've gotten really into how often they cross-reference and cross-influence each other, in terms of being a session player, a performer and a songwriter while entertaining the idea of being an experimental guitarist, which I don't have much time for these days. Doing session work I'd figured out that what I think is the best sound or approach to playing guitar on a song is most of the time not what the other person thinks is the best. Learning how to read what they're actually going for without telling them what they're going for, letting them tell me. Finding the sweet spot.
I recently did a session with The War on Drugs, they're making a new record, and I was really stoked when Adam called me. I was like, "Cool, I'm gonna bring over all my cool toys and show 'em all the tricks that I use on my record, it's gonna be great!" I had this cool looper pedal that I used on my record, the 45000 from Electro-Harmonix, and you can kind of do some live sampling with it.
I have one of those, too. It's amazing!
So good!
You don't even really need a band to back you up with it, though, that's the scary thing.
Well I don't use it linearly or rhythmically. But it's such a good writing tool, a sonic writing tool and a soundscape writing tool. And I use it with the DL-4, too, because I would be nowhere without it. But I brought all over my cool shit and said , "I'll show you this cool thing I can do to make freaky sounds!" We spent half an hour and I could tell they just wanted me to rip a solo. I said cool, and wound up doing a lot of work on that record.
Awesome. You told me last time we talked that you don't find yourself remembering your dreams that much. I know that the process of dreaming or maybe the images as you wake up remembering them has been important to your songwriting in the past. How do you make space for that now that you've got all this shit going on? Is it about training yourself?
It is for sure. I have to get back in the habit of writing my dreams down, that's still one of the best ways to remember them.
Castaneda says you have to train yourself by learning to see how hands even with your eyes closed as you fall asleep. Then when you become asleep you still see yourself as a body. It's supposed to get to the point where you become the dreamer and the dreamed, where you can float above yourself sleeping, still see that happening, and understand you're dreaming without waking up.
I would love that.
Well thank you Meg, and have a great tour.
Thanks! I hope you take some space today for your Pisces brain. [laughs]