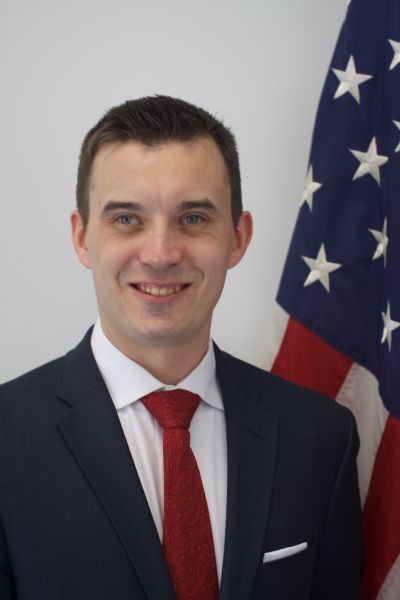 Hank Lyon's political career is classic New Jersey. In 2011, he ran for Morris County Freeholder at age 23 and beat incumbent Margaret Nordstrom by six votes. Nordstrom challenged the election, saying that Lyon violated campaign finance laws by not reporting a late contribution from his father. A Superior Court Judge ruled in favor of Nordstrom and declared the primary results invalid. In a vote of the GOP County Committee, Nordstrom beat Lyon by five votes, 213-208; she went on to win the general election.
A month after getting she was sworn in, a state Appellate Court ruled that Lyon had actually won the nomination and removed Nordstrom from office. She declined to seek the seat and the GOP voted to fill the vacancy with Lyon. He won again in 2012 and 2014.
As a Freeholder, Lyon has voted an ideologically conservative line – voting against a 2012 budget that included a tax increase, and eventually pushing his colleagues to adopt 0% tax increase budgets after that.
Now, at age 29, Lyon is giving up his Freeholder seat to challenge Assemblywoman BettyLou DeCroce, who carries one of the most popular names in Morris County politics.
DeCroce is the widow of Assembly Minority Leader Alex DeCroce, who spent 23 years in the legislature before he collapsed and died in a statehouse bedroom just after a 2012 voting session. BettyLou DeCroce, who was serving as Assistant Commissioner of Community Affairs in the Christie administration, won a special election to replace her late husband.
The 64-year-old DeCroce begins her re-election campaign with a 4-1 cash advantage over Lyon. She has $55,998 in her warchest, compared to $13,814 that Lyon can transfer from his Freeholder account. She's looking to add to that in a big way. On March 8, she's hauling out the big guns for a "Winter Fest" fundraiser. National Committeeman Bill Palatucci, Congressman Rodney Frelinghuysen and Sen. Tom Kean headline an event where tickets go for $150-$5500.
Lyon has criticized DeCroce for being a liberal Republican, pointing to her vote in support of a 23-cent gas tax that was supported by Gov. Christie, himself a former Morris County Freeholder. State Sen. Joseph Pennacchio and Assemblyman Jay Webber, who also represent the 26th district, voted against the tax.
In his announcement, Lyon made it clear that he was running against DeCroce and not Webber. But that really doesn't matter, since the top two vote getters win the primary, meaning it's at least conceivable that Lyon and DeCroce could be on a ticket together, though that's very unlikely with the popular conservative Jay Webber in the mix. What remains unclear is whether Webber and Pennacchio will run a joint campaign with DeCroce. Pennacchio's name is listed on the Winter Fest invitation; Webber's is not.
While Morris County has an open primary, organization lines exist in the Essex and Passaic portions of the district. That puts Essex GOP Chairman Al Barlas and West Milford Republican Municipal Chairman Matthew Conlon in a potentially powerful position.
Lyon's decision to run for the Assembly and not seek a third term as Freeholder creates an open seat in a solidly Republican county. Democrats have not won a countywide race since 1974 – the longest continuous stretch of one-party control in the state.
Pennacchio and Webber launched their own political careers by challenging Republican incumbents. In 1994, Jersey Joe Pennacchio challenged iconic U.S. Rep. Dean Gallo in the GOP primary, five months before Gallo – who was Alex DeCroce's business partner – died of cancer. In 2003, Webber mounted a primary challenge to then-State Sen. Robert Martin.