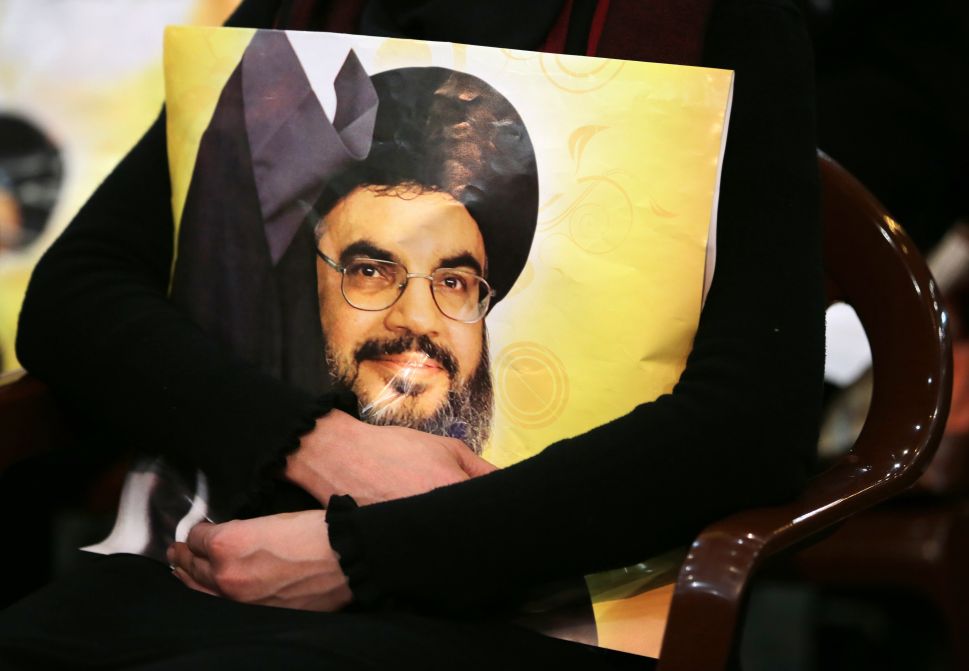 Hassan Nasrallah, the leader of Hezbollah, called President Donald Trump an "idiot." Name calling of that sort probably didn't cause followers of Middle East events to even take notice, but what is worth noting is that in that same diatribe, Nasrallah referred to former President Barack Obama as a "hypocrite."
Comments like these are important tools in assessing how the new administration is perceived by its enemies. They will also help assess how the previous administration is being viewed now that our enemies have the luxury of 20/20 hindsight. While Nasrallah chose different rhetorical terms to differentiate between Trump and Obama, the reality is that his attitude toward both is exactly the same.
Nasrallah loves to make speeches, and his quotes are fodder for the Arabic and Muslim press. This Hezbollah leader is always on topic. He is the religious and political leader of Hezbollah, which in English means the Party of God. Every day Hezbollah radio, TV, newspapers and websites are replete with Nasrallah's point of view. His comments fuel and energize his fighters, his followers and also his donors.
But Nasrallah is almost never present at the events at which he speaks—his messages are piped in by video or taped and replayed. Sometimes, he even makes use of live Skype simulcasts so he can engage with his audience and answer their (pre-scripted and vetted) questions.
Nasrallah fears for his life, rarely leaving his secured and secret bunker. Quite rightfully, he fears Israel will try to assassinate him if he ventures out of his safe zone. Speculation is that they can use a drone to take him out or some other means to blow him up. Fear of death is a hallowed tradition for the leadership ranks among the enemies of Israel. Yasser Arafat, founding father of the Palestinian movement, was rumored to change locations every night. And there are still conspiracy theories that Israel was responsible for his death by poisoning.
Nasrallah is the heart and soul of Hezbollah. He almost single-handedly transformed a small band of terrorists into a well-trained pseudo army, one that can function with command and control, planning, chain of command and accountability. Hezbollah fighters use weapons such as tanks and armored personnel carriers, anti-aircraft weapons and computer technology. Unlike regular, regulation, armies, Hezbollah's fighters can and do also cast off their uniforms and engage in terror attacks while hiding behind civilians.
The statements about Trump and Obama were made while Nasrallah was speaking at the funeral of a friend. He spoke via live hookup from his secure bunker.
Of President Trump, Nasrallah said: "When an idiot is sitting in the White House, who glorifies in his stupidity, this marks the beginning of redemption." He went on to explain that "Trump set hypocrisy aside. We thank him, since he exposed the true face of the American government, the ugly, oppressive, and racist one. Ever since he was elected, he revealed the true nature of the American government."
And this is what Hassan Nasrallah had to say about former President Barack Obama: "What's new? The new thing is that previously, there was a president who covered himself in hypocrisy and spoke beautiful words, but he invoked sanctions and supported wars like the one in Yemen that led thousands into starvation, supported dictatorships and created ISIS to damage the religion of Islam."
He also had a few choice words for former President Bush.
At the risk of stating the obvious, Nasrallah's statements—his sentiments—prove how very much the United States is hated in certain parts of the world and by certain groups of people. Especially groups like Hezbollah.
Neither niceties nor pleasant disposition will convert or dissuade Hezbollah from their mission. Hezbollah will never, can never, be a friend of the United States—no matter who the president may be. Not today, not tomorrow. And they certainly weren't friends of the United States yesterday.
We must recognize that, regardless of what the administration does, the United States and its leader will always be hated by Hezbollah. Why? Because the values we hold dear—freedom, equality, pluralism—are despised by groups like Hezbollah. It is an anathema to them that we accept and live with those with whom we disagree.
In the eyes of Hezbollah, if you disagree you are targeted for death. No questions asked.
Micah Halpern is a political and foreign affairs commentator, author the "The Micah Report," online and host of the weekly TV show "Thinking Out Loud w Micah Halpern." follow him on twitter: @MicahHalpern