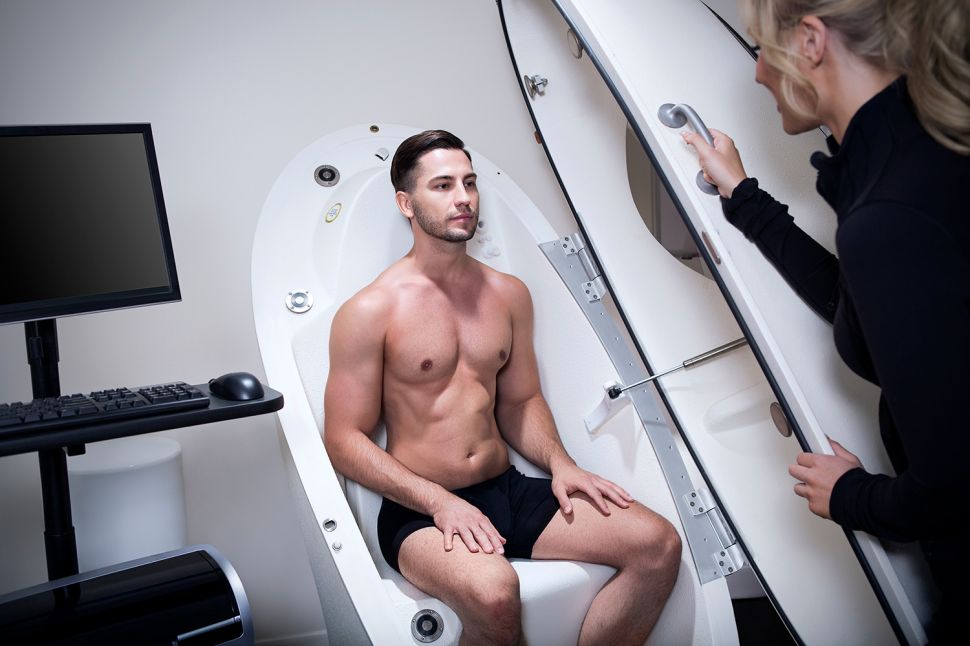 On a recent trip to Las Vegas (of all places) I decided to undergo a thorough evaluation of my health. I was at the Red Rock Casino & Resort, where an unsuspecting wellness oasis,Well & Being, is safely tucked away from the smoke-filled casino. There's a full menu of massages and facials to book—or, you can willingly enter an egg-shaped machine that tells you precisely what percentage of fat your body is made of. I did both, as balance is the key to life, or so they say.
While we can all can smile and tell a doctor we're eating broccoli twice a day, fibbing through my sugar-ridden teeth was not an option for this particular evaluation. The BOD POD, the machine I was preparing to enter, is the world's most advanced body composition scanner; even the NFL uses it. The machine provides an equal parts scary and depressingly accurate read on what percent of your body is fat versus muscle.
Though the results can be a tough pill to swallow, they're also illuminating—and most importantly, you're not just given a number and sent on your way. Rather, each session is accompanied by a comprehensive health plan created by an expert. I met with Craig Cristello, exercise physiologist at Well & Being spa, who set me up with a detailed diet and workout plan that involved, for starters, a heavy focus on upping my protein intake.
This process is not aimed at obsessing over numbers on a scale, but it seeks to provide the tools and knowledge for a nutritious approach to diet, which in turn, aids the development of muscle mass and helps you lose the right kind of weight. In reducing obsessive concern with losing pounds, the focus is redirected to healthy eating.
It only takes five minutes for the BOD POD—an "air displacement plethysmograph" to differentiate between fat and fat-free mass, using whole-body densitometry. The results are incomparably accurate and obtained quickly, safely and comfortably, as long as you're okay with small, enclosed spaces.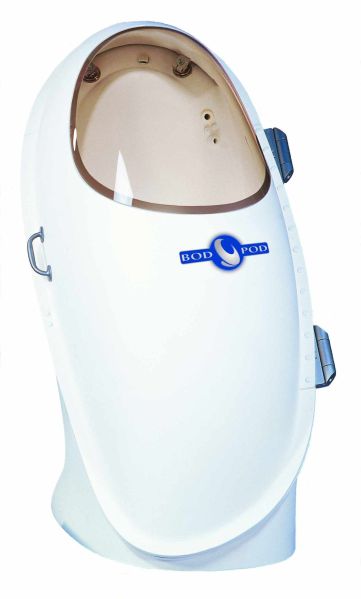 Once you're seated in the BOD POD, it gets to work. The machine accurately measures body composition by determining body volume and body weight. Once those two variables are determined, body density can be computed and inserted into an equation to provide fat measurements. "The BOD POD measures volume by monitoring changes in pressure in a closed chamber. These pressure changes are achieved by oscillating a speaker mounted between the front testing chamber and a rear reference chamber, which causes complementary pressure changes in each chamber. The pressure changes are very small and are not noticed by the individual being tested," Cristello explained.
"The volume of the subject chamber while empty is the first measurement taken by the BOD POD. The second measurement is the volume of the subject chamber with the subject inside. By subtraction, the volume of the subject is determined. Combined with the measurement of mass, the subject's density is determined and subsequently their body composition is determined."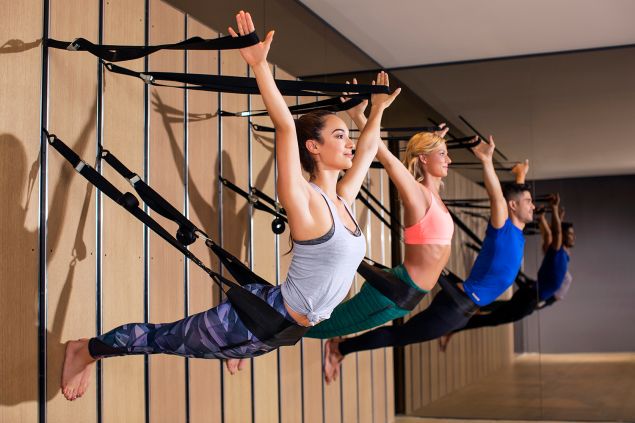 According to David Stoup, chairman of Trilogy Spa Holdings which owns Well & Being, including the BOD POD service was a natural fit for Well & Being's wellness oriented customer. "Today's consumers demand diagnostics—from calories burned to their resting and active heart rate numbers. The BOD POD can be a starting point for someone visiting the hotel to take charge of their health, which is what Well & Being is all about."
By the time Craig was done with me, I'd taken six videos of him demonstrating the kinds of exercises I should be doing in a gym (apparently, I can't only go to spin class and expect optimal health), and ordered the best protein powder, given my dietary restrictions—Vega, in case you're wondering. In all honesty, I have by no means been perfect at reforming my diet to meet Cristello's instructions, but I have renewed my commitment to exercise post-meeting and increased my focus on my protein intake—for the sake of healthy eating and higher energy levels.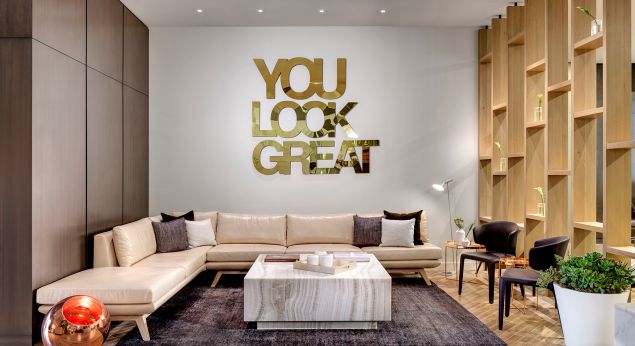 When you're done considering how you're going to drastically change your diet and habits because an egg-shaped machine told you to, you can quietly retreat into the caring hands of an aesthetician for a Lancer facial (Kim Kardashian's go-to derm), and then slip downstairs for a blowout and mani-pedi, with your self-esteem slowly building while you promise that a whole new you is only a few Craig-approved choices away.