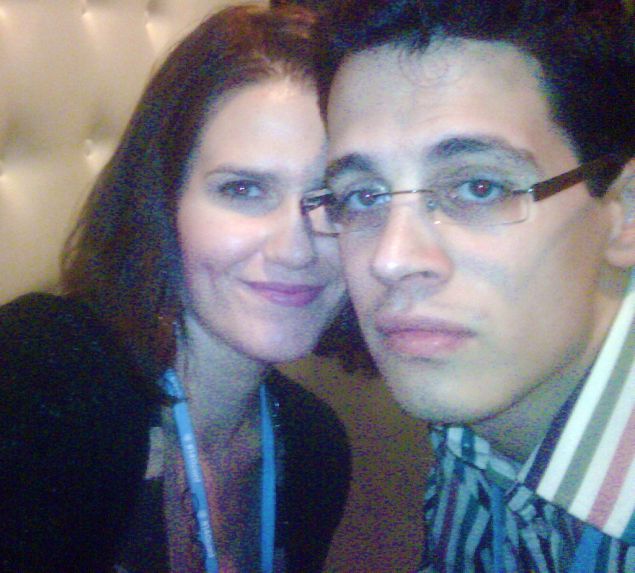 Back when Milo Yiannopolous was just a lowly tech writer for London's Daily Telegraph and I was at a startup in the Bay Area, we often hung out in Silicon Valley and New York City with the same group of UK expats. This was in 2008 and 2009. Milo was always funny and attention-seeking, but not in a way I ever imagined would inspire devotion from so many people. I was baffled years later as Milo started to gain a significant online following.
I didn't hear or see any extremism from Milo back then. But he was an out and proud member of the UK's Tory party, which is rare in tech circles. Even then, Silicon Valley types equated conservatism with "extremism," though not quite to the censorious degree that exists today, where a tech CEO like Uber's Travis Kalanick can be slut-shamed out of even a meaningless appointment to an advisory board by the intolerant caterwauling of the correctness police.
So I was always amused by how calmly and effectively Milo could provoke his gaggle of left-wing friends into becoming foaming at the mouth, humorless wrecks. #foreshadowing
If I were betting, I'd say the media climate is going to get worse. It's going to get harder to know what to believe and easier to think the world is doomed.
Every single person in that group considered me a radical extremist much more dangerous than Milo. I regard government as an enemy of the weakest and most vulnerable in society. The idea that repairing the world is best pursued via the state is, to me, obviously, disastrously wrong. But it's what they believe, and people like me are an enemy of what they hold most dear.
Many of them are now advocating the use of pre-emptive violence against those whose beliefs clash with theirs. I have heard some of them say that if you defend another person's right to free speech, you also deserve to be punched (or beaten, or worse).
Funny thing: Some of the people calling for these violent assaults now are the same people who kept hanging out with Milo for years after I stopped. A couple of friends who know this have urged me to out these people, putting them and their families at risk in order to prove a point. I would not do that.
But in a week during which everyone around me is losing their minds over current events and headlines, it's still a distinct possibility that today's hell is our honeymoon period. If I were betting, I'd say the media climate is going to get worse. It's going to get harder to know what to believe and easier to think the world is doomed. More friendships and families are going to be damaged by a politics-first, right-at-all-costs mindset.
I can handle any amount of offensive stupidity on social media. That people are, without shame or remorse, urging the initiation of violence, scares me more than any politician or reality TV personality. I hope this week's riots at Berkeley will make people rethink their eagerness for bloody fighting in the streets. It's all fun and games until you and yours are the ones getting pounded – especially if you have never been keen on the concept of self-defense and your safety now depends on authorities who are also your sworn enemies.