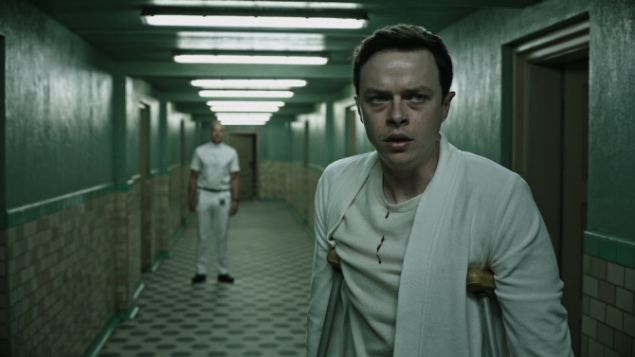 Movies are opening so fast to such devastatingly dreadful reviews these days that they close faster than I can keep up with them. The decline of print newspapers has resulted in a reduction of paid ads in the diminishing arts sections, so it's hard to find them if you want to, and by the time you find out where they're playing, they're already gone. The Great Wall, a Chinese film starring Matt Damon, and In Dubious Battle, the latest in an interminable string of bombs starring James Franco, have already tanked, and a long, incoherent German horror film called A Cure for Wellness is well on its way to late-night cable TV. If you're a dedicated masochist looking for torture, look for it fast. It won't live to see a re-release.
---

A CURE FOR WELLNESS
(0/4 stars)

Directed by: Gore Verbinski
Written by: Justin Haythe
Starring: Dane DeHaan, Jason Isaacs and Mia Goth
Running time: 146 mins.

---
Lurid, disgusting and plagiarized from every lunatic asylum flick from Shutter Island, the worst film of Martin Scorsese's career, to the feverish works of Benicio del Toro and the cheesy, blood-splattered Hostel franchise, this creepy nonsense is the work of a hack named Gore Verbinski, who made three of the idiot Pirates of the Caribbean movies as well as the incomprehensible Lone Ranger. When I tell you this one is about a haunted castle in the Alps full of eels, you have every right to write me off as headed for my own padded cell. There were times while suffering through this cheesy German freak show, when I felt that way myself. Be glad I did the work for you so you don't have to.
The threadbare outline for a plot involves a young Wall Street wizard named Lockhart whose firm, which seems to be run by zombies, is in the middle of an unexplained financial deal when one of the board members disappears in Switzerland while visiting a spa for rest and relaxation. Lockhart is dispatched to find him and bring him home to complete the deal. Since he is played by Dane DeHaan, a young actor with a sallow complexion and deep dark circles under both eyes, Lockhart looks like he could use some R and R himself, not to mention a tanning machine. So it is no surprise when, upon his arrival, he finds the castle spa is really just a front for a lunatic asylum from which there is no escape and when his hired car crashes into a tree, he himself is forced to check in with a broken leg as a patient of Dr. Volmer, the demented Karloff character who runs the place. (Another waste of the excellent Jason Isaacs). With eyes like cooling embers behind soft-spoken concern, Dr. Volmer's miracle treatment is from the water that flows from the plumbing yielding unique powers of rejuvenation. The audience at the screening I attended yelled, "Don't do it!" when Dr. Volmer handed Lockhart a glass of the miraculous water, but too young to have seen the dozens of horror movies that made Bela Lugosi's career, Lockhart drinks it anyway. From there, he goes haywire, and so does the movie. Wandering through the dark halls of the asylum at night, he discovers jars of pickled fetuses, human organs and extracted eyeballs, and experiences nosebleeds, tooth extractions and visits from various inmates in assorted stages of insanity, including Dr. Volmer's pale, hollow-eyed daughter Hannah, who is being groomed to marry her father and have his baby. Sharing a bathtub with an army of eels, Hannah is played by a catatonic actress named Mia Goth, who more than lives up to her name.
It takes 2-and-a-half hours to discover what the "cure for wellness" is, which is hardly fast enough, considering the fact that the movie will not be around long. There is a so-called script by somebody called Justin Haythe, but director Verbinski seems less interested in structure than he is in making it up as he goes along. By the time DeHaan ends up in a torture chamber where he is locked in a tank that looks like an iron lung and force-fed those eels through a pipe lodged in his throat, you don't know whether to laugh or throw up. Grasping the vestiges of sanity, he writes in his journal, "I am not a well man." You can say that again.