Two Florida women are channeling their viral fame into a business opportunity that could make childcare much easier for stay-at-home parents.
Last week Claudia Sorhaindo had to leave the house to run some errands, so she left her two-year-old daughter Ava in the care of her cousin (and next door neighbor) J'Ann. When the babysitter wanted to make a sandwich, she realized she didn't have a high chair in the house.
So she just put the baby in her pants.
Claudia posted pictures of J'Ann's solution on Facebook—the photos have garnered almost 300,000 likes: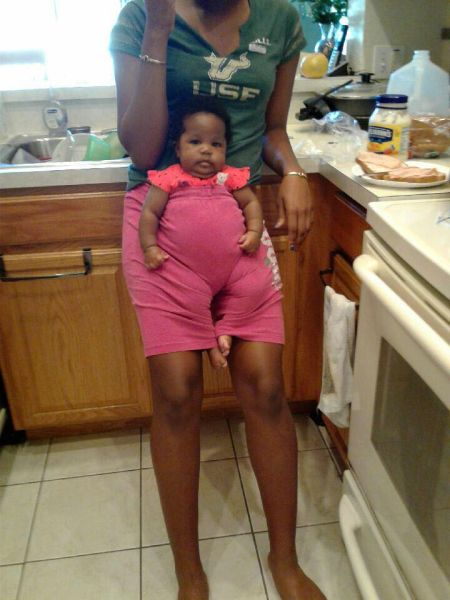 Now the family is trying to turn their newfound popularity into a business. Claudia has started a GoFundMe for the J'Pants, which would be a working model of the pouch J'Ann made in her shorts.
The pitch doesn't include many specifics, though it does call the J'Pants "something wonderful that will help caregivers everywhere!"
Claudia and J'Ann are asking for $10,000 to patent the product, though the campaign has raised only $45 since Wednesday night.
While she is grateful for the viral photos and new business opportunity, Claudia told the Today show that she was most touched by J'Ann's gesture because it showed how much she cared about Ava—the mom said she is slightly "paranoid" about her baby because her first child died in 2011 after a medication mix-up at a hospital in St. Croix.
Claudia did not respond to an Observer request for comment.