Long before the word "unplugged" became part of our common vernacular, an evocative instrumental, barely under two minutes long appeared on Jefferson Airplane's 1967 opus Surrealistic Pillow. The first piece of music guitarist Jorma Kaukonen ever wrote, "Embryonic Journey" was a six-string meditation that encapsulated the mood of the 1960s as powerfully as any song of that era (with or without lyrics).
" 'Embryonic Journey' made me sit up and take notice of Jorma's remarkable acoustic playing," exclaimed former Captain Beefheart guitarist Gary Lucas. "It is one of the most crystalline, beautiful compositions ever, right up there with John Fahey at his best."
Blending modal sitar-inspired raga riffs with the Piedmont finger-picking style of Reverend Gary Davis, Kaukonen's tune quickly became a favorite of DJs back in the days of free-form FM radio, who regularly employed it as either a lead-in or chaser to the news of the day, most of it bad, grim reports of inner-city riots or the escalating war in Vietnam. Fifty years later, that piece of music has been lodged in our collective consciousness.
Released on February 1, 1967, the Airplane's second album (and the first to showcase Grace Slick, who replaced Signe Anderson, a recent mother who left the band to care for her baby) contained two of their greatest hits: "Somebody To Love," which featured Slick's gale-force vocals and Kaukonen's howling guitar as well as the creeping, claustrophobic bolero, "White Rabbit," complete with a Lewis Carroll-inspired lyric built on the insistent pulse of Jack Casady's bass.
[youtube https://www.youtube.com/watch?v=4YSHQuQILkY?list=PLVPGzOHIIgz_PYsW0wurklbMPdL_HIGYa&w=560&h=315]
"Jack falls somewhere between John Entwistle and [Motown session bassist] James Jamerson," asserts Victor Krummenacher, bassist with Santa Cruz rock stalwarts Camper Van Beethoven. "He's more accurate than McCartney, but not as melodic. He's got a strong groove and is good with a fast fill. He knows how to propel the music in interesting ways. Jack knows his job and doesn't get in the way, which is admirable."
Before performing at the idyllic Monterey Pop Festival (June 16-18, 1967) where the band played an explosive set to the first mass-gathering of the mushrooming counter-culture, the Airplane appeared on American Bandstand on June 3. The show's host, "America's Oldest Teenager," Dick Clark informed his teenybopper audience that there was "a whole new scene [happening] in San Francisco" before he awkwardly attempted to interview the band, who, donning a variety of sunglasses, stood before the image of a creepy old Victorian mansion that resembled the run-down residence of Norman Bates in Alfred Hitchcock's Psycho.
Clad in a black hoodie, Grace Slick looked like a menacing cult den-mother while Casady smirked a Cheshire cat smile as he played, entangled in a spider-web of guitar cables. During "White Rabbit" the camera intermittently cut between upside down shots of the band and a slow-spurting lava lamp.
But it's Paul Kantner's casual reply to Clark's question of whether parents have any reason to fear the recent trends amongst America's youth that still stands out today as a telling moment of the Summer of Love. "I think so," Kanter answered. "Their children are doing things that they don't understand."
[youtube https://www.youtube.com/watch?v=tKtJ0XTwgTE&w=560&h=315]
Although the media generally fixated on Slick, listening to the Airplane one had to wonder who actually was the lead singer of the band.
At any moment there could be three—Marty Balin, Grace Slick, Paul Kantner—or four, as Kaukonen would join in from time to time, as well as offering the occasional songwriting gem like "Good Shepherd" (from 1969's Volunteers). Their voices would swoop and weave, circling, chasing each other, until ultimately coming together like a ragged Wagnerian choir. Meanwhile, Kaukonen's snaky lead guitar smoldered with blues and stinging tremolo overtones that threatened to obliterate the song altogether.
Were Kaukonen's improvisations, like many psychedelic guitarists of the day, inspired by the modal jazz of John Coltrane and the mesmerizing ragas played by the Bengali sitar master Ravi Shankar?
"Oh, absolutely," Kaukonen said in a recent interview. "We just didn't know that much about harmony at the time. Back in the '60s when anyone wanted to play raga they just smoked a bunch of pot and started playing away. But now you've got a guy like Derek Trucks. When he wanted to play raga, he went to India and studied for a year."
"Jorma is one of the finest exemplars of the San Francisco raga style of electric guitar playing in terms of his overall attack and modal scale approach," Gary Lucas explained. "The nearest contemporary comparison at the time would be Mike Bloomfield on Paul Butterfield's East-West. Bringing it geographically closer would be John Cippolina [the prodigious guitarist with Quicksilver Messenger Service] with 'The Fool.' All were adept at using waves of sustained feedback while brushing neighboring sympathetic open strings adjacent to the primary articulated lead string as drone generators."
"But the key ingredient that gives them all that raga sound is their signature vibrato in the fingers of the left hand which causes the picked string to sing like the keening wailing human voice of the ghazal or quawalli singers of India and Pakistan. In Jorma's case, his tone and attack is uniquely singular and always unmistakably his. You would never mistake him for any other guitarist but Jorma."
Speaking of guitar innovators, the unsolved mystery of Jerry Garcia's role in the making of Surrealistic Pillow still looms large to this day. I now hand the reins over to Oliver Trager, author of The American Book of the Dead, an obsessive encyclopedia of the Grateful Dead's sprawling legacy, to help fill in the cracks of this long-time enigma:
"The first time many of us ever heard the name Jerry Garcia was on the back LP cover of Surrealistic Pillow where he was acknowledged as 'Musical and Spiritual Adviser.' In listening to the album today, Jerry's touch can be heard all over it. Songs such as 'Today' and 'How Do You Feel?' are imbued with an alternately sweet and autumnal hopeful melancholia that the Dead would capture on their Aoxomoxoa–era material (think 'Mountains of the Moon' and 'Rosemary'). Jerry's sensibility of what a song could sound like and what an album should be was a gentle force on the nascent San Francisco scene and sound, one that endured for a solid three decades."
Haight Ashbury's benevolent guru, "Captain Trips," as Jerry was once known, is said to have named the album when he spontaneously quipped that one of the album's tracks was "surrealistic as a pillow."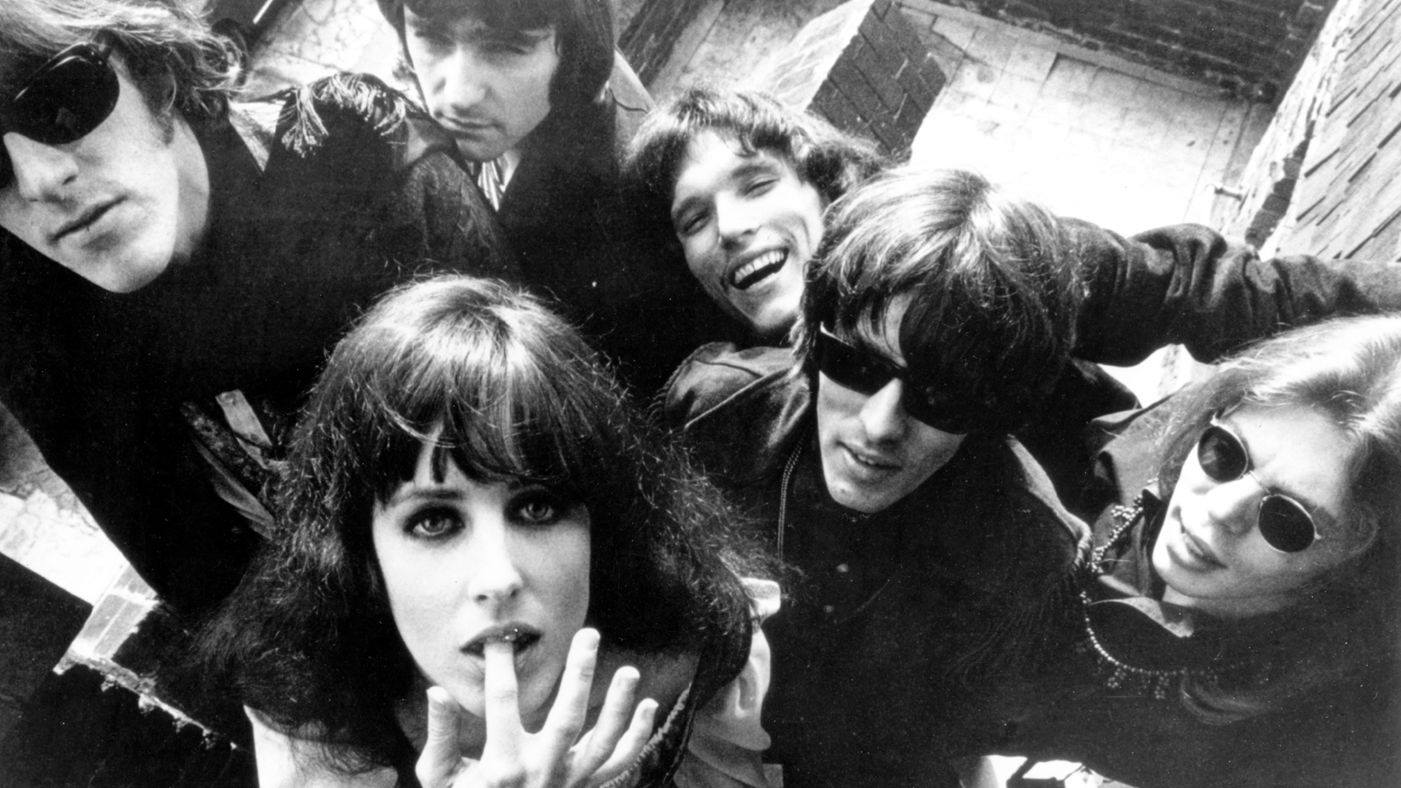 O.K., it's time, as they say, to "give the drummer some."
The first sound you hear on Surrealistic Pillow is the reverb-drenched thunder of Spencer Dryden's drums pounding out a respectable Bo Diddley rhythm on Marty Balin's "She Has Funny Cars." Barry Melton, a.k.a., "The Fish," lead guitarist with Country Joe & the Fish, recalls his old friend and occasional jam partner Dryden: "He was an extraordinary musician. Spencer had an extraordinary feel for 'the groove,' and when he was on, he would find it instantly. I wanted to tell him to cut back on his drinking, but it was obvious that he could never lose his bearings no matter how much he consumed. The 'feel' or 'the groove' was the most important thing about music to Spencer; and he could talk about it for hours. He knew where it was and how to get there."
Beyond the hits, Surrealistic Pillow offered a wide assortment of songs strung together like a bright glittering chunky necklace of love beads. Written by the tragic Skip Spence, the Airplane's drummer who jumped ship to form the fabled but doomed Moby Grape, "My Best Friend" evoked the Mamas and the Papas' lilting sound as Slick and Balin's vocals volleyed playfully back and forth on the song's coda.
"Today" is a soul-searching ballad that featured Marty Balin, along with sweet harmonies from Slick and Kanter and a dusting of (the phantom guest star) Jerry Garcia's sparkling lead guitar.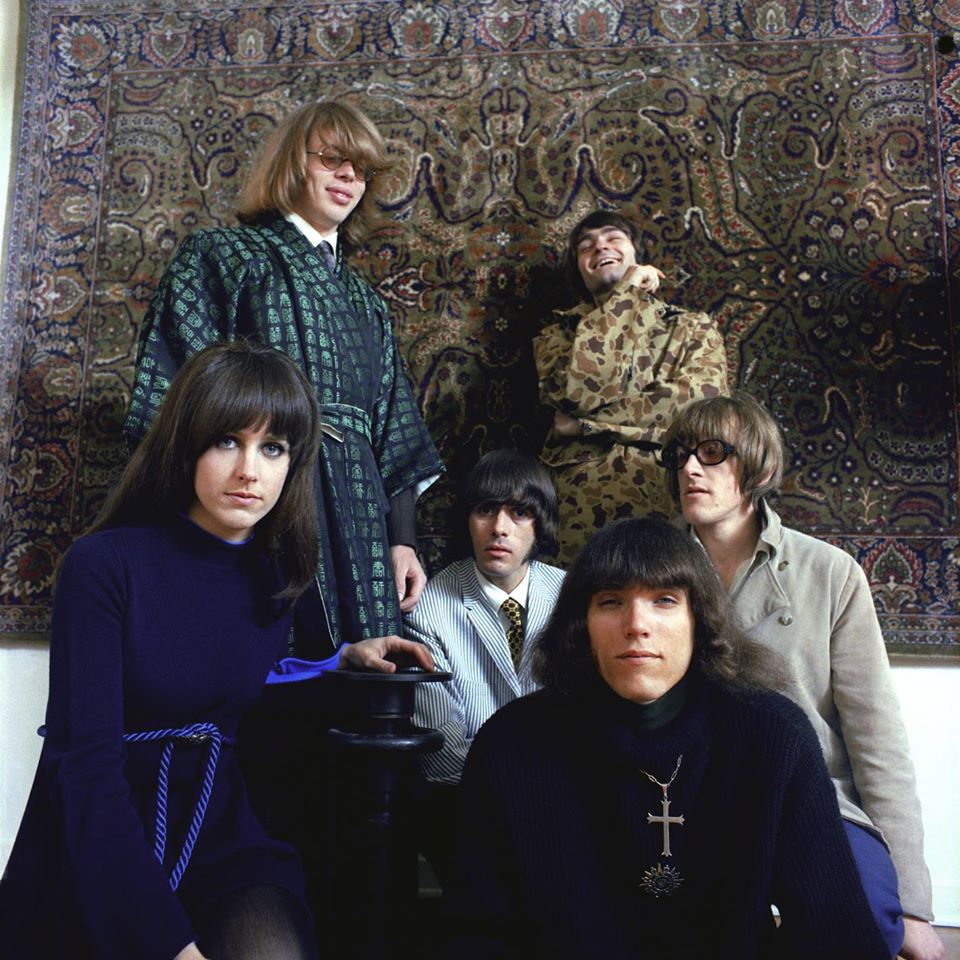 The introspective "Comin' Back to Me" is a perfect example of '60s-style mind-melting musical meandering. Following this momentary bout of belly-button gazing, "3/5's of a Mile in 10 Seconds," as its title (randomly inspired by a newspaper headline seen by Balin) suggests, smokes like a patch of freshly laid rubber, bursting with the kind of fire and edge that was previously the domain of Brit invasion bands like the Stones, Kinks and the Who.
Another sweet, easy-grooving Mamas and the Papas-style folk-rocker, complete with an echo-drenched recorder tootled by Slick, "How Do You Feel" seemed to pose a gentle reply to Dylan's "Like a Rolling Stone," when Dylan crowed "How does it feel?" And speaking of Dylan, the influence of his fractured poetry on "Subterranean Homesick Blues" is all over the abstract lyrics in "Plastic Fantastic Lover."
Play Surrealistic Pillow loud and in its entirety. It unfolds from song to song like a strange flower whose aural perfume continues to intoxicate 50 years on.