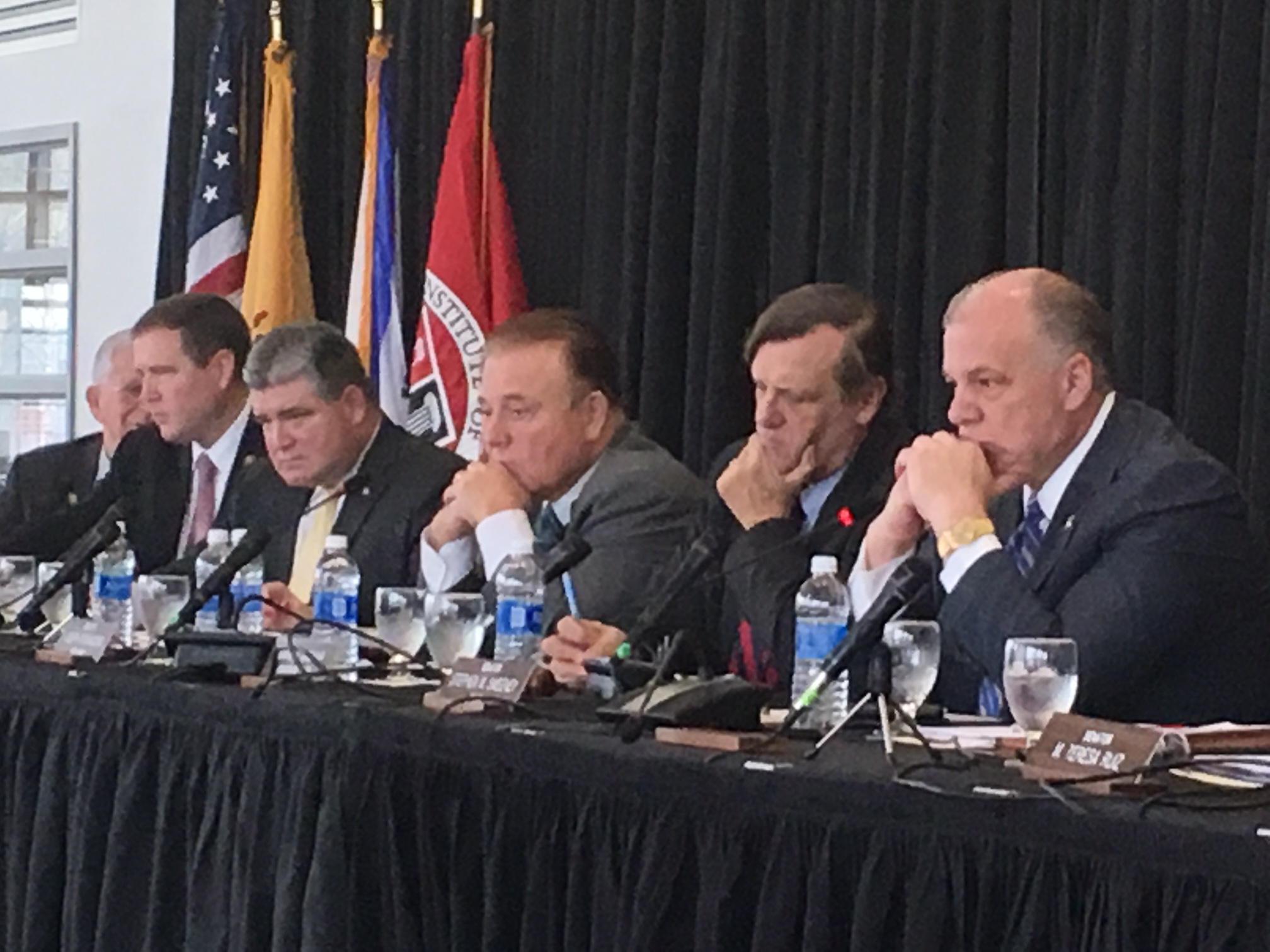 NEWARK – Advocates of changing New Jersey's school funding formula often cite the booming Hudson County municipality of Jersey City as a school district they feel receives outsized state funding due to old school funding policies that do not take into account the economic growth of the past few years.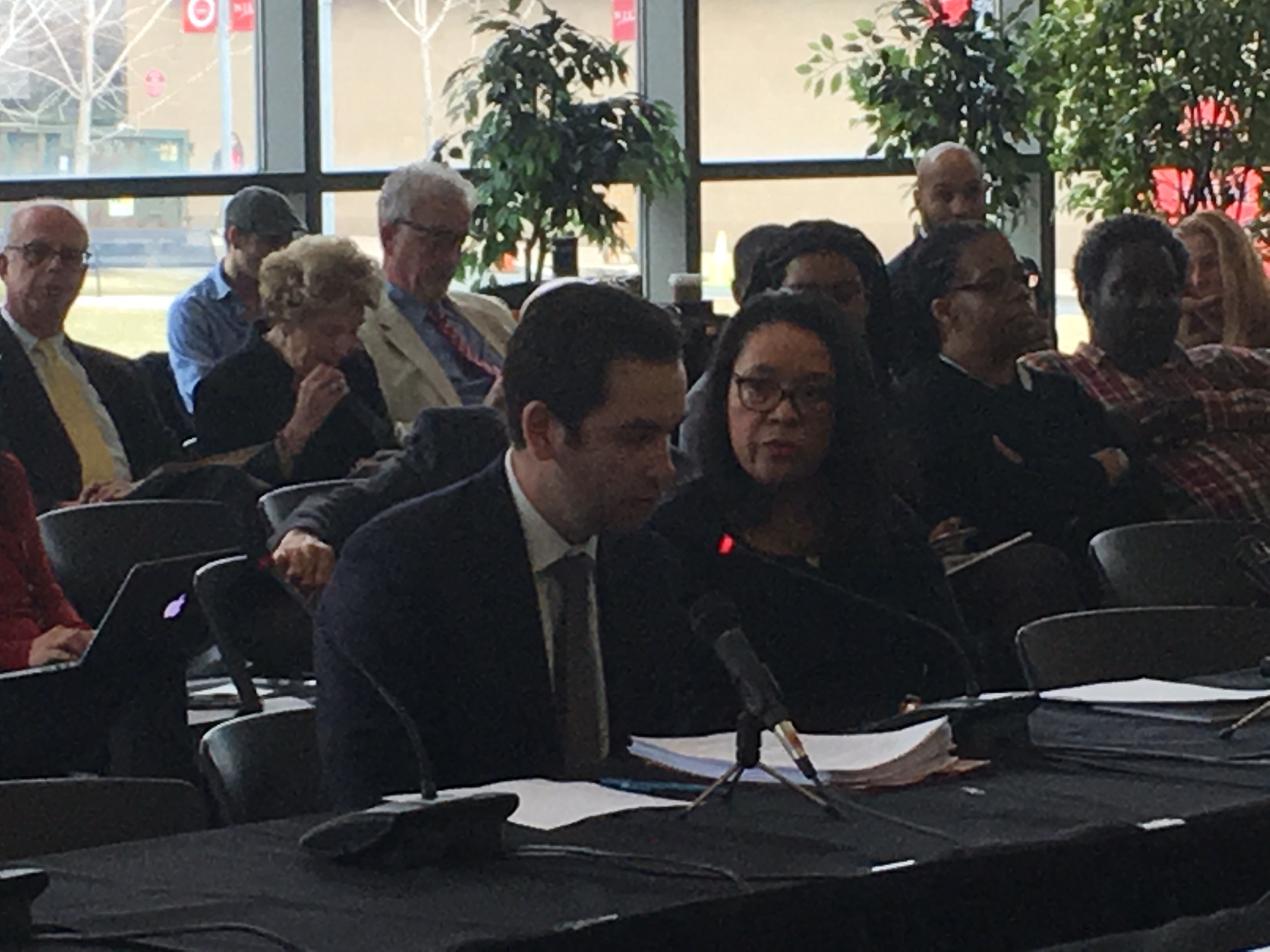 However, according to Jersey City Mayor Steve Fulop, such arguments only take into account the affluent waterfront section of the city and ignore primarily minority portions of the Jersey City that are significantly less well off. On Wednesday, Fulop addressed the Senate Select Committee on School Funding Fairness with concerns about the dangers of reducing school funding.
"It is clearly an attack on poorer, primarily African American, Latino and minority districts," Fulop said, claiming that a change would shift funding into primarily white school districts in the suburbs.
Currently, two funding plans are being pushed. One, proposed by New Jersey Governor Chris Christie, would equalize state aid per student regardless of municipality need. The other plan is supported by Senate President Steve Sweeney—the chair of the select committee—and would bring the school funding formula back to the constitutional plan passed under former Governor Jon Corzine but would strip the plan of legislative "tinkering" that has allowed for tax abatements and underfunding in places like Jersey City. Either plan would dramatically impact the amount of funding received in Jersey City.
According to Sweeney, Jersey City is only providing schools with 36 percent of what the state believes the city can fund. He said that while he is not interesting in cutting funding, the city needs to "step up" and revisit existing tax abatements in order to properly fund schools without depending on the state to fill the gaps. Fulop said that cities like his own should not be penalized for funding schools in a way that was legislatively agreed on. However, Sweeney said that the time has come to change those policies.
"You are under adequacy spending because the city of Jersey City is underfunding the school district," Sweeney said. "At some point, local communities need to start stepping up. At some point, the reliance on these things the legislature did—not the formula—need to come out."
Republicans on the panel claimed that Jersey City's funding was unfair to constituents in rural and suburban districts with lower median incomes than Jersey City.
According to state Senator Michael Doherty, the current school funding formula does not take recent  "economic malaise" in communities like Hackettstown into account. Doherty said that in that community the median income sits at $29 thousand per year, a figure significantly lower than the almost $60 thousand median income in Jersey City.
"I am supposed to look my constituents in the eye and say keep sending the money?," Doherty said.
Vice Chair Joe Pennacchio claimed that the current school funding formula is "political" in nature and therefore must be corrected in order to ensure equal opportunity for all children. He cited the fact the Jersey City's neighboring city of Hoboken also receives significant funding from the state as a sign that changes to the school funding formula are necessary.
However, according to Fulop, parallels between Hoboken and Jersey City are misleading as Hoboken is much smaller and has a significantly lower population of low income residents.
"When people say 'Hoboken and Jersey City are doing great'… every town on the waterfront is not exactly the same," Fulop said.
During his testimony, Fulop said that he is willing to look at changes to tax abatements in Jersey City. Fulop also warned that Sweeney's goal of bringing every municipality to 100 percent funding could have a negative ripple effect on the 371 cities that are currently overfunded and create a devastating boost to property taxes in those communities.
Representatives from school boards in Newark, Bayonne and Newton as well as the NAACP and Passaic County Freeholder TJ Best also testified. The special committee also includes state Senator Sam Thompson, State Senator Steven Oroho, state Senator Teresa Ruiz, state Senator Sandra Cunningham and state Senator Paul Sarlo.