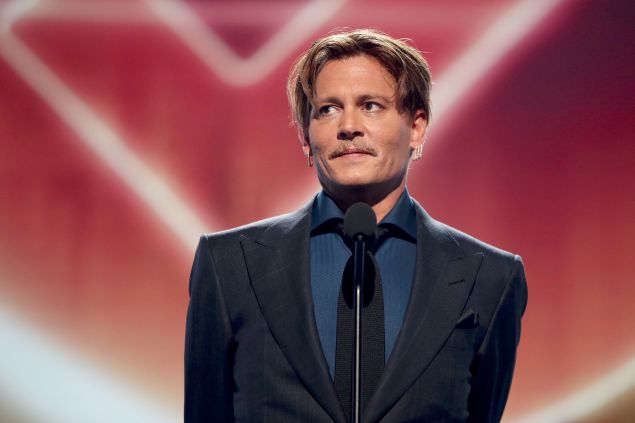 One might think a gate is the best way to keep a home away from the prying eyes of the public, but Johnny Depp is getting a more…creative.
The famed actor reportedly wants to construct his own private compound in Hollywood Hills, which would be complete with an underground tunnel system, according to Us Weekly.
This rumored tunnel system would connect five of his homes in the cul-de-sac area, writes Us, though the tabloid is heavily dependent on a number of "anonymous sources." Still, it wouldn't be the strangest thing we've heard about the Pirates of the Caribbean actor as of late.
Depp is reportedly going through some financial difficulties and he sued his former business managers for over $25 million earlier this year, claiming they "grossly mismanaged his earnings," per the Hollywood Reporter. His former managers responded with a countersuit, which alleges Depp's extravagant lifestyle is to blame for his money woes.
"Extravagant" is an understatement. The business managers allege that Depp spent $75 million on properties around the world, $30,000 a month on fancy wine, $18 million on a yacht, and of course, our personal favorite—that Depp doled out a staggering $3 million to fire late writer Hunter S. Thompson's ashes out of a cannon, over Aspen.
But we can understand why Depp would want some privacy from the tour buses, paparazzi and such, particularly after the uptick in less desirable attention he received last year, amidst his highly publicized and tumultuous divorce from Amber Heard, in which she accused him of domestic abuse. But really, this whole concept sounds like Depp is feeling a little too inspired by his role in Fantastic Beasts and Where to Find Them.
Sadly for Depp, there's something standing in the way of his underground tunnel dreams: the owner of the sixth and final home in the cul-de-sac isn't willing to hand over the keys, despite Depp's considerable monetary offers. Now, what was that about financial difficulties, again?