After Coldplay lead guitarist and co-founder Jonny Buckland bought a second apartment in his Noho building in November 2016, a combination spread seemed imminent.
After all, the sixth-floor unit is adjacent to a two-bedroom, 2.5-bath space that Buckland already owns at 21 Astor Place, which he purchased for $3.4 million in 2008. He's since gotten married and now has two children, so why wouldn't he want some more room?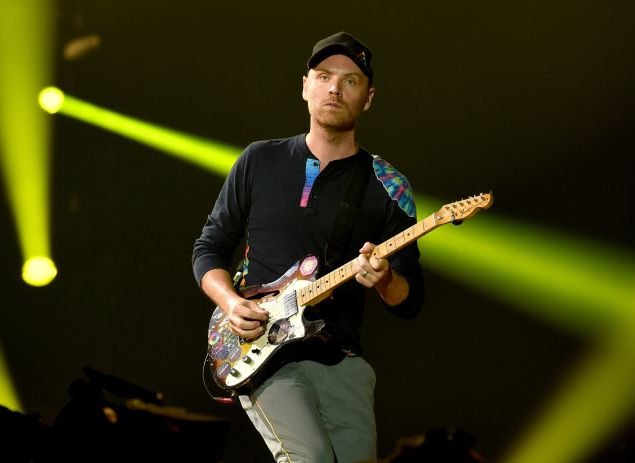 Alas, Buckland is not going forward with any combination plans—at least not for now. His new two-bedroom, 2.5-bath apartment is currently on the rental market, listed for $12,500 per month. The apartment is available for a minimum one-year lease, according to the listing shared by Corcoran brokers Brian Rice and Douglas Albert.
Buckland paid $5.1 million for the unit last year; a considerable amount over the $4.5 million that seller, jewelry designer Charles De Viel Caste, was asking.
Aside from its proximity to Buckland's other apartment, the 2,034-square-foot loft also features 14-foot ceilings, oversized windows and white oak floors. The corner living room has south and east views, and the kitchen is fitted with Viking and Miele appliances.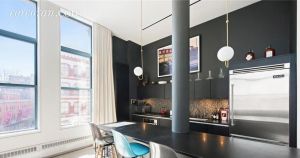 Buckland hasn't made any changes since he bought the place. In fact, the minimal photos from the listing show the apartment with the same exact furnishings from when Buckland first acquired it.
It's a very different route than Buckland and his wife, Chloe, took with their other unit in the building—they completed a massive (and very pretty) renovation on that apartment, which they revealed in a spread for Elle Décor.
A warning to any Coldplay fans thinking of renting the space; don't expect to see Buckland all that much—he and his family primarily reside in London's Belsize Park area.
On the other hand, Coldplay enthusiasts should keep their eyes out for that Tribeca penthouse that Coldplay frontman Chris Martin and ex-wife Gwyneth Paltrow have been trying to consciously uncouple from…it was taken off the market in November, but we think it'll be back soon.