The triplex is over twice the size of Timberlake's Soho Mews penthouse.
Compass
There are two private terraces off the triplex.
Compass
"Atelier-inspired."
Compass
The condo takes up the top three floors of 12 East 13th Street.
Compass
The three-story glass wall...
Compass
A continuation of that glass wall...
12 East 13th Street
The crucial sculptural staircase.
Compass
Quite the view from the bathtub.
Compass
The palatial home includes four bedrooms.
Compass
One of the bedrooms.
Compass
The formal dining room.
Compass
Eat-in kitchen with custom cabinetry and such.
Compass
Fresh off his (tenth!) Grammy win, Justin Timberlake is considering some home upgrades.
Timberlake already owns a 2,598-square-foot penthouse at 311 West Broadway, which he purchased back in 2010, but he reportedly recently toured an enormous triplex atop 12 East 13th Street, according to the New York Post.
Timberlake married Jessica Biel in October 2012, and they welcomed their first child in April 2015, so why not expand their New York digs? Perhaps Timberlake's current Soho apartment is a bit too bachelor pad-esque.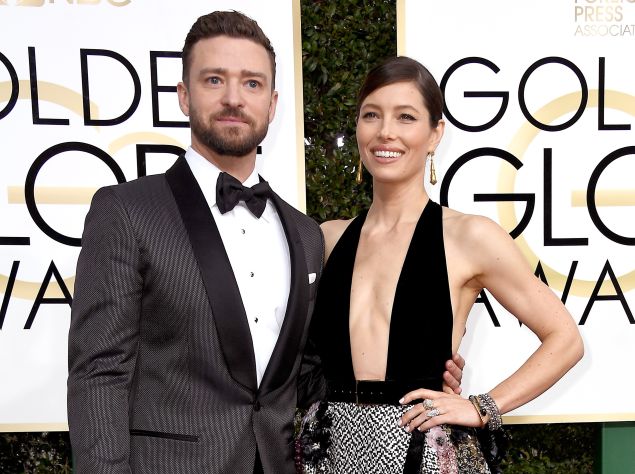 Anyway, there's more than enough room for the family in the Greenwich Village aerie he checked out—the four-bedroom, 4.5-bath home spans 5,704 square feet; more than twice the size of his current apartment.
The "Atelier-inspired" space features a 3-story wall of glass, per the listing shared by Compass brokers Leonard Steinberg, Herve Senequier, Amy Mendizabal and Calli Sarkesh, as well as two private terraces.
An elevator opens directly into the home, and there's a fireplace in the living room, as well as a formal dining room and eat-in kitchen. A sculptural staircase connects the three levels, and there's also an internal elevator for when you're feeling a little lazy (it happens).
The master bedroom includes two walk-in closets and a ridiculously over-the-top marble bathroom with a floating tub, wall of windows, "massive" walk-in shower and a private sauna. And while the $18.5 million asking price might seem steep, it's a relative steal when compared to its past $30.5 million price tag!
Timberlake is nominated for his first ever Academy Award this year, for the song "Can't Stop the Feeling" in the animated film Trolls. No matter the outcome on Sunday, what better way to celebrate a win or ease the pain of a loss than with a luxurious new apartment?