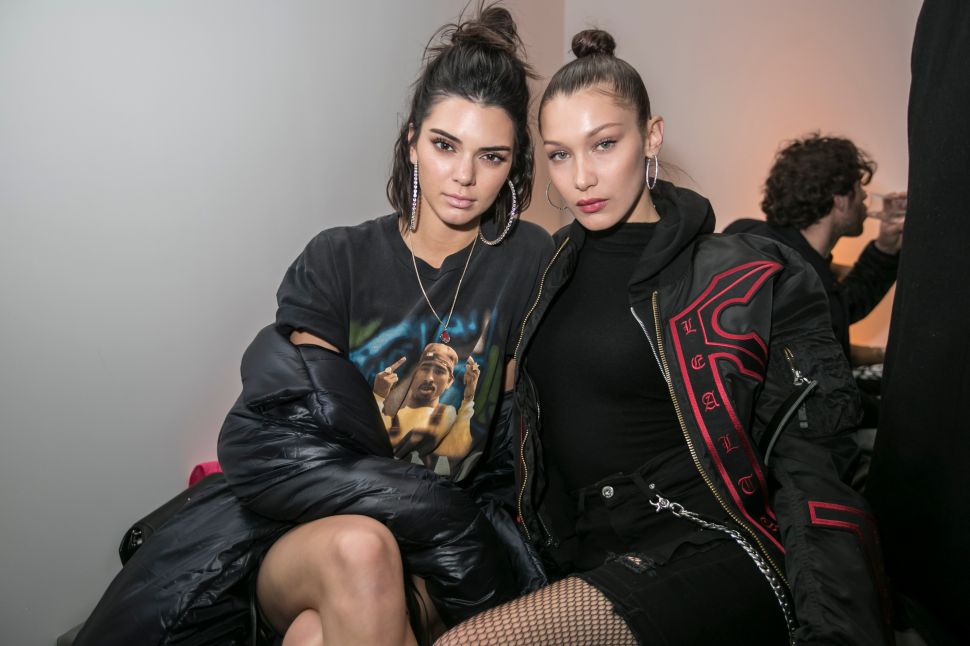 Manhattan's social scene tends to buck the conventional thinking that partying should be reserved for the weekend. Just last week many of us were dancing atop tables on a seemingly regular Tuesday night. However, this past Friday proved to be one chock full of New York Fashion Week festivities beginning at South Street Seaport. It's where Fendi had chosen to create a world full of neon Roman sculptures to launch their digital platform, "F is For…" in collaboration with Boiler Room TV. Inside, guests were met with a free flowing Belvedere Vodka bar, and, bizarrely enough, snacks of parmesan cheese and biscotti wrapped in branded wax paper that went mostly untouched. Hors d'oeuvres notwithstanding, the evening was aimed to capture the next wave of luxury consumers, the elusive millennial, with a crew of "ambassadors" that included Leonetta Fendi, Chloe Wise, Presley Gerber, and Roberto Rossellini and two hours of performances by the likes of 21 Savage, Metroboomin, and Migos, who would appear again later in the evening.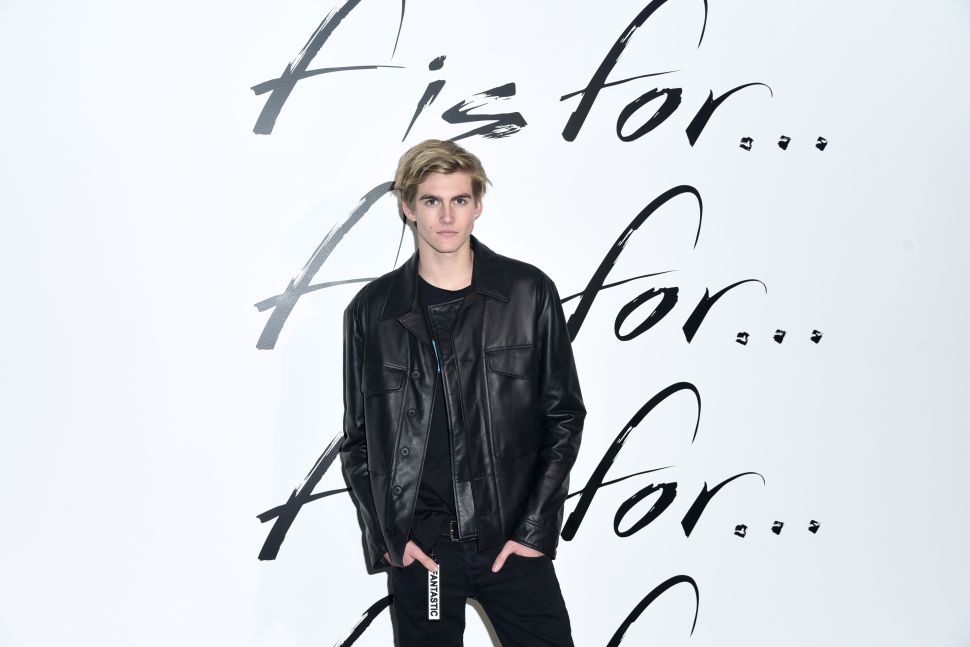 Simultaneously, Raf Simons was celebrating his debut collection for Calvin Klein with an after-party held at the brand's headquarters in the Garment District. It all felt reminiscent of a late night rave one might find in Berlin. The building's exterior shook with bass, and a crowd of hundreds tried their best to rush the door.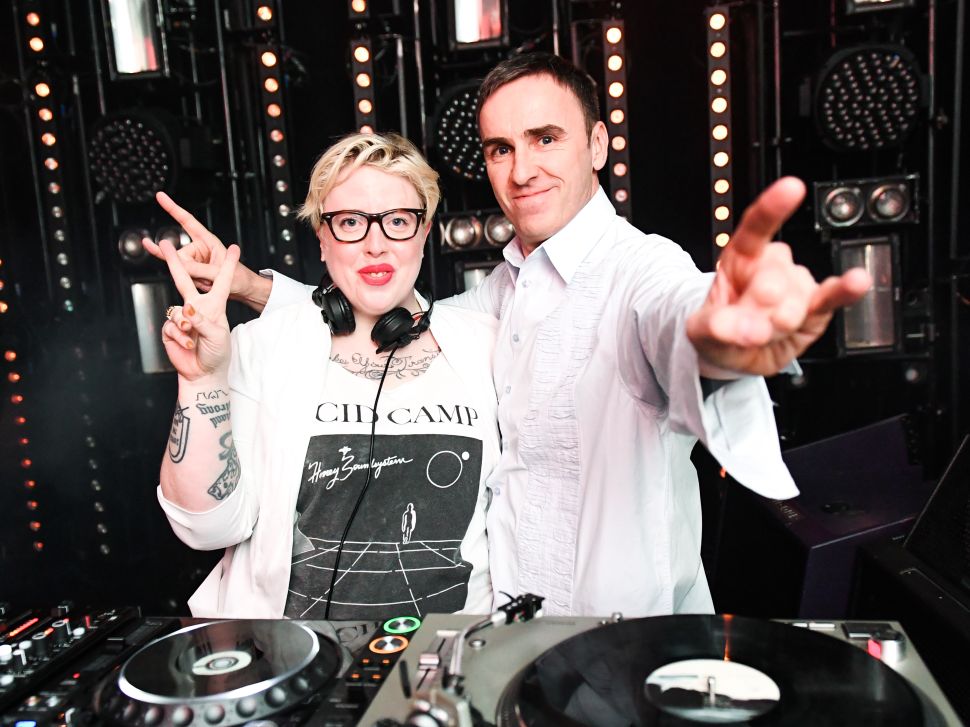 The space seemed to overflow not with Calvin Klein obsessives, but those loyal to Raf. There was Pieter Mulier, Simons' right hand throughout his design career, and artist Sterling Ruby in a light wash denim tracksuit, who announced just a day later via Surface Magazine that he and Simons would be collaborating on the redesign of Calvin Klein's Madison Avenue flagship store. Champagne was the drink of choice, as Kate Bosworth, Ashton Sanders, and Miles McMillan all danced with their respective glasses in hand to beats selected by The Black Madonna. 
It all came to a close at 1Oak, the decade-old hotspot that recently reopened following a year-long renovation. There, the Kardashian-Jenner clique descended upon a single corner banquette. Seemingly stacked on top of each other were Kylie Jenner with boyfriend Tyga, and rapper A$AP Rocky with models Bella Hadid, Joan Smalls, and Hailey Baldwin. In the DJ booth were the "Pizza Boys," a moniker given to Kendall Jenner and her DJing partner Daniel Chetrit, who later ceded their stage to Migos. The rap trio of the moment performed four songs, ending with their chart topping hit "Bad and Boujee" as stacks of cheese pizza arrived around 3 AM to feed the masses.