The Academy Award for Best Original Score isn't usually the most exciting award to keep an eye on during Oscar night. Generally, it's the same names over and over: Marvin Hamlisch, James Horner, Jerry Goldsmith, Ennio Morricone, John Williams, Hans Zimmer, Howard Shore, Danny Elfman, Thomas Newman…
And Newman is indeed back in contention this year for his work on the sci-fi film Passengers. But what he's up against in addition to the unstoppable force that is Justin Hurwitz's lush La La Land soundtrack, and Nicholas Britell's masterful score for Moonlight, is a trio of the foremost names in modern experimental music: Mica Levi, nominated for her dark, haunting score for Jackie, and the team of Volker Bertelmann, otherwise known as Hauschka, and American composer and Kranky recording artist Dustin O'Halloran (half of ambient duo A Winged Victory for the Sullen) for their score for the harrowing true story adaptation Lion.
Both outstanding and accomplished pianists in the classical sense, Bertelmann and O'Halloran compliment one another exquisitely. Their beautifully minimalist music for piano and strings is the perfect backdrop for the story of Saroo Brierley, an Australian businessman of Indian descent who was separated from his mother at 5 years old while visiting the land Down Under, only to be adopted by Australian parents and then 25 years later through Google Earth, reunite with his birth mother.
The Observer recently spoke with Bertelmann and O'Halloran ahead of the Oscars to get their take on what it's like being a part of this giant Hollywood machine.
[youtube https://www.youtube.com/watch?v=0D-gEOMi5_o&w=560&h=315]
Film scores have always been gateways for music fans into classical music or other forms of creative music. How far back do you go with film music, as a listener?
Volker Bertelmann: I was taking piano lessons at the age of 9, and it was more classical training, in a small German village. I mean, I wound up becoming better than the piano teacher, but I couldn't find another one because the village was so small so there was only one teacher. And I was already starting to play in bands, and we were doing a lot of Rolling Stones covers and Beatles songs. All sorts of music, we were inspired.
I bought my first Moog Prodigy synthesizer at the age of 13 from the money that I got for my confirmation in the church. And I remember having a long discussion with the leader of the Christian community in our village about it, because he now thought I was going into the Devil's area with the synthesizer.
But with that band I was in during my teens, I was doing my first music for a German television series when I was 18. They would incorporate songs of ours into the film; it was not necessarily as though I was doing the score. There isn't a lot of connection with me and feature films, but for a long time I've had a very strong connection to music videos and small little short films.
I never saw myself as a composer for a grand feature film, even though I love the music of Ennio Morricone and John Williams. I never actually felt like I could work with an orchestra. It was too far away from my world.
Dustin O'Halloran: I always listened to film music growing up, so for me it's always been in my creative inspiration and influence from Morricone to early John Williams, Nino Rota, Georges Delerue. I've loved film music always. I grew up in the '70s and '80s. The first time I saw Close Encounters of the Third Kind, it was so iconic. That motif.
You realize the power of classical music and film music has really gone hand in hand for so long. Watching 2001: A Space Odyssey, my mom took me to see that when I was a kid, and those pieces of music I was like, "What is that?" And that was a gateway for me into classical music, because all of these classical pieces that Kubrick used.
Yet here you guys are now, on the shortlist for Best Original Score at this year's Academy Awards for Lion. And this year's nominees express perhaps the vastest array of styles to scoring films there might ever have been. How do you feel about the field for the award this year?
Bertelmann: I think it's a milestone, I would say. Johann Johansson and Dustin and me, we are very good friends, and we've toured together with a lot of time sharing the stage and the string quartets. And we had a long conversation about this sitting at the table together at the Golden Globes, discussing about how it's so nice that we're all here together.
I'm in no way against the old way of composing film music and the established film composers, but this year's field opens up a lot of options in that directors are now using music that they really like instead of what the studio chooses for them.
O'Halloran: To have that many first-time nominees, I don't know if that's ever happened, to be honest. Thomas Newman is the only nominee that's been nominated before. And he's been nominated 14 times and has not won an Oscar. And then all of us are first-timers.
I think it's an interesting year. It's cool, because the idea of what film music can be is opening up, which means it's a more extensive and creative art instead of just, "Well, here's an orchestra, you make film music and it's a service." All of us are artists and are coming from different worlds, and I think it's cool. All of the scores are really good and deserve the accolades.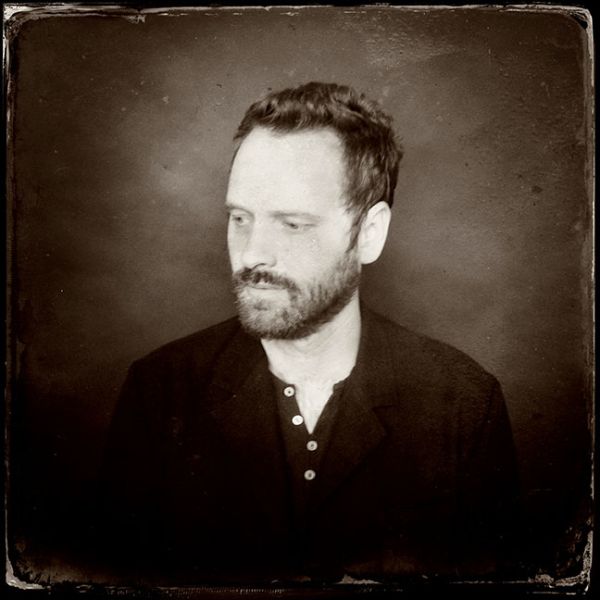 And that's what makes it so interesting for music fans, especially those of us who've heard of you and Dustin and Johann because we are fans of labels like Temporary Residence, Kranky and fat-cat, who've put out our music prior to Lion and Arrival. It's a special moment for modern experimental music to see you all be nominated for Oscars.
Bertelmann: I have the same feeling, especially since I'm not alone in this. There were times in the past when it was only one composer, like Johann, whose been nominated in the past and he was surrounded by a lot of very famous composers. And I think he was feeling like he would have loved to have had a couple of his people around him where he wasn't feeling so alone at that table. Plus, I think in some way the scenes are melting into each other, which is good for us as well.
I would love to do these roundtables with guys like Thomas Newman or Hans Zimmer who have a totally different experience to share. I hope, at some point, we can come together and inspire each other in a way. But that doesn't mean you have to love every composer and every type of music. But at least it would be nice to give each other some inspiration, and that's the hope I hold out for during this whole journey.
O'Halloran: I hope all of these things inspire, and the fact that a lot of younger people who see that Hauschka and I and Mica are working in the underground world and coming up will be an influence for people. I never thought that I would ever be nominated for an Oscar, so it's a big surprise for me. But I think that it's nice to know that if you stick to what you believe in and keep trying to make good music, you could break through and find a way.
[youtube https://www.youtube.com/watch?v=-RNI9o06vqo&w=560&h=315]
What has it been like for you guys, to be inside of this gigantic Hollywood machine from your perspective?
Bertelmann: It's been wild, even though La La Land is taking it all in. [Laughs] We're totally fine with that; I actually really like Justin Hurwitz. He's a really nice, wonderful person and I'm really happy he's winning. But there's a tension when you sit there and it's not about you and the others, it's more like you have a certain feeling, "Oh, maybe this time I can win." But there's a lot of love for La La Land, and it has a very special meaning in America, and especially California, having this film that is in homage to Hollywood and Los Angeles. Even in London they were acknowledging that.
But on the other side, I am very proud that I am a part of this field, because Lion has such a very deep and interesting meaning inside that stands for compassion and finding hope, which for me I'm so happy to share that stuff and that's maybe the great part about it is that I get to share it with friends. We can go to all these events and we're just enjoying being there together, and that for me at the moment is what I really like about it.
And at the same time, it's really nice to meet people who are creatively so active in a way and getting a feel for the whole business. But it's also in a way calming me down, because I feel like I've learned something about the realistic side of things as well, like just how much work goes into the acknowledgment of these movies. There are so many people working to make these films successes, and even then it's not always clear that it will be a success. Just being a part of one of these films gives me the view on all of these things.
O'Halloran: I have to say, it's a pretty special film and it's a pretty amazing group of people who made it. To be in this world and to be experiencing it with this film and with these people who are just so down to earth and put so much passion and work into what they do is a pretty nice way to experience it.
Because at the end of the day, we're proud of the film, and it's not just about the award, it's about getting people to see it and getting it the attention that it deserves. And I think in a lot of ways it's important that films with this kind of message are getting more attention, because it's a film with a message about love and hope and we just kinda need that right now.
[youtube https://www.youtube.com/watch?v=AXGP-8ck2ws&w=560&h=315]
As a dad to a little boy, watching Lion is a bit of a challenge, because it's quite hard to see a small child get put into the situation that Saroo Brierley endured. But it just captivates you once you really focus your attention on the story…
Bertelmann: It's really touching. I have a 4-year-old son and thinking that he will be left somewhere or jump on the wrong train like Saroo, it's a row of coincidences that actually lead to the fact that he's going onto a train which takes him somewhere else. It feels a little bit like how life can actually play out sometimes.
Being at the MoMA at the premiere and seeing the real Saroo while Bill Clinton is watching him talking about his life from the audience. You look at this situation and you're like, "Man, would you ever imagine if you jump on the wrong train at the age of 5 years old and you get attacked by body snatchers and get in so many dangerous situations, find your way out with no harm, find a family that takes care of you, search for your real mother and suddenly you are in a film about your life and sell your story for however much money and live off of that."
[youtube https://www.youtube.com/watch?v=izUy0EIt4lE&w=560&h=315]
To think two out of the five nominees for Best Original Score come from the experimental and avant-garde pop worlds truly shows a kind of promise to the art of composing music for film in a way that hasn't been seen really since the days of Roy Budd and Lalo Schifrin.
Bertelmann: I was at this Hollywood composer roundtable, and I was sitting next to Hans Zimmer. And actually he was so interested and he knew about everyone. He knew about all the young composers and heard of all our names and what we were doing. And that gave me a lot of hope, because I want to be like that as well when I'm old.
I want to be able to accept when new, younger people are coming in and paving new roads, and I'm already know what they are doing and I'm happy to meet them. But that means you have to be fearless and you have to be detached from your ego.
O'Halloran: The idea that you just have to use orchestra, those days are kinda gone. And also, I think that limitations are the mothers of invention. Film budgets are nothing what they used to be in the '80s and '90s.
Now composers are given $20,000 and the studio is like, "O.K., record and produce an entire film score." So you can't go and make an orchestra. But you can find the dynamics of how to make it work, so it's forcing people to be more creative with what they have, and that can definitely be a good thing sometimes.