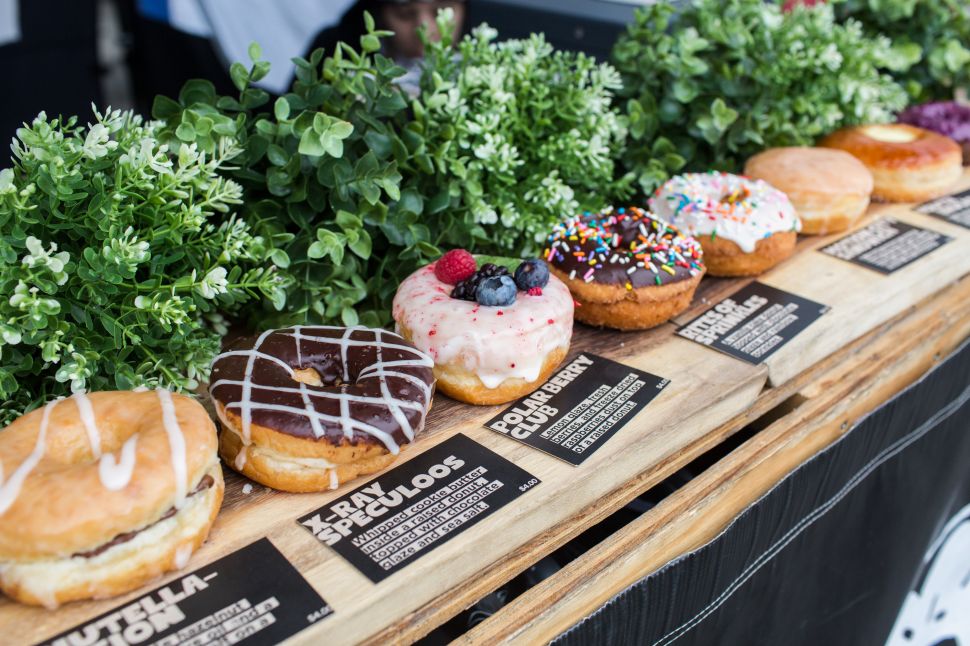 I ate at L.A.'s Smorgasburg, which has been a smashing success since debuting at Row DTLA in June, more than any other place last year. The Sunday outdoor food market kept me coming back for special events like family days and holiday shopping, but the main reason I've been there over and over again is all the new food.
Some of my favorite Smorgasburg vendors, like Rucker's Pie and Guerrilla Tacos, have recently been absent from the market and are now busy working on brick-and-mortar restaurants and other projects. Both the toddlers and adults in my family really hope the incomparable Burritos La Palma returns to Smorgasburg soon with its stunningly good bean-and-cheese burritos, birria nachos and, my favorite, chicharron burritos. (At least I know I can go to its restaurant in El Monte seven days a week.) Good thing there's always been a surplus of delicious new hotness at the market. And, of course, Row DTLA—with a 4,000-car garage that offers two hours of free parking for Smorgasburg—will only get buzzier later this year when chefs Chad Robertson, Elisabeth Prueitt and Chris Bianco open the massive Tartine Manufactory bakery/market/restaurants/almond-milk wonderland/coffee lab with restaurant mogul Bill Chait.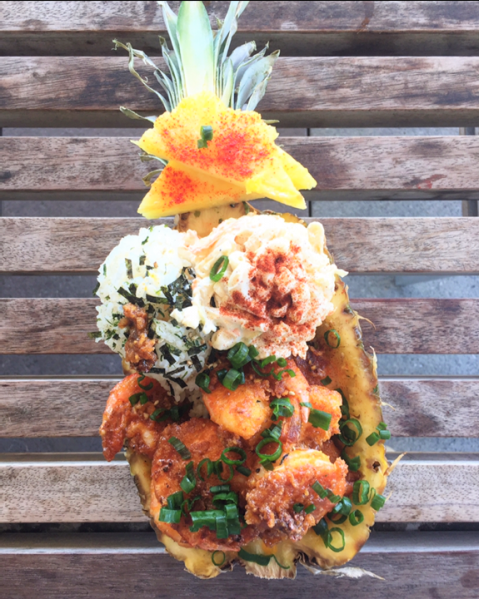 In the meantime, I've recently found myself at Smorgasburg enjoying the messy and fantastic chili cheeseburgers from chefs Roy Choi and Daniel Patterson's Locol truck, the mobile outpost of the revolutionary fast-food chain that opened its first location in Watts last year. Like many others, I've Instagrammed the Hawaiian garlic shrimp from Shrimp Daddy, which was just visited by celebrity chef Graham Elliott. I'm excited about trying the new smoked-oyster pasta at The Jolly Oyster, which has been slinging raw shellfish at Smorgasburg since the start.
Locol, The Jolly Oyster, and Shrimp Daddy will all be part of Smorgasburg's one-day pop-up at the Santa Monica Pier (in the area just east of Pacific Park, behind the carousel) on Saturday, March 11. (Smorgasburg will still take place at Row DTLA the next day.)  So all you Westside beach denizens who haven't gone to Smorgasburg yet because it's inconvenient have no excuse now. Plus, this is the first L.A. Smorgasburg event that's accessible via the Metro Rail, thanks to the new Expo Line Santa Monica extension.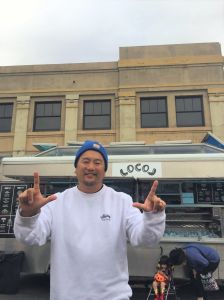 More than three dozen vendors will be at the Santa Monica Smorgasburg, including newcomers like J/10 Chai Co. and Japanese dessert-slinger Chichidango, along with some boutique shopping for those who want more than food. But after all, this is Smorgasburg, so come for the food. Don't be surprised to see long lines on March 11 for the colorful acai bowls at Amazebowls, the slow-roasted pork belly paratha tacos at Goa Taco and treats like the Rites of Sprinkles donuts at Donut Friend. Doesn't all of this sound like a great way to work on your beach body?
If you need another reason why L.A.'s Smorgasburg is better than New York's Smorgasburg, just go for a leisurely stroll on the beach after you're doing gorging. The Santa Monica Smorgasburg will run from 11 a.m. to 5 p.m.., so you can start early and come back a few hours later for another meal.