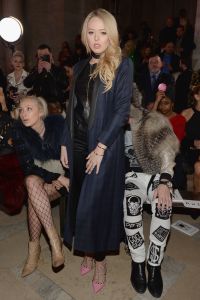 Once again, German designer Philipp Plein showed us all that budgets just don't matter to him. Over 1,000 people gathered at The New York Public Library last night for the debut of Plein's Autumn/Winter 2017 collection, which ultimately unfolded into a rave scene that stretched into the early hours of the morning.
The runway show had all the markings of Plein's usual showmanship. Rapper Nas performed as Madonna, Steven Meisel, and Kylie Jenner sat in the show's front row. Daughter to the President, Tiffany Trump, was also in attendance, bringing along with her a bit of heightened security to the venue.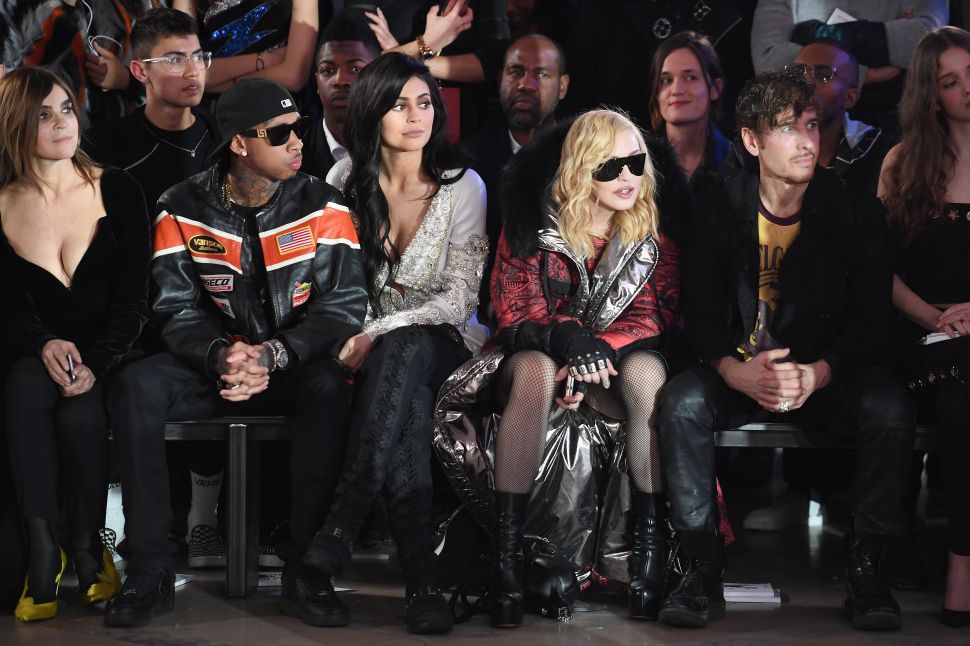 Following the show, VIPs decamped to the building's second floor for a seated dinner that turned out to be more dance party than gourmet meal – in the best way possible. At the center of it all was a hulking disco ball that spun as an opera singer and hula hoop dancer performed their acts, giving way to Plein himself who rallied us to celebrate the fast approaching Valentine's Day. "Everybody grab a girl, a guy, whatever," he said as appetizers were cleared. "In nine minutes we're going to start dancing all together. The countdown is on. If you don't have a girlfriend, find a new girlfriend. If you don't like girls, find a boy."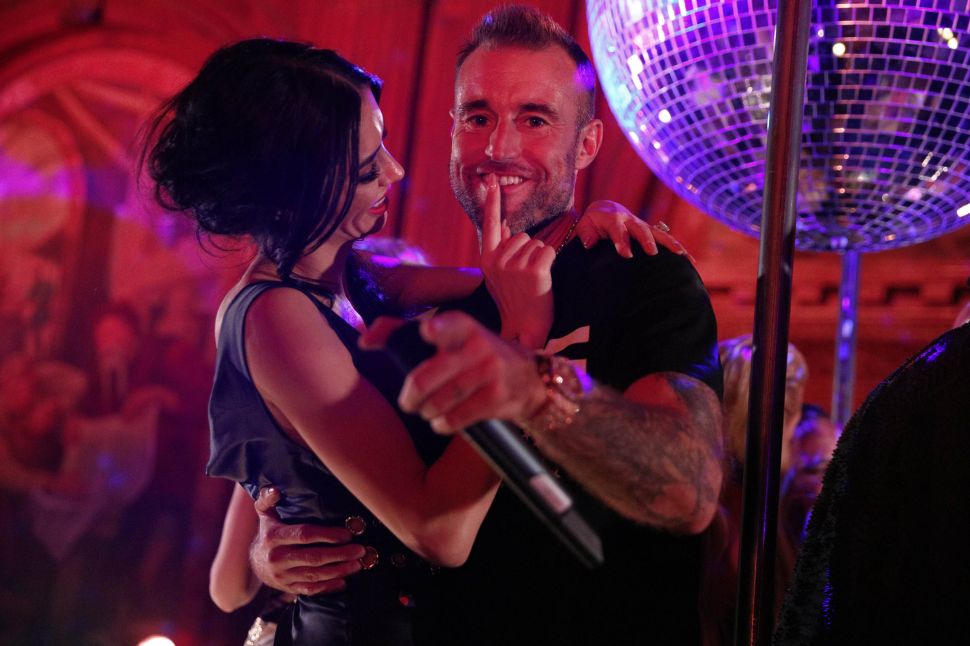 The man got his wish. Like clockwork, Paris Hilton, Sofia Richie, rapper Young Thug, Philipp Plein U.S. CEO Graziano de Boni, and male model Jeremy Meeks, better known as "hot felon" after his dashing mugshot was broadcast across the world, all joined in the tapletop dance party. "Don't worry about breaking the plates," Plein said, swiveling his hips against his girlfriend, Romanian model Andreaa Sasu, as Cipriani porcelain was crushed under pairs of leather studded stilettos. 
At some indeterminate juncture just before 1 AM, it was decided that the diners should join the rest of the guests on the ground floor. There, we were met with even more Plein-approved oddities. Pairs of partygoers cruised around the soaring Astor Hall lobby in bumper cars while servers passed around steak tartare. In the library's red-lit Gottesman Hall, club kids vogued away as a street vendor gave out New York City hotdogs. "This reminds me of Milan, but in the 90s," one fashion veteran yelled to me over the music. "When people had money to blow!"