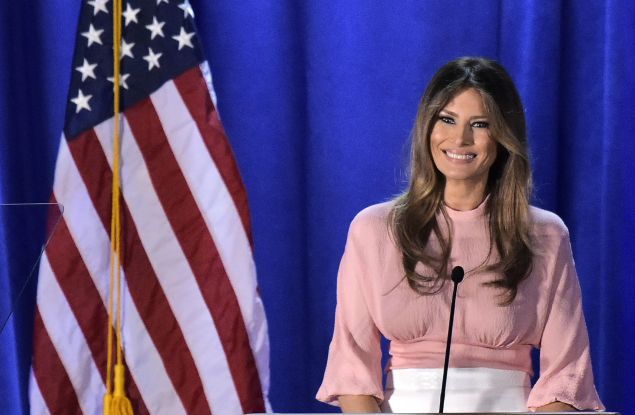 It's taking a little longer than expected, but Melania Trump is preparing for her White House arrival.
She hasn't made the actual move to D.C. just yet (she's staying with her son, Barron, in New York until the end of the school year), but the first lady is making progress. After hiring interior designer Tham Kannalikham, Trump has now hired a chief of staff, Lindsay Reynolds, as well as named Anna Christina Niceta Lloyd as White House Social Secretary.
In a press release on Tuesday, Trump also announced that White House tours will resume on March 7, so interested parties can explore the historic home. We assume that there will be a bit of an interior design revamp by then, in a similar vein to those gold curtains, but there's one aspect of the exterior grounds of 1600 Pennsylvania Avenue that will remain. The first lady announced she will maintain a bit of her predecessor's legacy, in the form of the White House Vegetable Garden, which Michelle Obama established in 2009.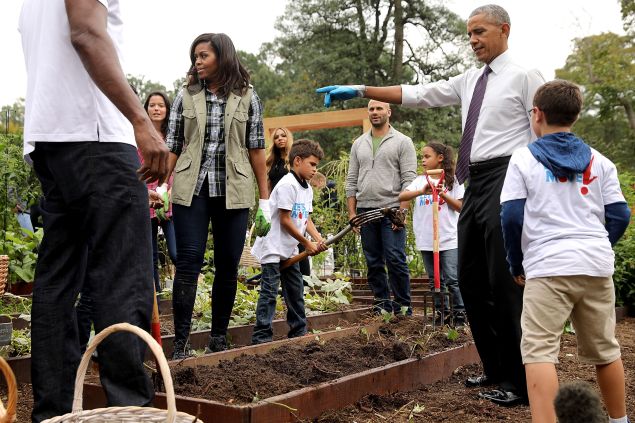 "As a mother and as the First Lady of this country, Mrs. Trump is committed to the preservation and continuation of the White House Gardens, specifically the First Lady's Kitchen Garden and the Rose Garden," Trump's senior advisor, Stephanie Winston Wolkoff, told CNN in a statement, which came shortly after Trump toured the Morikami Museum and Japanese Gardens in Delray Beach with Akie Abie, the wife of the Japanese Prime Minister.
Michelle Obama's vegetable garden is situated on the South Lawn; the former first lady planted it as part of her "Let's Move" initiative, which was focused on lowering childhood obesity rates. Aside from its idyllic charm, the garden is quite practical, too—it produced hundred of pounds of fruits and vegetables each year, which went to supply food for the Obamas, White House guests and also local food kitchens.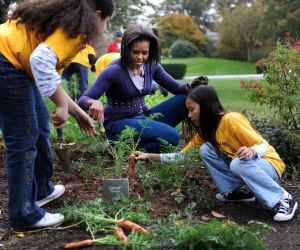 Obama revealed a bigger version of the garden (complete with cement, stone and steel) before she left the White House, and she also secured $2.5 million in private funding for it. But to be honest, we were a little concerned about the future of Obama's garden, given Donald Trump's penchant for fast food and the fact that he stocked the White House pantry with plenty of Lay's potato chips.
All in all, it's nice to know that the Trumps aren't planning on turning Obama's beloved kitchen garden into the putting green that Ann Coulter suggested.