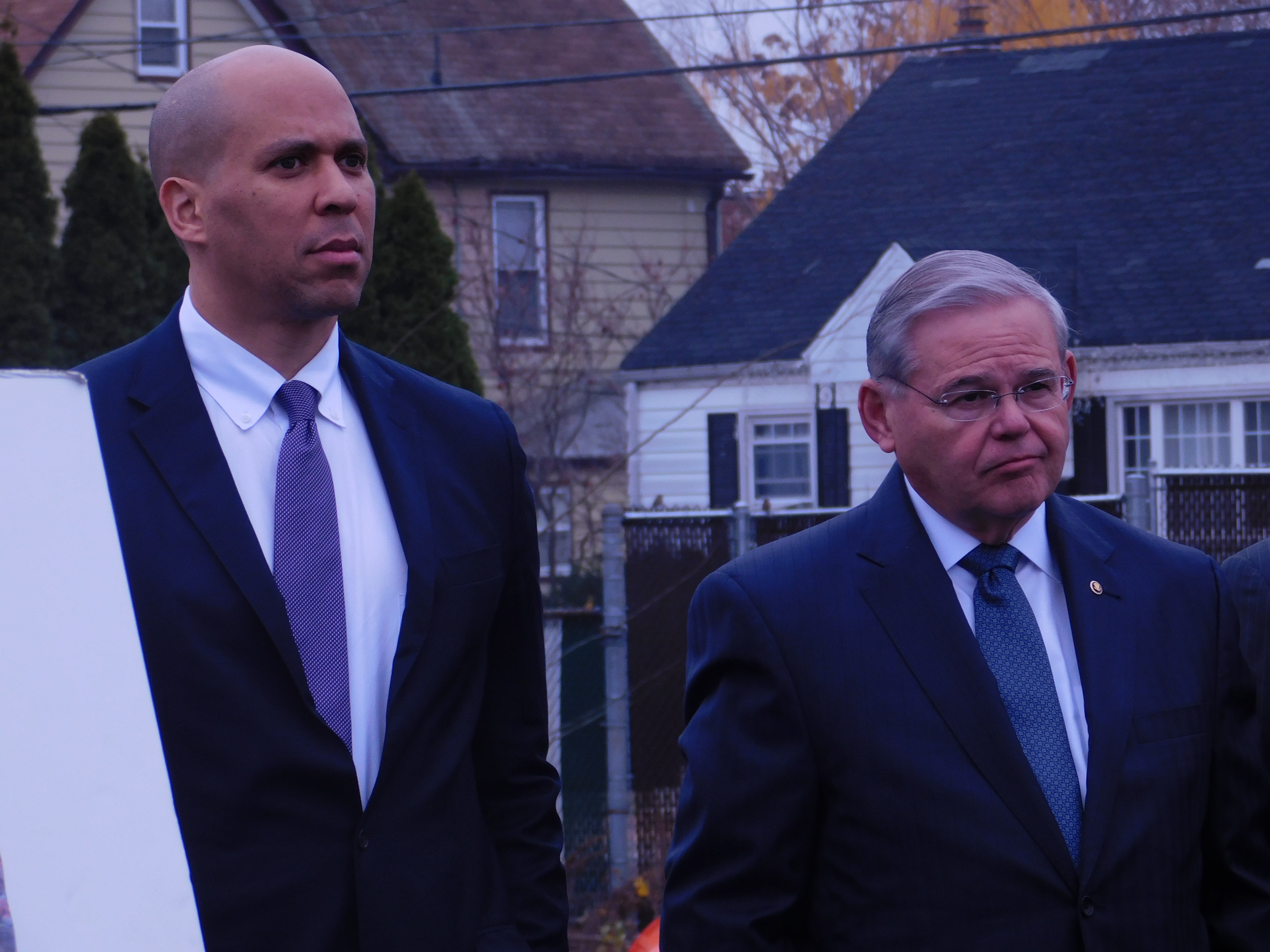 Both of New Jersey's U.S. Senators—Bob Menendez and Cory Booker—were among those who stood on the floor of the U.S. Senate to oppose the nomination of Betsy DeVos for Education Secretary. On Tuesday afternoon, however, DeVos' nomination was confirmed in the first instance of a vice president casting a tie-breaking vote for a cabinet nomination.
All Democrats in the Senate and two Republicans voted against DeVos' confirmation. According to Menendez, her confirmation is an example of "Republicans putting partisanship above our children."
"By voting against Mrs. DeVos, I put students first," Menendez said in a statement following DeVos' confirmation. "We should not entrust the future of our children to someone who has never participated in our public education system in any capacity—either as a student, parent, administrator, or educator—and has worked to undermine it. Mrs. DeVos failed to demonstrate even a basic understanding of critical concepts like growth vs. proficiency or vital federal legislation like the Individuals with Disabilities Education Act (IDEA), and her only education policies have expressly sought to pull funding away from our public schools. On the contrary, we should be increasing our investment in the next generation by guaranteeing that a free, high-quality education is the birthright of every American."
Like Menendez, Booker spoke on the floor of the Senate to air concerns with the now-confirmed Secretary of Education. His 45 minutes on the floor focused on his uncertainty that DeVos would ensure a strong Office for Civil Rights, a part of the Department of Education that's mission is to "ensure equal access to education and to promote educational excellence through vigorous enforcement of civil rights."
"I believe we need to have an aggressive Office for Civil Rights," Booker said. "There are many violations that go on of federal law when it comes to our children with disabilities. There is tremendous evidence that this type of abuse still goes on in our country and their needs to be an ultimate authority that can investigate this abuse and hold those people accountable who are the abusers."
While Menendez was opposed to DeVos' nomination, the senator said he plans to work with her "to help New Jersey's students, parents and educators." Menendez said he plans to fight for federal funding for New Jersey's schools, work on making college more affordable and work to implement the Every Student Succeeds Act, a law signed by President Obama in 2016 reauthorizing a national commitment to equal educational opportunity for all students.
DeVos was nominated by President Donald Trump for her cabinet position. Confirmation hearings for other positions are still to come. According to Menendez, he will also vote 'No' on the nomination of Jeff Sessions for Attorney General.