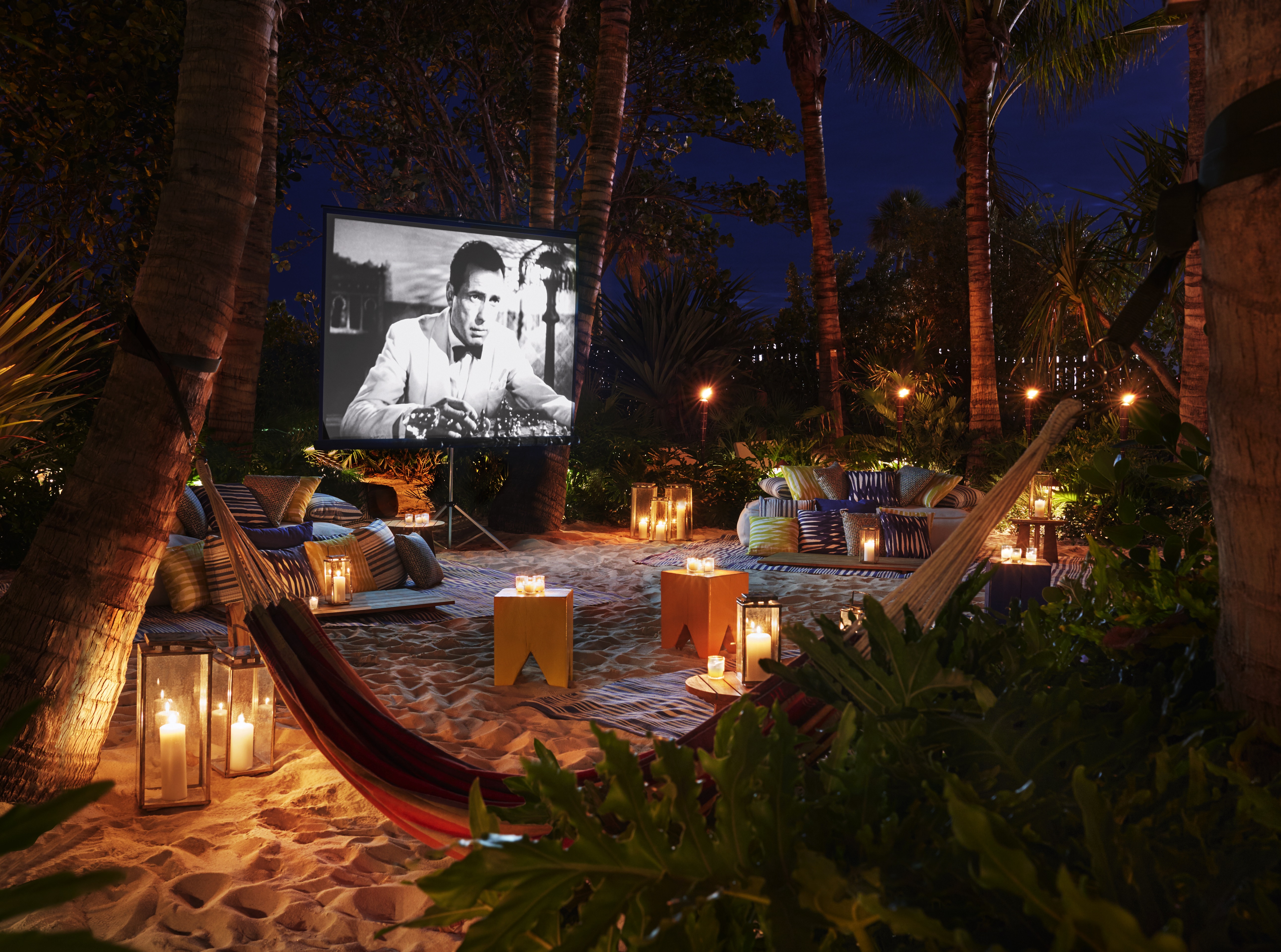 Even if you've never visited an EDITION hotel, you've seen their Instagram-worthy accouterments. At their Miami location, underground nightclub The Basement boasts neon signage over the bowling alley asking, "What if this is all real?" and proclaiming, "I had too much to dream last night" over a skating rink where young women in spandex dresses try their best impressions of Bambi. Every Victoria's Secret Angel and lifestyle blogger seems to have snapped a photo beneath the neon lights last year.
A weekend stay at The Miami Beach EDITION isn't exclusively about acquiring likes on social media—although there are still plenty of opportunities, including unbelievable beachside views. They're now offering a private wellness moment, not meant for social media consumption. The founders of New York cool girl favorite Yoga For Bad People can be found in your hotel room, via free, on-demand video classes, which are available at all Edition properties. They're also hosting wellness retreats for people who want a healthy dose of fun with their fresh coconut water (stamped with the EDITION logo, of course).
If you happen to be the type of traveler who uses time off to start drinking before noon and consume copious amounts of fried foods that are otherwise be strictly verboten (guilty), it's more than likely you've never committed to a wellness weekend. Luckily, the EDITION allows you to work out without actually having to leave your hotel room. The Yoga For Bad People classes come in practical increments of 25 and 40 minute classes, along with a guided Savasanna if you're feeling like your laziest self (no judgement).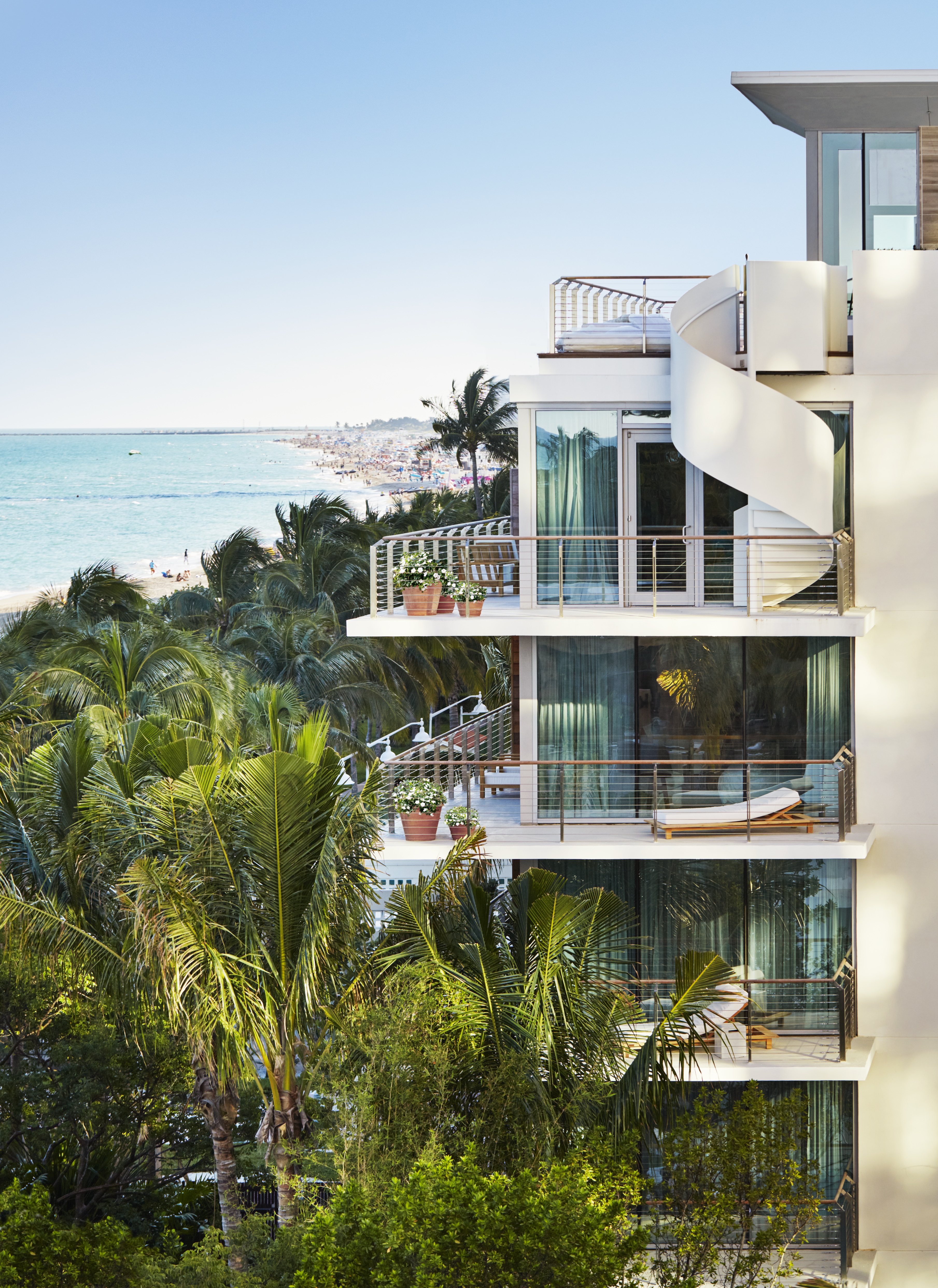 While I'm not the type to try fitness apps in New York, where there's a yoga studio literally next door to me, on vacation a quick flow in the hotel room is ideal—especially after a few hours on a plane, and a few hours in an Uber. The YFBP videos are easy to follow along with, no matter what kind of experience you have, which is entirely on purpose.
YFBP, founded by Heather Lilleston and Katelin Sisson, hosts low-key classes and holistic retreats. In the three different videos, the founders walk guests through a vinyasa easy enough for newcomers, but familiar enough that regular yogis won't get bored. While you might not find the energy to venture to an actual yoga class on vacation, especially when you could be ordering cocktails directly to your cabana, even the laziest traveler is able to dial down to room service for a complimentary yoga mat.
Lilleston and Sisson want to make sure people know their retreats leave time for bad behavior and aren't all about green juice and calorie counting. There is plenty of time for nightclub appearances, Mezcal and bowling. Their retreats aren't exclusively for the type of devoted expert yogi you find in the front row; even folks who have never stepped foot on a mat can follow YFBP's poses.
"The pace is both true to how we teach and also considerate to the fact that people taking these classes truly need to be able to follow along without always looking up at the screen and having tons of prior experience," Lilleston said about the videos. And it's true. Whether you've been doing inversions forever or just started attempting Crow, the class is not just doable, it's engaging. "The pace and sequencing is also designed to leave the practitioner feeling balanced at the end of either one of the two classes," Lilleston explained.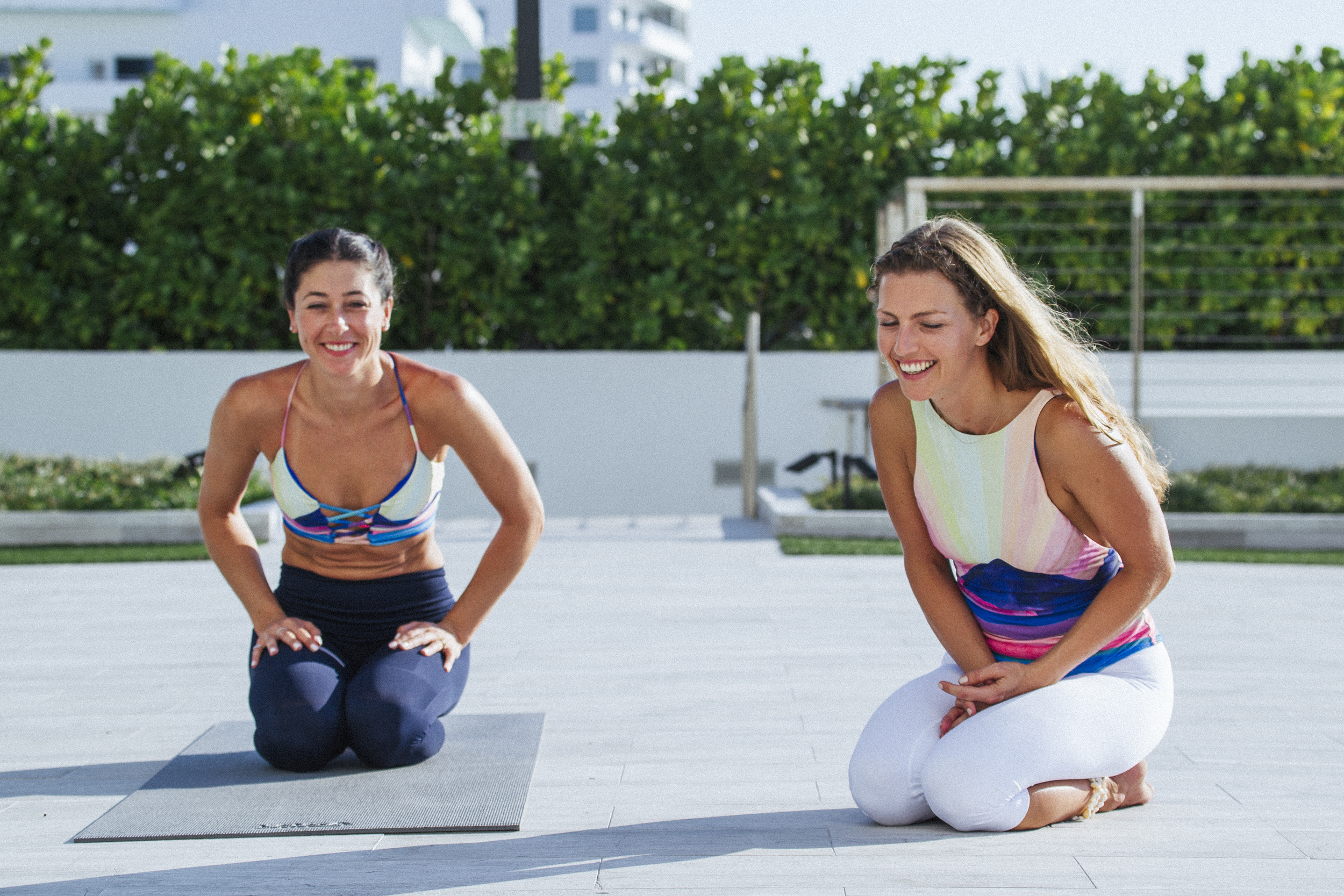 The YFBP collaboration began after they hosted their first retreat in Miami and found The Basement left plenty of room to be bad. "With all the different restaurants and the pool, beach, spa and The Basement you really don't need to leave the EDITION during the course of the weekend. We were surprised by this, but never once felt that anything was missing," Lilleston said.
"Of course, we can't always be there, so we thought, why not add in the classes as just another reason to never leave. You can have your cake and eat it, too!" Lilleston proclaimed. And at the EDITION, you literally can have your cake—just have room service bring up a slice when they drop off your yoga mat.