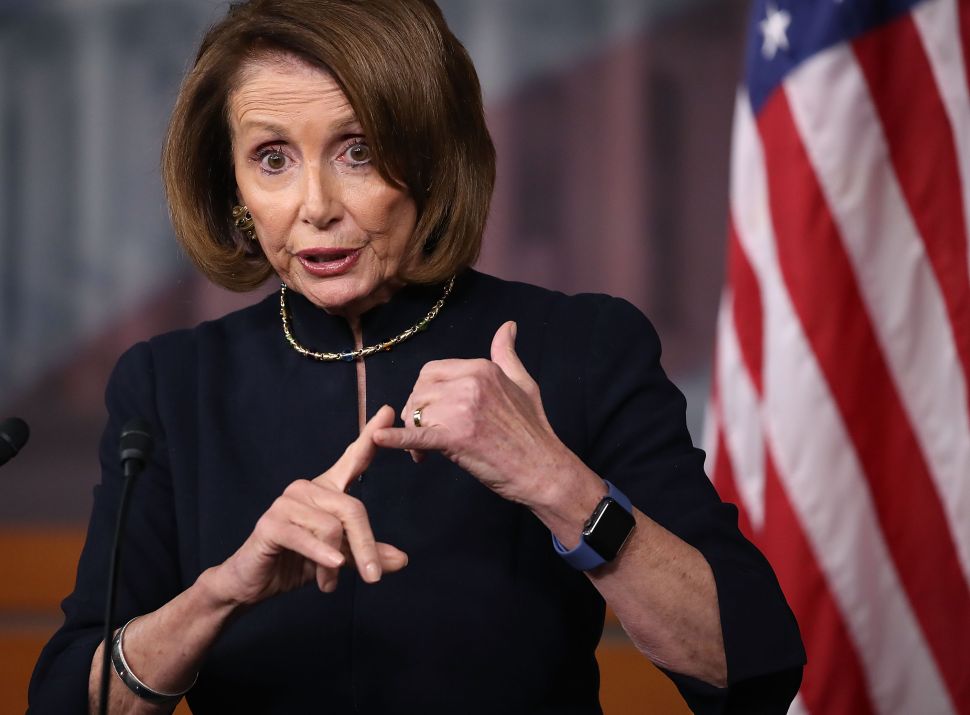 Democratic "resistance" toward Donald Trump is used more often to resist push for changes and reforms from the Bernie Sanders progressive wing of the Democratic Party than it is against Trump.
"The radical nature of this government is radicalizing Democrats, and that's going to pose a real challenge to the Democratic Party, which is to draw on the energy and the activism and the passion that is out there, but not let it turn us into what we despised about the tea party," Congressman Adam Schiff said in a meeting with The Los Angeles Times. Schiff failed to elaborate on what he deems dangerous and despicable about the progressive wing of the Democratic Party. Nor did he acknowledge the reality facing Democrats in that successful opposition to Trump won't come from the party's center—who failed to defeat him in the general election—but from its younger, populist base. This tone-deaf rhetoric from Democratic Party leaders, who would rather protect the status quo even if it means continuing to lose than cede any political power or privilege to progressives, is becoming the ethos of the Democratic Party.
On January 31, CNN held a town hall with House Minority Leader Nancy Pelosi to address how Democrats are resisting Donald Trump. However, nothing is more anti-resistance than watching one of the wealthiest, out-of-touch members of Congress condescend voters.
When asked by a Yemeni refugee about what the Democratic Party can do to help her family, Pelosi blamed the entire crisis in Yemen on Trump. In reality, the crisis was caused by Saudi Arabian intervention, which was supplied with massive amounts of weapons exported by the Obama administration. "Your family is suffering because our president is reckless…and his administration is incompetent," Pelosi said. "How and why they did this is because they're grand illusionists. Every time they have a problem with something, they create another problem." With this response, Pelosi shows that she either doesn't know about the subject or she is just on autopilot to blame everything on the Republicans.
Pelosi repeated this condescending elitism to a millennial who asked her how the Democratic Party intends to court the growing number of millennials who are taking a more progressive view of the economy, which Sen. Bernie Sanders championed during his presidential campaign. The college student received the kind of answer about wealth and income inequality that one would expect from a member of Congress whose net worth is estimated at over $100 million.
"I wonder if there's anywhere you feel the Democrats could move farther left to a more populist message the way the alt-right has sort of captured this populist strain on the right wing, if you think we could make a more stark contrast to right-wing economics?" the student asked.
Pelosi laughed and responded, "Well I thank you for your question, but I have to say we're capitalists—that's just the way it is." Pelosi gave a similarly tone-deaf response in a December 2016 interview, claiming, "I don't think people want a new direction," in regards to making meaningful changes to the Democratic Party.
Pelosi elaborated on her response to the college student with an awkward economics lesson. She explained that corporate CEOs began making more money than their workers, thereby broadening income and wealth inequality. Despite grasping this explanation of income and wealth inequality, Pelosi somehow feels that the political status quo, which has only increased inequality, will somehow render a solution to the problem that it caused.
Pelosi's solution is maintaining the "capitalist safety net," with things like unemployment benefits, failing to acknowledge the gig economy or the fact that some corporations keep their employees under 30 hours a week, making them ineligible to receive these benefits.
She then went on to argue that fixing wealth inequality is as simple as changing wealthy people's minds about having to be wealthy. "We have to change the thinking of people," she said. "The free market is a place that can do good things." Pelosi didn't cite expanding welfare programs, increasing job opportunities, or repatriating the billions of dollars in taxes that corporations and wealthy individuals evade by using loopholes or tax havens abroad. Pelosi instead made the elitist argument that millionaires and billionaires can somehow be coerced to be compassionate and more philanthropic.
Oxfam recently reported that eight billionaires have as much wealth as the world's 3.6 billion poorest people, 50 percent of the global population. Many of those billionaires listed, Warren Buffett, Bill Gates, Jeff Bezos, Mark Zuckerberg and Carlos Slim actively and/or financially supported Hillary Clinton's candidacy. The current Democratic Party represents the billionaire and millionaire donors, not the working and middle class. However, Pelosi doesn't see that as a problem. Her excuse for resisting change is that if Democrats held power in all the branches of government, then they could enact legislation to make the perpetuators of wealth inequality compassionate enough to share their wealth with the masses.
This is the problem with the Democratic Party; they don't see corporate and financial power as something that needs to be challenged, but something that must be partnered with to get anything done. This neo-liberal mode of thinking is what has made the Democratic Party grossly disconnected with voters. Given it's leadership is still obsessed with working on behalf of the elitist status quo, this disconnect is unlikely to change anytime soon.