There is a new aesthetic circulating the streets of New York. It's modern and approachable, pared down and practical. It's a fur coat offset by Nike sneakers. It's baby blue denim and a crisp cotton button down. It's easy dressing that harkens back to the 1990's, when fashion was minimalist and easy. When style meant a perfect black pant and a cozy cashmere sweater. When women longed for simple silhouettes that were feminine, not saccharin andfelt good to wear against the body. Cleverly, Raf Simons re-visited this feeling for his first Calvin Klein runway show on Friday, yet a few burgeoning brands were already rediscovering and redefining what it means. No longer is it about the busy, head-to-toe looks of yesterday's fashion stars, instead these niche designers are creating buzz through clean lines and luxe fabrics. Check out our list below:
Brand: Khaite
Backstory: Khaite is the one-year-old brainchild of Catherine Holstein, a designer previously best known for an eponymous label of dresses and blouses. Khaite is one of the brands backed by Vanessa Traina, daughter of Danielle Steel and owner of The Line, a luxury boutique in Soho that focuses on high-end, often minimalist fashion, body and home.
MO: High-waist denim that creates legs for days, cashmere bodysuits and sweaters, silk camisoles, sheaths and clean cotton button-downs all in hues of white, cream, beige and black. It's feminine dressing set against a masculine silhouette.
Who's Wearing It: Britt Marling, Lily Aldridge and Emily Blunt have been spotted in the collection, as has Ms. Traina herself, whose boutique also houses a shoe collaboration between Khaite and Manolo Blahnik.
Brand: Brock Collection
Backstory: Led by husband and wife team Laura Vassar and Kristopher Brock, this dress-heavy ready-to-wear label launched in 2013 and has since become a cool girl closet staple. The pair met at Parson's The New School for Fashion Design, where they both studied design. Mr. Brock went on to become one of New York's hottest tailors and patternmakers, while Vassar apprenticed under Olivier Theyskens at Theory and styled celebrities. Brock won the 2016 CFDA/Vogue Fashion Fund prize for its ability to reinterpret women's clothing through elegant draping, construction and exceptional tailoring using fabrics from the finest mills in Italy and France.
MO: Straight leg denim in Japanese selvedge, off-the-shoulder tops in pure cotton whites. Boucle sweaters, shirtdresses and sleeveless slips. Velvet maxi gowns and casual loafers.
Who's Wearing It: Karlie Kloss, Margot Robbie, Emma Stone
Brand: Charles Youssef
Backstory: Another Parsons alum, Mr. Youssef first showed his collection at 2010 London Fashion Week after graduating with a Master's in Womenswear at Central Saint Martins College. Soon the line caught the eye of one Lade Gaga, who purchased the collection for her concert tour. Mr. Youseff went onto to hold positions at Calvin Klein, Gareth Pugh and Ralph Lauren before launching his eponymous label in 2014.
MO: Mr. Youssef has described himself as a cross between the minimalism of Mr. Klein and Narciso Rodriguez with a splice of boldness he honed at Gareth Pugh. Think architectural shapes, geometric prints. Pastel dresses with angular cut sleeves, white off-the-shoulder variations, shirtdresses with belts and straps. "We're contributing a unique voice that very visually striking, you can see this in our signature geometric detailing, origami folding, luxurious fabrics, and perfected fit," Mr. Youseff said. "Women are bombarded with so much product that when they come to new designers like me, they are really looking for emotional, novel, exciting pieces.  I'd like to think that I'm bringing emotion back to the industry."
At his Spring 2017 showing, he presented virtual reality goggles for guests to view the stage amidst different video vignettes.
Who Wear It: Lady Gaga, Eva Chen, actress Kathryn Hahn, blogger Lainy Hedaya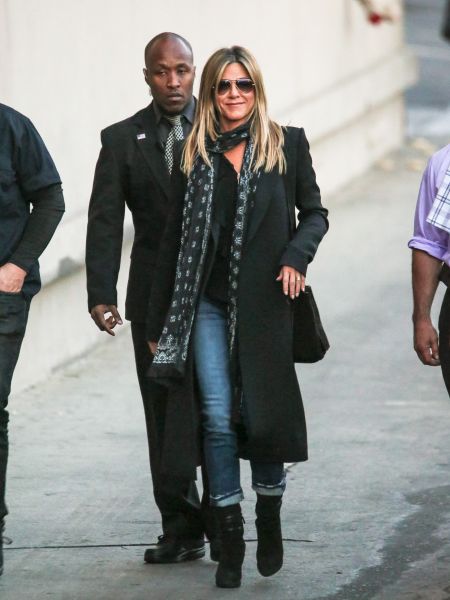 Brand: Protagonist
Backstory: Australian designer Georgia Lazzaro sits at the helm of this minimalist brand that's also under Ms. Traina's umbrella. Before taking the reins, Ms. Lazzaro honed her chops under Francisco Costa at Calvin Klein, where she learned the dramatic effects of workmanship and perfectly tailored clothing. She approached her role with the intent of softening the collections up and adding masculine classics into feminine silhouettes.
MO: Pure lines, cutting-edge precision and top quality materials create staples such as the perfect black wide-leg trousers, satin bomber jackets, silk slipdresses, simple pencil skirts and crisp white boatneck tops. It's a dose of minimalist heaven in the form of satin tank camisoles, high-neck cashmere sweaters and extended sleeve bodysuits. "Protagonist is very authentic and true to itself," said Lisa Aiken, retail fashion director at Net-A-Porter. "Nothing feels forced, and each season is a natural evolution, which women appreciate and allows for them to stay loyal to the brand. It really delivers what a minimalist woman seeks each season by subtly reinterpreting classic items with a fresh twist."
Who Wears It: Emily Weiss of Glossier, Man Repeller's Leandra Medine, Thandie Newton, Susan Sarandon, Jennifer Aniston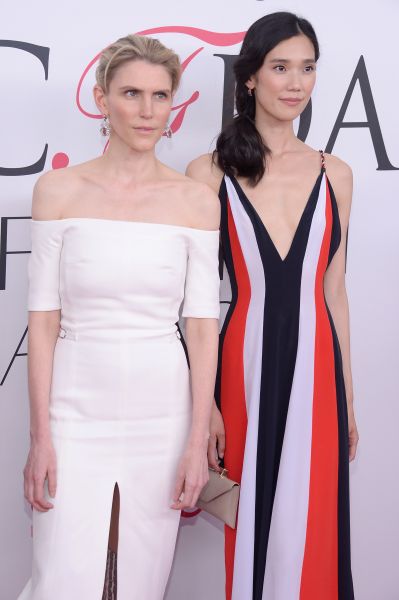 Brand: Gabriela Hearst
Backstory: Ms. Hearst comes from a long line of Uruguayan ranchers. When she created the label, she fused her idyllic country childhood with modern New York life. The result, a straightforward collection infused with elements such as equestrian stirrups on pants, hand-painted leather heels and impeccably crafted scarves, sweaters and lace dresses. She's also one of the few designers who can muster up excitement for an "It" bag these days. Her Nina pouch has a months-long waitlist.
MO: Silk georgette v-neck gowns, wool day dresses in blacks and taupes, reversible trench coats, shearling patchwork vests, sumptuous cashmere fringe wraps and sturdy leather handmade accessories. "Gabriela's pieces have a wonderfully easy 'wardrobe' appeal while still feeling like a special fashion piece, which is not an easy balance to achieve," said Ms. Aiken. "The design DNA is perfectly complemented with the incredible quality of the fabrics and beautiful details."