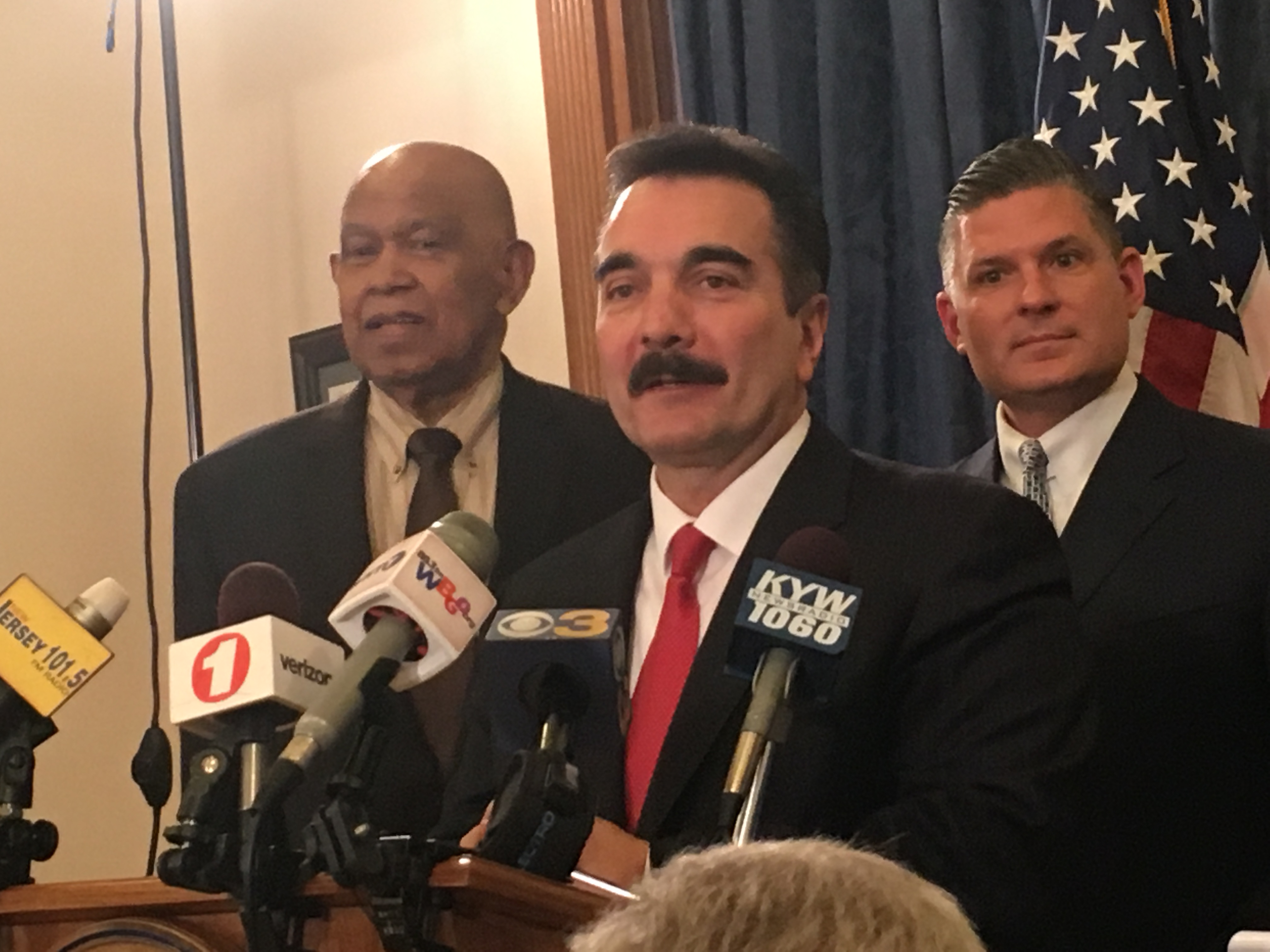 TRENTON – Immediately following New Jersey Governor Chris Christie's fiscal year 2018 budget address, Assembly Democratic leadership expressed frustration with the content of Christie's message. The address, they said, created more questions than it provided answers.
According to Assembly Speaker Vincent Prieto, it was the Republican governor's proposal to shift revenue from the New Jersey Lottery to funding the pension system that, in particular, left Democrats scratching their heads. Prieto said that such a shift has the potential to create funding shortfalls for public programs that already receive lottery revenue. Currently, the lottery funds programs for veterans, higher education aid and disability services, among other programs.
"This is the first I hear about it," Prieto said of the lottery proposal. "I see it a little bit as smoke and mirrors to try and lower the [pension] payment."
During his budget address, Christie also called out the existing school funding plan—SFRA—for creating inequities among New Jersey's schoolchildren. In his speech, the governor told the legislature they would have 100 days to work with him on a new school funding formula. While Prieto said the assembly is happy to work with Christie, he said that he and the governor differ fundamentally regarding their beliefs on SFRA.
"The basis and the skeleton we should be using is SFRA," Prieto said, noting that while some tweaks are necessary, the plan is constitutional. "He says the formula is broken. I disagree. I don't think that the Senate President [Steve Sweeney] has said that either."
Prieto said that Christie's 100 day play might be realistic is SFRA is changed, not if a new proposal is enacted. Currently, Christie is advocating for what he calls the "Fairness Formula" that would equalize funding between all students regardless of need. According to Prieto, he sees the 100 day ultimatum as a challenge, not a threat, from the lame duck governor.
"I didn't take it as a threat. He challenged us," Prieto said. "I take that challenge."
According to Assembly Budget Chairman Gary Schaer, Christie's budget leaves many things uncertain. He noted a lack of clarity regarding Christie's proposal to establish a permanent fund to be funded by Horizon Blue Cross Blue Shield of New Jersey aimed at helping with drug treatment plans. Schaer said the plan was "unclear."
Assemblyman Jerry Green also expressed concerns about where the money was going to come from for Christie's plan to boost addiction recovery efforts and other issues. He called this year's budget proposal "depressing."
"He has laid out so much without telling us where this money is going to come from," Green said. "At this point next year we are going to foot the bill."
According to Prieto, the assembly looks forward to working out the budget with the governor. Like Christie, the speaker said he is willing to compromise and find clarity on the lingering questions brought up by the budget address.