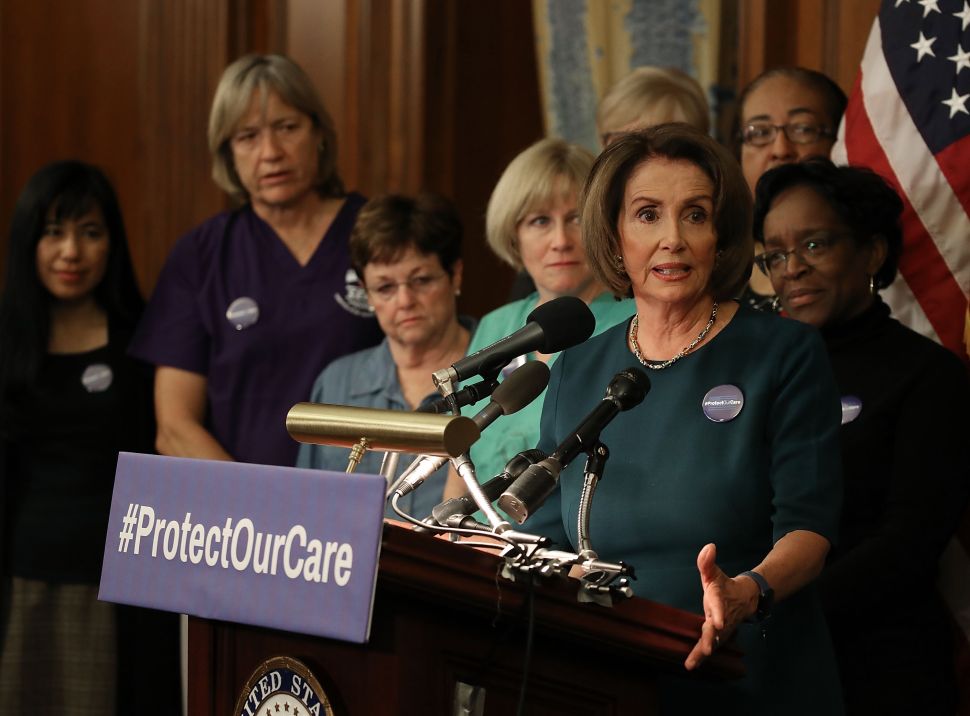 Obamacare has always been too political—not surprising given that politicians conceived it and are now battling each other over its potential repeal. Yet down in the medical trenches of the doctor's office, where the unaffordable Affordable Care Act actually lives, patients and their doctors must muscle through the regulations, costs, restrictions and limitations to reach a proper treatment or even cure. On top of these difficulties is the unrealistic expectation that Obamacare provides customers with fully-paid healthcare.
I have treated sore throats and even discovered cancerous polyps for patients with Obamacare policies, only to find on several occasions that my usual specialist referrals have dropped out because they couldn't deal with the narrow networks and the limited choices. My smart, young patients have complained bitterly that their rising premiums are being used to cover someone else's colonoscopy or mammogram under Obamacare's Essential Benefits Package, and they don't think it's fair. They also don't believe they should be charged a tax for refusing to have coverage at all when there is no catastrophic option available.
Even those who may benefit directly from Obamacare are often hamstrung by it. One patient initially refused an essential breast biopsy because, though her screening mammogram was covered without a deductible, diagnosing the mass it uncovered wasn't. You can imagine how anxious she was when she found that she not only needed the biopsy but also had to pay thousands out of pocket to get it.
But it isn't the money as much as the culture of expectation that's the real problem. I've found chlamydia in a young woman because screening for an STD is covered without a deductible or copay (though not for her boyfriend). However, both initially claimed that they couldn't afford the antibiotic to treat it—because their deductible wasn't met—until they realized how dangerous the untreated condition was to their health. Keep in mind that a 10-day course of a generic version of this antibiotic is only $20—less than the price of two drinks at most bars.
These parts of Obamacare need to be replaced, but others should be kept. It seems to me that the Republicans in Congress have the basis of a workable plan, but they need to reach a quick consensus to avoid political fallout as much as possible. The perception that there are disparate views could keep change from occurring.
As a practicing physician who deals with Obamacare every day, here is what I would suggest:
REMOVE:
Individual Mandate
Essential Benefits Package
High deductibles on all policies
Narrow networks of physicians and services
KEEP:
Medicaid expansion preserved but changed to block grants to states to be managed based on team efficiency models currently working well in Indiana and Ohio
Cover all with pre-existing conditions but change to state administered government subsidized high risk pools
Children can stay on their parent's policies until the age of 26
All can keep their current plan for two years while parts of Obamacare are repealed and replaced
ADD:
Insurance can be transferred across state lines to increase competition and bring down premiums
Price transparency to increase competition and choice
Catastrophic low cost policies which cover emergency care, hospitalizations and public health needs such as vaccines
Deductibles can be variable based on service and policy and out-of-network physician coverage can be added
Tax deductible Health Savings Accounts which can roll over from one year to the next, one family member and generation to the next, and can cover elective medical costs
Expand government-run public clinics (HHS) for those who still lack insurance
Negotiate drug prices for Medicaid (which already has state-negotiated formularies) and Medicare
Medical malpractice reform targeting frivolous lawsuits
As with automobile insurance, everyone should have a basic policy that essentially protects them and the public from any untimely health concerns including contagious disease. Insurance should be regulated to keep them from denying essential coverage (one major carrier just tried to deny my patient coverage for an emergency hospitalization for a sudden seizure because they said a brain tumor wasn't found). But more comprehensive plans should be elective and can be tailored to a person's tolerance of risk as well as ability to pay and underlying health problems.
Unfortunately, Obamacare is now a deeply rooted part of the entitlement culture in the U.S., where expectations exceed what health care providers can realistically deliver. The tentacles need to be eradicated along with the head of the beast before it's too late.
Marc Siegel MD is a professor of medicine and medical director of Doctor Radio at NYU Langone Medical Center. He is a Fox News Medical Correspondent.