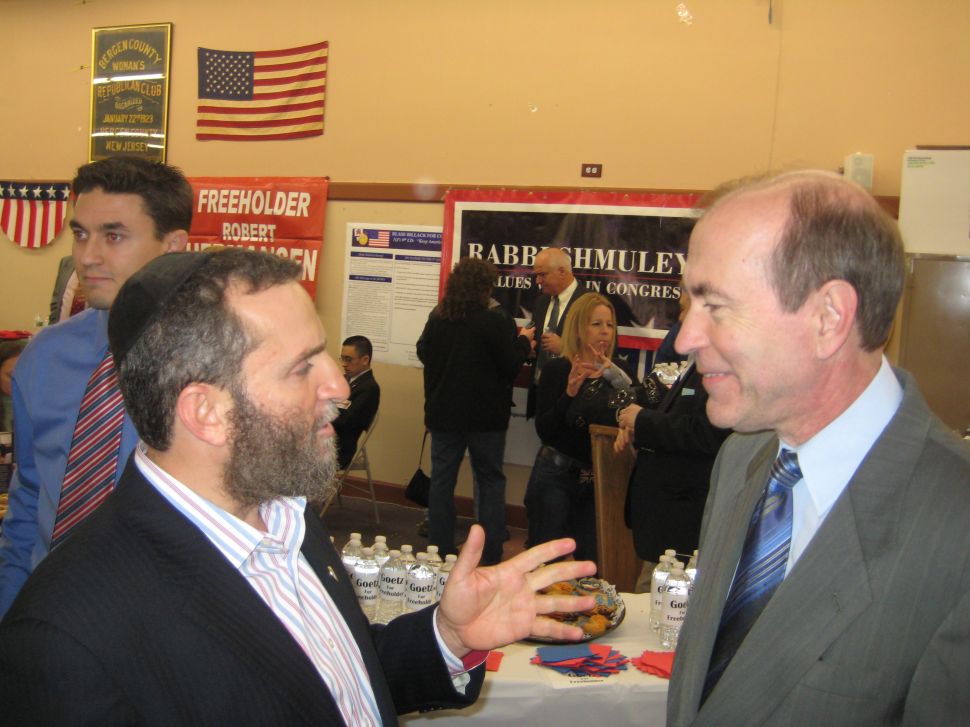 Republican Congressman Scott Garrett built a reputation in Congress for extreme frugality. Yet he exited Congress cutting checks on his way out, feeding conjecture about the conservative stalwart's next move.
Garrett, who lost his bid for re-election to an eighth term in Congress last November, ended his campaign with $89,866 cash-on-hand and no debt, according to reports filed with the Federal Election Commission last week.  During his final two weeks in Congress, the Garrett campaign cut $500 checks to the re-election campaigns of Assemblywoman Holly Shepisi and Assemblymen Robert Auth and Erik Peterson, and $100 to Assemblyman Parker Space.
Shepisi, Auth and Space are all potential candidates to challenge U.S. Rep. Josh Gottheimer (D-Wyckoff) in 2018. Gottheimer, 41, is the first-time candidate who defeated Garrett in one of the most expensive and nastiest races in New Jersey history. Garrett, by the way, has not excluded the possibility that he will run again.
Cutting checks to fellow Republican candidates is a reliable way to stay in the good graces of the party faithful, but stroking for $100 might cross the line from "fiscal conservative" to "cheap son of a gun."
Meanwhile,  Gottheimer spent $4.7 million to unseat Garrett in a Republican-leaning district in 2016 and finished the year with a debt of $91,028 and cash-on-hand of $79,085, according to his Federal Election Commission report.  He's already declared his candidacy for re-election to a second term, though his December 21, 2016 statement of candidacy is a legal formality required so that he can raise money.
Gottheimer, a former Clinton aide, is likely to top the House Republican target list in 2018, and will need to raise about $7,000 every day between now and November 6, 2018, just to stay on track to raise what he did last year.