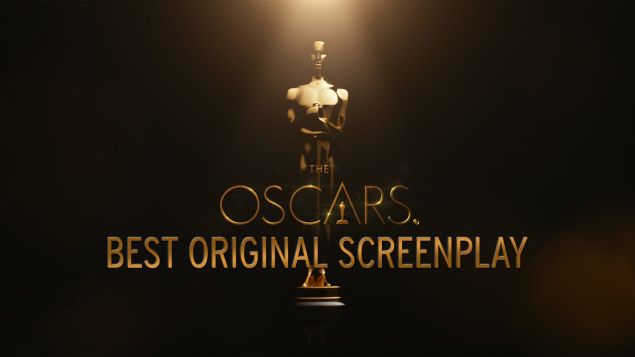 Damien Chazelle's Hollywood Golden Age facsimile La La Land is likely to take home most of the major awards at the 89th Academy Awards. The category where it is least likely to pick up an Oscar is in Best Original Screenplay, where Kenneth Lonergan's rollercoaster of a melodrama Manchester by the Sea is an obvious frontrunner. It is also in this category where two of the best films of the year, gone unrecognized by the Academy in every other sense, are brought into the spotlight.
Both 20th Century Women and The Lobster are up for awards in this category and, while on polar-opposite ends of the spectrum, are two of the most engaging films of 2016. Scratch that, they are two of the best.
An autobiographical film, 20th Century Women is Mike Mills' follow up to Beginners (suspiciously also only nominated for one Oscar, though it was Christopher Plummer's one-of-a-kind performance for which he won). A period piece with modern values, 20th Century Women is the story of women trying to raise a boy in 1979. Mills has written lovable women for Annette Bening, Greta Gerwig and Elle Fanning to bring to life. The idiosyncrasies of a man raised on second-wave feminism are heartily on display in this vibrant vision of the last light of the 1970s. The story is not afraid to poke fun at its hyper-feminist world, but in turn questions the meaning of both womanhood and manhood. The result is a deeply empathetic film that, by not taking itself too seriously, will leave you stunned.
Yorgos Lanthimos' The Lobster is unmatched offbeat science fiction. Colin Farrell registers at a hotel where residents 45 days to find a partner, or they will be transformed into an animal of their choosing. He considers the lobster. What follows is half absurdist dark comedy and half twisted, beautiful love story. Yes, the screenplay itself is exceptional, but the performances, costuming and direction all build an unforgettable world, which in of itself deserves an award. Perhaps that's what Best Picture should accentuate.
In recent years of predictable Best Picture picks and "Oscars So White," Best Original Screenplay has been picking up the slack that Picture and Director have left behind. Last year only two Best Picture nominees were considered in this category, with Spotlight taking the cake, and eating it too by winning the big award of the night.
Best Original Screenplay is a category that has historically allowed some of the most critically praised directors, who are oft neglected come awards season, to flourish. You may have heard of Quentin Tarantino, the Coen Brothers and Wes Anderson. Anderson in particular has picked up nominations for his past two films, with the nomination for Moonrise Kingdom—arguably the finest film of its yea—the only accolade it was considered for at the 2012 ceremony.
Since the dawn of this decade, numerous fantastic screenplays have snuck their way onto this list, including Dan Gilroy's Nightcrawler (2014), Alex Garland's debut Ex Machina (2015) and the 2011 comedy hit Bridesmaids, a film that would never be close to consideration for Best Picture.
Foreign directors often get recognition in their respective category (Best Director), but foreign language films are rarely up for Best Picture. In the past five years A Separation and Amour received screenplay nods in back to back years and have proved to be some of the most enduring films from their respective ceremonies.
Only three animated features have ever been nominated for Best Picture. Beauty and the Beast being the first in 1991, followed by a nearly 20 year long wait for Up (2009) and Toy Story 3 the following year (which is, arguably, one of the best animated films ever made). The latter two seemed to take advantage of the recent rule change, allowing up to 10 nominees in the Best Picture category, yet after its initial inception the Academy seems to have forgotten the reason for its implementation. Two more Pixar masterpieces, Inside Out (2014) and The Incredibles (2004), received Original Screenplay nods, which were well deserved. Considering there is no category for voice acting, animated movies rarely get their due, which is not to say two screenplay nominations in the past 10 years is justice, but it's better than nothing.
There are many diversity issues with the Academy Awards, the least important of which has to do with genre and style. Still, you look at the outliers in this category, and they stand out as the best films of the year.
Even La La Land, problematic and heartless as it may be, is loaded with creative vision. Sure, the technical categories, namely Production Design, are where the visual aspects of Chazelle's world will pop, but those all come from an idea. The script is the origin point, especially in movies as vibrant as La La Land and 20th Century Women. In this category, we can shove the droves of biopics to the side and focus on something even more commendable than imitation: imagination.
Screenwriting in the modern age of Hollywood is a fundamentally overlooked talent. A film is a human body. The script sets up the skeleton for a movie, and regardless of how functional every other part of the body is, without a skeleton it'll always be a useless blob.