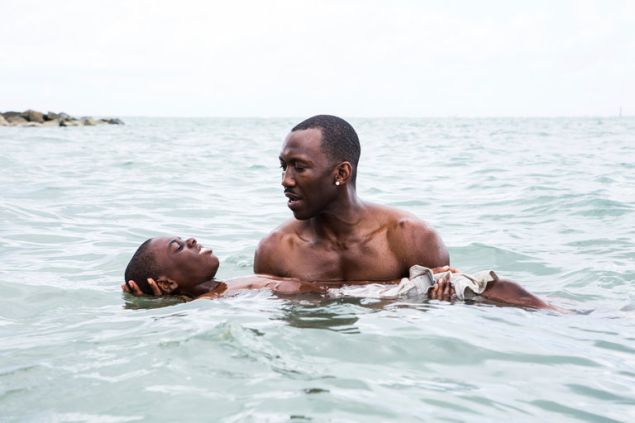 In a recent, passionate Los Angeles Times article pegged to Oscar, esteemed critic Justin Chang stepped up where so many American critics have slogged before and hailed Moonlight as the movie that "DESERVES to win" the Academy Award. He was so adamant, he said it twice, like an algebra teacher underscoring what would appear on the SAT to her texting, vaping students. The pull-quote was: "Moonlight reminds us that the pursuit of truth and beauty in art . . . will always have an inescapable and intrinsically political dimension."
And we need to be reminded twice why? Love ya, Mr. Chang, but educated Asian male that you are, you, too, are expressing your bias as a rarefied reviewer citing the influences of "world-cinema titans like Claire Denis, Hou Hsiao-hsien and especially Wong Kar-wai."  You're an outsider to the Academy party. I'm okay with that if you are, it's just that the Oscars are less about that "truth and beauty" thing. Otherwise, Julieta, Loving and Elle would be nominated among the best films of any language.
A big pile of media and industry bias colors the pre-awards handicapping as we ramp up to the Oscars broadcast live this Sunday night on ABC at 7 PM ET. And, in the spirit of let she who has no sin get the first swing at the piñata, I'd like to say that at this point, no film deserves to win the Oscar because what makes a film best to you, doesn't to me and certainly not to the 6000-strong members of the Academy. To understand the concept of deserving we'd have to have a unified concept of what makes a film Oscar-worthy, and not in the most craven, bloated, sentimental sense (cue Titanic).
We've turned that Best Picture into a national obsession, an honorific that completely ignores the industry's workhorses such as Rogue One: A Star Wars Story or Finding Dory or Captain America: Civil War. At least in football, as the Super Bowl proved, the best team wins, heralded to victory by millions of advertising dollars that will in no way trickle down to anonymous, inner-city, black gay ex-cons like Moonlight's quiet hero Chiron.
Chang is playing a more eloquent version of the awards parlor game: will win versus deserves to win. In essence it's my bias is better (more educated, more politically correct, more esthetically wise, more insider, simply mine) than your bias. In that spirit, without the higher purpose of defending the truth and beauty, I'm blasting my bias – white, female, feminist, opinionated, Bernie Mama, Jewish, Rumanian immigrant, straight (except for that night on MDA at Berkeley):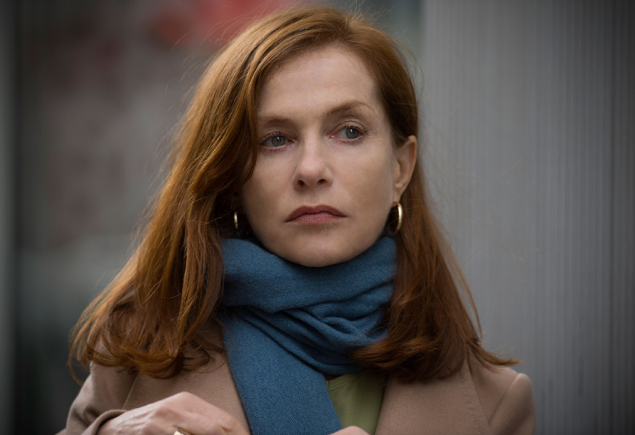 Isabelle Huppert deserves to win Best Actress. She, or at least her character, Michele LeBlanc, in Elle, is the only actress nominated that would know how to respond when President Trump grabs her pussy without her consent. Pussy grabs back Additionally, the actress (whose age her handlers begged me to conceal) plays a sexually active and attractive woman past menopause. She has not donned the burka simply because she can no longer appear on the cover of Sports Illustrated. This speaks to me as a woman over 50.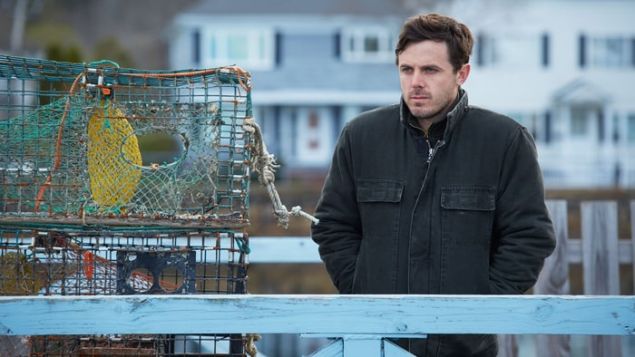 Casey Affleck deserves to win Best Actor. I am not out on a limb here – he's likely to win for Manchester by the Sea unless Denzel Washington usurps Affleck for Fences. Neck and neck, baby! But Affleck is dogged by scandal – Fatty Arbuckle syndrome – relating to bad behavior in a faux-mockumentary project, I'm Still Here, with Oscar-winning whack-job Joaquin Phoenix about Hollywood boys behaving badly. This raises the question: do I need to read court records to judge the quality of a man's performance? Perhaps I do. (Shout out to Birth of a Nation's Nate Parker, who will be watching this year's ceremony in his formal pajamas.) And, yet, I spent last night watching Holocaust drama The Pianist, directed by convicted statutory rapist on the lam and Oscar-winner Roman Polanski – and didn't once in the face of genocide factor in Polanski's sexually abusive past.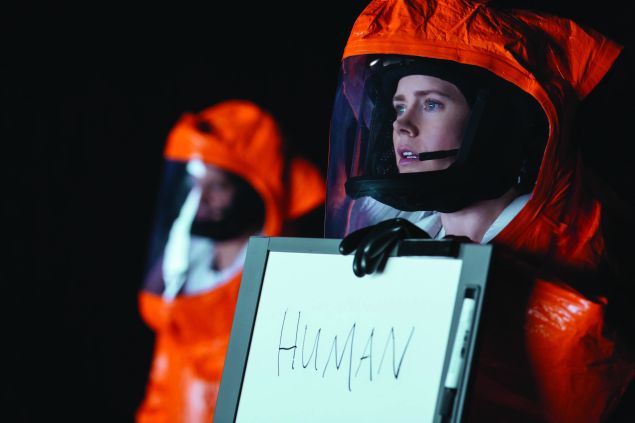 Arrival deserves more attention as a bridesmaid in the Best Pic race: What did the movie's star Amy Adams do in a past life to bring her so close to the Oscar time after time (including the brilliant Nocturnal Animals), and then let her down? Sure, Oscar rarely recognizes sci-fi but this is a female-driven film about a linguist and mother who gently, persistently discovers how to communicate with freaky creatures from outer-space – using a white board! She ultimately comes to see back and forth in time, makes a decision at great personal risk to save the world in a spirit of empathy and reciprocity, and survives to witness the grave personal consequences of a decision with universal impact. Wow, girl, talk about empowerment! I totally wept – and the depth of emotion surprised me because that wasn't the buzz about the film that reached me.
13th deserves to win Best Nonfiction Film: Damn it – not a single Best Director nominee is female – not Donner or Blixen, Chazelle or Jenkins. Don't hate the Academy – hate the green-lighters who won't hire women in the spirit of Our Gang's "He-Man Women Hater's Club." We weren't just making this bias thing up — recommended reading. So, even though 13th is standalone brilliant, timely, informative, shows both Trump and Hilary in questionable light, and features feminist heart-throb Van Jones as a talking head, the real reason to vote here is so that one female director can get recognition. And that woman is the talented and articulate activist artist Ava Du Vernay. Amen.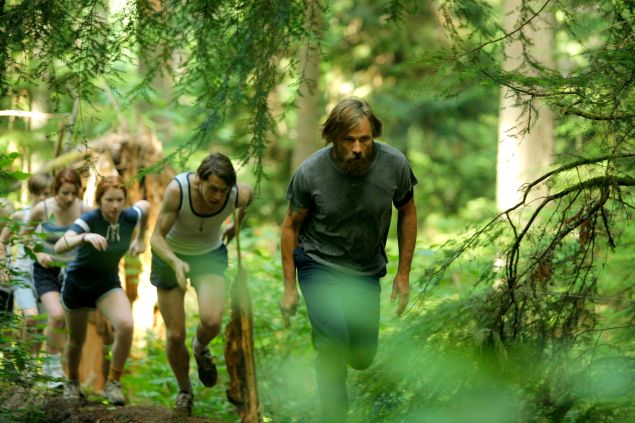 The movie that makes ME cry the most deserves to win: Every year, as I watch films, something I've been doing with or without payment since my parents took me to the 1962 Oscar-winning saga How the West Was Won, I search for those that gut me, knock me sideways and, very occasionally, make me weep. And, so, if that were the case, I'd have to go with a movie that didn't even get nominated for Best Picture, Captain Fantastic. And here is where my personal bias comes into play. Yes, as patriarch Ben, the drama stars Oscar nominee Viggo Mortensen, an actor known for his deep research, and his ability to disappear into the characters he plays while discovering truth (if not always beauty) at the nexus of intellect and emotion, head and heart. It's an added bonus that he does full frontal, which didn't make me cry or even blush (I've seen David Cronenberg's brutally brilliant Eastern Promises). But Ben's valiant attempt to raise his brood of brainy iconoclastic children outside the mainstream while navigating the twin shoals of grief and familial mental illness touched me deeply. These are my buttons – parenting, emotional honesty and how that differs from objective truth, deep love in a time of shallow texts.
And, so, on the aisle in an arthouse in my native San Diego seated beside my own mother, I wept like a bereft baboon, sloppily, for my dead father, mother-in-law and father-in-law. I cried, identifying with the hard and noble work that is parenting – and how, no matter what, we fail as often as we succeed. My mother, in her wisdom, criticized the ending as we crunched through abandoned popcorn. Oblivious to my emotions, she somehow missed the fact that I was so moved that rather than argue I, the professional critic, simply agreed. Was this a sign that I had finally learned grace in our mother-daughter dance having become less a daughter than a mother myself? Or was it simply the selfish desire to hold on to that moment of cinematic intoxication that's so rare at the Cineplex?
Movies have the power to change us, and allow us to change how we view the world. Look close and we gain empathy, even if that isn't the only point of watching films. When parsing who deserves the Best Picture or what, in fact, is overrated, we reveal ourselves and expose our biases – do we need to be the smartest person in the room, must we command the respect of our peers, and can we fight against injustice by our demands for inclusion?
We engage in the themes of the movies and discuss Hollywood's shortcomings because, as Americans, we're invested in these images that we dispatch around the world. As a woman, I want them to reflect and refract who I am. Yet that doesn't keep me from embracing the male-driven Captain Fantastic. The value of these ridiculous races for the golden statuette is that it keeps Hollywood creating movies that aspire to win, and it flushes out our deepest feelings for the movies that seduce us.