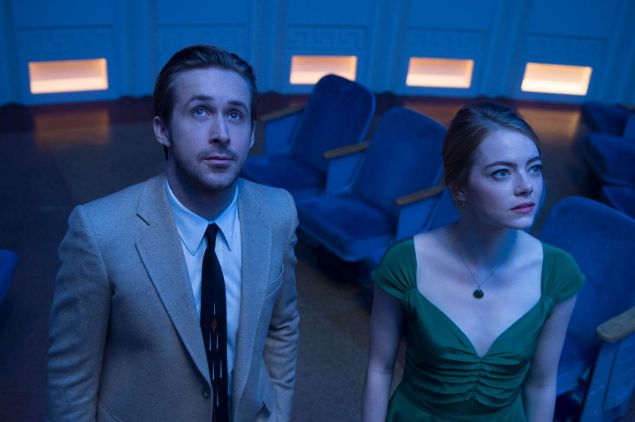 It makes for a short Oscar prediction column but with fourteen Oscar nominations, it would take a Crash-like upset to unseat the contemporary candy-colored musical of left coast dreams and disappointments, La La Land. At this point, like everybody else who doesn't have money at stake, I watch the awards for the pre-game show: the prom dress disasters and Ryan Seacrest's squirm-inducing questions. I also like to watch familiar publicists, electric with stress in the background, as they lead stars in a forced-smile march through the media gauntlet.
I remember a simpler time, watching the Oscars in my PJs on a black-and-white television that carried three networks, when you actually had to get up to change the channel. What kind of Twilight Zone hell is that? And in that distant past, say 1963 when Frank Sinatra hosted, and Joan Crawford opened the thick envelope to reveal the Best Director, saying "and the winner is…" there would be the potential for shock-and-awe before the Oscar-winner completed the sentence with "…David Lean for Lawrence of Arabia" or words to that effect.
So here's the deal — in the major categories, La La Land will carry Best Picture, Best Director for young Damien Chazelle and Best Actress for Emma Stone, playing an actress who would sell her soul-mate to sing-and-dance her way to a golden statuette. Sorry, Ryan Gosling, but you'll have to hoist a rueful smile all night long without taking that long march to the stage because it's no Best Actor for you.
La La Land will gather awards like roses: Best Cinematography, Best Film Editing, possibly Best Costume Design (could Jackie slip ahead here?), Best Production Design, Best Sound Mixing (what is that anyway?). Best Score and Best Song for the melodically-challenged "City of Stars" will also go to the modern musical.
Best Original Screenplay will likely be sacrificed to Kenneth Lonergan's moving mopey Massachusetts melodrama Manchester by the Sea, which has been waning in popularity but merits recognition. In that writing category where La La Land doesn't compete – Best Adapted Screenplay – its archrival Moonlight, Barry Jenkins' gay coming-of-age critic-magnet, will take the award.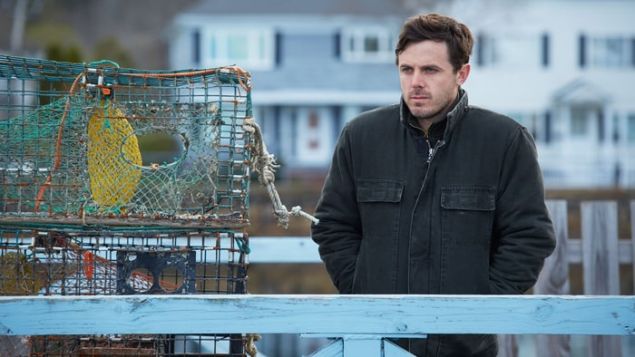 With Gosling out of the Best Actor running, the race is almost too close to call. As Manchester by the Sea's bereft janitor, Casey Affleck has been at the front ever since the drama premiered at Sundance over a year ago. But that's a long time to hold the lead for a quirky guy trailing a sex scandal, which may put the more discreet Denzel Washington over the top for his third Oscar in the stagy Fences.
In the Best Actress race, a slim chance for an upset still exists although Stone rides the power of the sweep. Am I just resistant to the Arizona native's modest singing chops, despite being utterly charmed by her? She's no Liza Minnelli, much less Judy Garland. She's not even Lea Michele. But, arguably, that ordinary actress-next-door talent makes the movie tick.
Or, when it comes to Best Actress, am I blinded by Isabelle Huppert awe? She's an acting icon, an actress' actress, while her French-language film, Elle, is controversial and not even nominated for an Oscar. It's flimsy justification but I'm going to stick with Huppert for the upset because I feel determined to go out on a limb. But the Academy may split and, if so, it won't back Meryl Streep for the so-so story Florence Foster Jenkins, or Jackie's Natalie Portman in another film that didn't make Best Picture. I would be absolutely thrilled to err in this category and see a win for the break-out star Ruth Negga for the under-recognized Loving.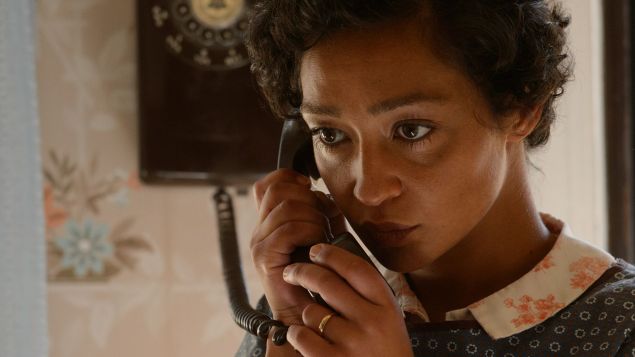 As for Best Supporting Actor, there's a world where Lion's Dev Patel snatches the crown from Moonlight's magnetic Mahershala Ali who is my favorite, favorite part of that film. But I don't live in that world, damn it! Ali must win.
Likewise, Viola Davis will grab Best Supporting Actress for Fences. On top of a powerhouse portrayal as Washington's long-suffering on-screen wife, Davis will reap the benefits of past performances. There's a sense that she's overdue for an Oscar in light of her 2012 loss to Meryl in a very tight Best Actress race pittingThe Help vs. The Iron Lady. Residual questions about whether Davis' role is actually a lead are moot. Similarly, last year, it didn't hurt Alicia Vikander when she scored supporting for her star turn as Gerda in The Danish Girl.
And, so, if there's one thing I can guarantee this Sunday night (7 PM EST on ABC and live-streaming on ABC.com),  La La Land will sweep – and we'll hear the intro to "City of Stars" until it's tattooed onto our eardrums and awakens us screaming in the middle of the night.