Paul Rust met the woman who would become his wife, Lesley Arfin, at a birthday party thrown by comedian Chelsea Peretti. "I found out later, Lesley was asking people there, 'Who's that guy, what's his story?'" Paul said. "She asked Sarah Silverman, 'Hey, do you know if that Paul Rust guy is Jewish?' and I'm not, but Sarah said to Lesley, 'If he's not, his face should sue God.'"
The story has all of the hallmarks of a scene in a Judd Apatow comedy: a room full of successful comedians and soon-to-be successful comedians, two single writers eyeing each other from across the room, and a great zinger making fun of a dude's Jew-y appearance (my last name is Schwartz, I'm allowed to say that). Perhaps it was just a necessary step of evolution that Arfin and Rust would begin writing together with Mr. Apatow, creating an LA-based series about—what else?— young people trying to find love.
That show, Love, will stream its second season on Netflix on March 10, 2017. Its premise is familiar—Gus (Rust) and Mickey (Gillian Jacobs), both caught up in their chaotic lives, are both trying to find themselves and end up finding each other—but where Love stands out from the pack of messy post-adolescent ennui is in its sophisticated pacing and deliberate characterization. The show never rushes to fit sitcom antics within an episode. Instead—perhaps due to its streaming, consume-it-all-at-once format—the show is a slow burn of characters who are funny without making jokes, for whom the biggest obstacles they face are really only themselves.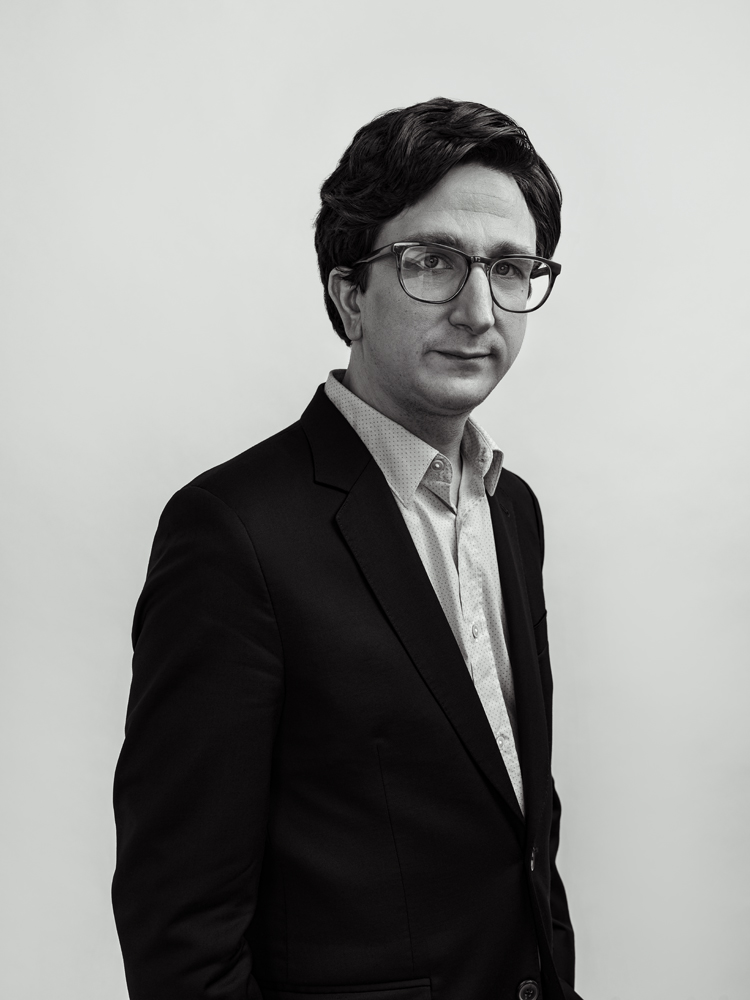 Paul Rust is originally from Le Mars, Iowa, where his mother works as a teacher and his father is the proprietor of Rust Western Shed, a store for western apparel, shoe repairs, and according to its website, tuxedo rentals. "Growing up in Iowa, there weren't many people who looked like me," Rust said. "And then when I moved out to LA, every guy in comedy looked like me. "Do you remember the movie A.I.? I compare it to this scene in A.I. where Haley Joel Osment walks into a room and it's a room with shelves and it's all a bunch of other Haley Joel Osments. That's how I felt moving to L.A."
It's that classic comedy-writer look that allowed Rust to be cast as the lovelorn valedictorian in I Love You, Beth Cooper opposite Hayden Panettiere, and as one of the namesake Basterds in Quentin Tarantino's Inglourious Basterds alongside Eli Roth and B.J. Novak (It's a Jew-y look, okay? The look is Jew-y. Schwartz. I'm allowed to say that.)
"No," Rust answered. "I didn't lie to Quentin Tarantino about not being Jewish. But that was an amazing experience to get to go Berlin and work on the film. It was mainly writers on set—that was probably how we'd all describe ourselves first. I remember when Brad Pitt found out we were all writers, he was like, 'Oh, that's why there's not this air of desperation on set.'"
With Love, Rust has a distinct opportunity for someone who sees himself as a writer/actor, not an actor/writer: writing for himself. "It's nice to have that control because I've had times where I've acted in stuff that I didn't write, and there's times—not always, but sometimes—you can feel a little confined, so it's definitely nice to write towards your voice, especially when the character is somewhat similar to me. It's actually what I learned at the UCB, writing in a way to best present how you think you're most funny."
UCB was a driving force in Rust's career trajectory, a place for him to hone his comedy skills and make the contacts that would eventually propel his career. Rust moved to Los Angeles in 2004, the year before UCB would spread to the city from its point of inception in New York. "It was this really fortunate thing where they needed people to fill up their calendar, and my friends and I were really hungry to do work. Now it's very difficult breaking into the theater, but back then, it was the best time to get in on the ground floor."
From there, Rust enjoyed the young comedy writer dream trajectory: a few scattered writing jobs, writing a script that was noticed by Judd Apatow, writing a movie (Pee-Wee's Big Holiday) for Judd Apatow, and then getting a show produced by Judd Aaptow (in every young comedy writer's dreams, Judd Apatow plays the role of guardian angel.)
Even before he worked for him, Apatow's early work had a tremendous impact on Rust. "I remember when I saw Knocked Up, there was a scene where Leslie Mann and Katherine Heigl's characters want to get into the club and the bouncer says they're too old. The Judd touch, I feel like, is that the scene ends with the bouncer saying, this is a sucky part of my job and I don't like it. I want to give every single character the dimensions and complexity of a main character."
Los Angeles can be lonely and isolating: it's a city of millions of people but people who are incredibly spread out geographically, forced to drive everywhere, and most of whom operate in an industry for which a degree of narcissism is a necessary career trait.
"I moved out with a friend from Iowa," Rust said, "and he made the observation that when you're on the freeway, there's the carpool lane, and it only has to be you and one other person—it only takes two to be in the carpool lane—so when you're in traffic and bumper to bumper to bumper, and the carpool lane's open next to you, you know for a fact that everybody in front of you is by themselves."
Maybe that's why a series about two people finding each other in an imperfect, totally human way resonates so well with viewers (Love has already been confirmed for a third season, to begin shooting two days after season two's release). Gus and Mickey are up against a set of terrifying villains: doubt, and selfishness, and ego, and timing.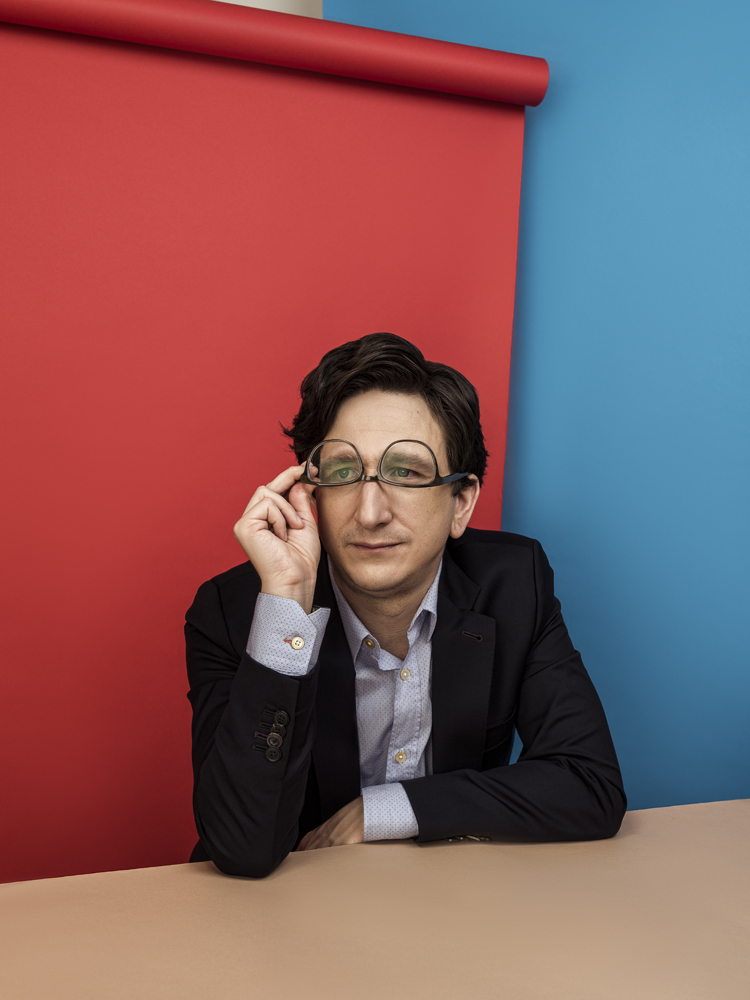 But however messy Gus's love story gets, Rust has his one of his own, behind the scenes. "It's very romantic getting to write with the person you love," Rust said. Back at the party where he and his future wife first met, Chelsea Peretti's party, Rust tried to come up with a scheme to learn the girl's last name, that girl, Lesley, with a dog, who, he found out later, had been asking about him too. Rust was writing Judd Apatow's Pee-Wee Herman movie at the time and, turns out, she was writing for the Apatow-produced Girls. "I thought I would find out her last name in a corny way, and I asked what the dog's last name was. And then it wasn't her dog. But then she said, 'But my last name is Arfin, so it'd be good for a dog's last name.'"
It was a great line, and it worked. Sometimes things just work out.