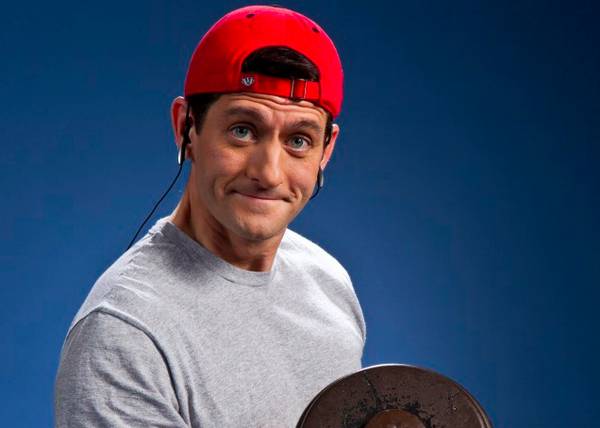 This week's congressional recess has been filled with angry town hall meetings around the country, where voters have protested Republican lawmakers' stances on Obamacare and other issues (and no, these protesters haven't been "paid").
One congressman who has been noticeably absent from his district is House Speaker and Wisconsin representative Paul Ryan. He has not scheduled a town hall and has not explained why (though it may have to do with his refusal to condemn President Trump or propose a replacement for Obamacare).
As such, his constituents have taken matters into their own hands.
An unidentified voter posted a Missing Persons ad in the Lost and Found section of the Madison, Wisconsin Craigslist page called "Have you seen our speaker?" The page, which is illustrated with photos of Ryan working out, says that he is "addicted to power" and "answers to the name Paul."
"He is a yuge fan of working out in the House of Representatives gymnasium, penning Ayn Rand fanfiction and lecturing poor people on the advantages of being born into wealth," the page reads.
Another group of constituents went the extra mile and bought space on an electronic billboard inquiring about Ryan's whereabouts:
Ryan hasn't been completely invisible during his break—earlier this week he visited Corpus Christi, Texas to tour the southern border (preparing for Trump's wall, no doubt) and attend a Republican party fundraiser.