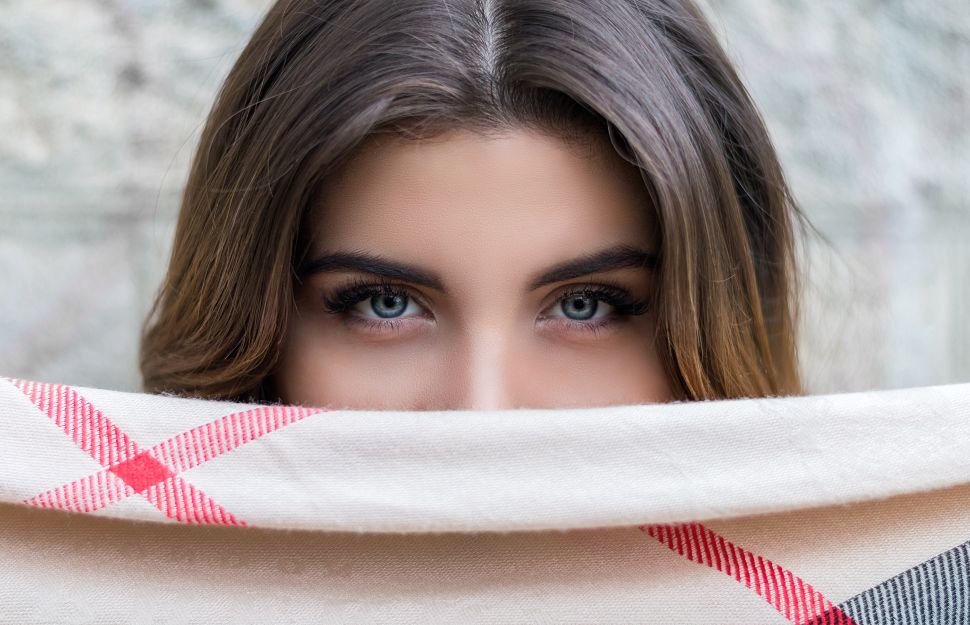 If you've been cursed with eyelids that turn into greasy orbs within minutes of applying cosmetics, you may have given up altogether on wearing eye makeup. After all, who wants smudged, shiny half-moons of shadow and mascara sliding across one's face?
The good news is that it's easier than ever to work around buttery lids. If you've abandoned shadows and liner in exchange for eyelash extensions and a natural look, try this approach and prepare to be amazed.
First, be careful applying eye cream. On the upper lids, heavy creams and even some light serums can work with gravity to give eyes a droopy look. Instead, lightly tap a hydrating product like Bioderma Sensibio Gel Eye Contour ($19) onto the under-eye area only. This gel has caffeine to boost circulation, reduce puffiness and fight dark circles, plus hyaluronic acid and light-reflecting elements to brighten and smooth fine lines.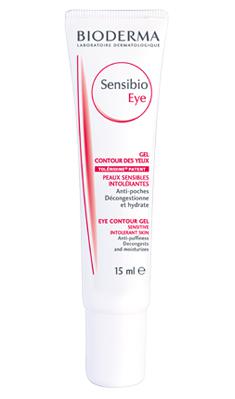 Next, after you're done applying under-eye concealer, take the excess on your makeup sponge or brush and press it onto your upper lids. Tarte Maracuja Creaseless Concealer ($25) and IT Cosmetics Bye Bye Under Eye Illumination Full Coverage Anti-Aging Waterproof Concealer ($24) provide a matte base without drying or accentuating crepiness.
A primer, as you might guess, is a non-negotiable part of this equation. But finding the right primer for oily lids has driven many women to insanity—and near-bankruptcy. Some are completely rubbish, making lids downright sticky, while the vast majority simply don't hold up for more than an hour unless you have normal or dry skin.
Urban Decay is known for its eyeshadows and primers. While the shadows can be disappointing in terms of durability, the primers live up to the brand's hype. Urban Decay Eyeshadow Primer Potion in Minor Sin is a subtly shimmery champagne color that could stand as a budge-proof neutral shadow on its own. It's also the base for eye makeup that won't quit.
After rubbing a small dot of primer into each lid, turn to eyeshadow. Avoid cream formulations, which will introduce oil into the equation. Instead, experiment with one of the many breathtaking eyeshadow palettes on the market. Kat Von D Shade + Light Eye Contour Palette ($48) boasts 12 blendable, buildable shades that last. Tarte is renowned for their highly pigmented, beautifully packaged palettes, and Tartelette In Bloom Clay Eyeshadow Palette ($46) is no different. Its dozen gorgeous shades create subtle and bold looks alike with locked-in impact. But if you just want to own one palette for the rest of your life, Natasha Denona Eyeshadow Palette 28 ($239) is the ultimate option, with 28 pressed pigments that give a silky finish without smudging.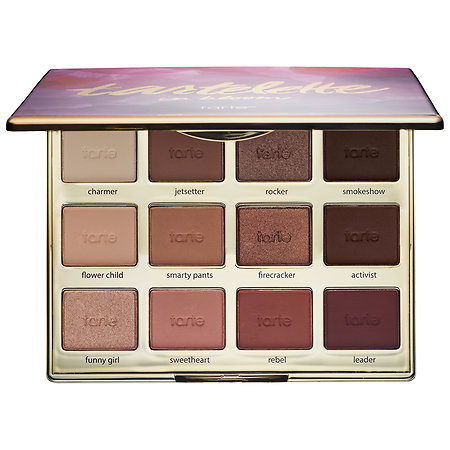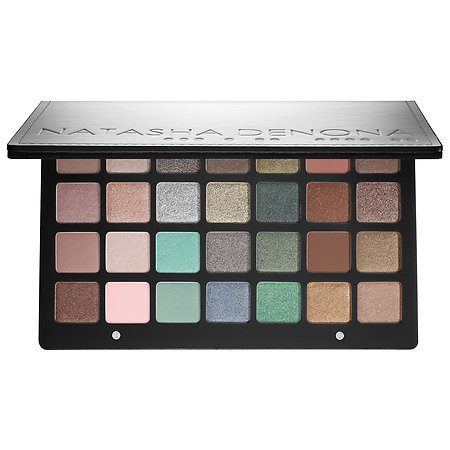 With shadow in place, it's liner time. Smith & Cult is a brand you might love for their innovative nail polishes, but the company has really outdone itself with its B-Line Eye Pen ($21). Quick-drying, waterproof and with idiot-proof application, the ultra-fine 'felt' nib lets you sparely define the lashline for a natural look or build thicker swoops and flicks to make a statement. It's up to you what kind of line you draw, how thick it is, and how far it extends past the outer corner of your eye. This opaque, flake-proof liner will still be perfectly placed at the end of the day—a luxury of precision few oily-lidded gals have ever enjoyed in our lives. Try it in The Shhh, a steel grey that's a more wearable alternative to classic black.
Finally, a word about mascara. Lots of women think they need to wear waterproof formulas to accommodate greasy lids, but water is not the issue: Those mascaras are no match for the oils our skin produces. Instead, opt for tubing mascaras. Rather than coating eyelashes in a mixture of wax and oil, tubing formulations build cylindrical tubes around lashes that mimic a traditional mascara look and slide off at the end of the day with a damp washcloth. Blinc Mascara ($26) is grease-proof and waterproof, too. L'Oréal Double Extend Lash Extension Effect Mascara ($10) comes with a nourishing primer, won't clump, and can withstand even Bikram yoga without smudging.
Jackie Danicki created one of the first and most popular beauty blogs in 2004, and has consulted some of the world's most iconic brands on digital content strategy and innovation. Jackie blogs at http://burnedoutbeauty.com, and you can find her on Twitter, Instagram, and Snapchat as @burnedoutbeauty.