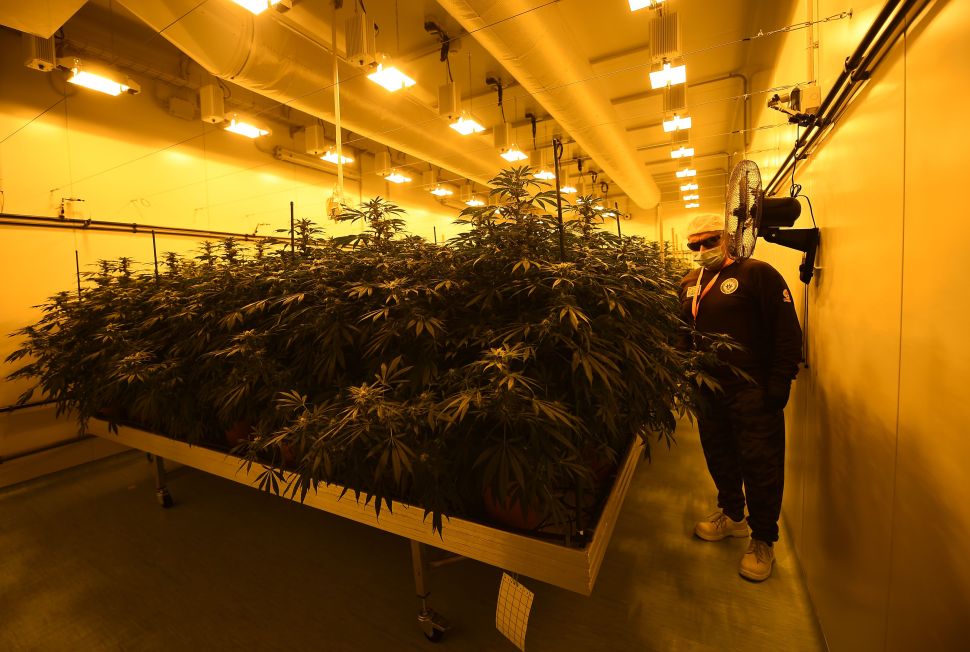 There once was a great comedian that you have possibly never heard of, but you can guarantee that every comic you like has strong opinions about his work. Bill Hicks will have been dead for 23 years this Sunday. A lot of his most famous jokes were about cultural hypocrisy, particularly about drug use. In one TV special, One Night Stand, he said that pot shouldn't only be legalized, "it should be mandatory."
In another recording from a tour date in London, this comedian's comedian asked, "Why is marijuana against the law? It grows naturally upon our planet. Doesn't the idea of making nature against the law seem to you a bit . . . unnatural?"
The truth is that hardly any pot these days would qualify for a "certified organic" seal. The finest spliffs get rolled from weed that generally originated deep inside a windowless building, fed by carefully chosen fertilizer and artificial light. It probably didn't see daylight until its final consumer took their dime bag out at Coachella.
In fact, the industry has stayed inside even where it has been legalized by its home state. That's because product can be grown with more precision indoors, so it can be harvested with very precise amounts of THC and other cannibinoids. Doing so comes at a heavy energy cost. Fortune cites work from the Lawrence Berkeley National Laboratory that estimates legal marijuana cultivation demands $6 billion per year in electricity costs. Meanwhile, the price of wholesale weed in Colorado has been tumbling. According to Marijuana Business Daily, it went down $800 per pound over the course of 2016, ending the year at around $1300.
Just to put that in perspective, 25-pound cartons of high end tomatoes sold for about $13 wholesale at the end of last year.
That enormous return has led many cultivators to skimp on energy efficiency in favor of rapidly spinning up production. This energy profligacy has been made worse by conditions on the ground in the first states to legalize recreational marijuana, Tim Hade, chief operating officer of Scale Microgrid Solutions, explained in an interview with the Observer.
Those first states, Oregon, Washington and Colorado, all have cheap electricity compared to US averages. "From the owner operator standpoint," Hade predicted, "they've been getting away with mistakes that they aren't going to get away with in California and Massachusetts." These two coastal states recently joined the short list of places where recreational use is now permitted, but electricity in both costs well over the national average.
Despite the fact that California has a well-established outdoor supply, the Whole Foods'esque appeal of such cannabis will still only ever reach part of the market. And as long as the Federal prohibition remains in place, growers in Washington can't ship their energy advantage elsewhere.
And even in those states with cheap electricity, dropping prices could push growers to take energy more seriously. Any margin an operation finds can help protect it as the industry inevitably consolidates.
The high energy use for cannabis growth has two causes: powerful lights that run 24/7 and cooling rooms off from all the heat those lights generate. Growers can save some money on the demand side, but if that doesn't get them far enough, companies like Scale can come in with supply side fixes. "We use a combination of solar panels, energy storage technology and natural gas cogeneration," Hade explained. By the end of this year, Scale hopes to have pilots in place at operations in California and Massachusetts, demonstrating the efficacy of its toolkit.
Small scale electricity generation for one or a few connected sites is referred to as microgrids. Environmentally, they have the advantage of losing less energy in transmission. They also decrease a region's power insecurity by diversifying its sources of power.
Scale's cogeneration facet is the one that's the least well known. "We use natural gas, but we're essentially making electricity with a natural gas generator," he said. Like any natural gas generator, 60 percent of the potential energy in the gas turns into heat after it is burned to make electricity. Using a well established technology called absorption chilling, Scale turns that waste heat into cold water, which can be used to serve the building's cooling needs in place of electric cooling.
Their project in California is currently in the planning phase, but its Massachusetts demo is earlier still. "Our bet is our results will be our best marketing tool," Hade predicted.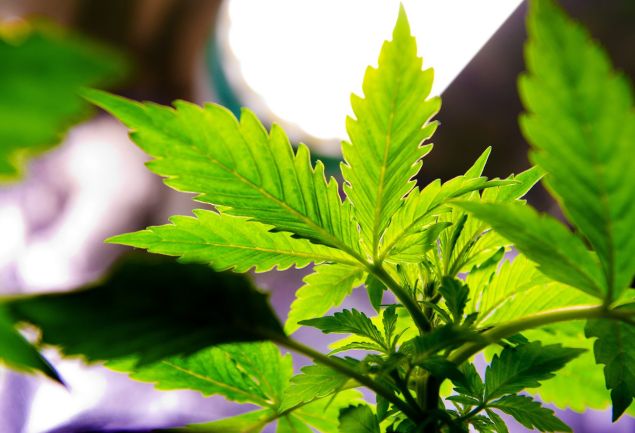 Their first demonstration projects will look like a typical energy consulting job, where engineers come in and custom build solutions for specific sites. "On a typical microgrid project, 60 percent of the costs are soft costs," Hade said, meaning legal, engineering and other design consulting costs in order to plan a bespoke system.
"Our ultimate goal is to essentially build Legos that don't require a PhD," he said.
While the Trump administration looks as though it might step up enforcing Federal marijuana prohibition, doing so could work out well for companies providing ancillary services for the nascent industry. As long as ganja can't trade via the interstate highways, each newly legalized area will need local solutions for their growers' energy supply. In fact, in Massachusetts, there's already legislation under consideration to seek best practices for containing energy demand from growers.
States like New York have already been trying to promote microgrids as a way to protect communities from power disruptions from events like Sandy, but it could take a lucrative and demanding industry like pot cultivation to establish the supply chain needed to make this kind of technology affordable for businesses with less dramatic margins.
Reducing our energy consumption by creating more, cleaner sources of supply isn't as easy as environmentalists like to make it sound. Yes, we know what needs to be done structurally, but the cost of the transition is complicated by the fact that every customer that dramatically cuts demand from the centralized grid increases the cost for everyone still on it. "Really where the innovation needs to take place is on the business model side," Hade said.
The nice thing about legal weed is that it's a whole new energy customer, one with a strong incentive to get religion on efficiency and the margins to pay for it. Then everyone else can benefit from the market growers establish.
Bill Hicks also said that marijuana "serves a thousand different functions, all of them positive. To make marijuana against the law is like saying that God made a mistake."
Maybe He did and maybe He didn't, but failing to cultivate it in the smartest way possible definitely would be.
[h/t The Energy Gang podcast]