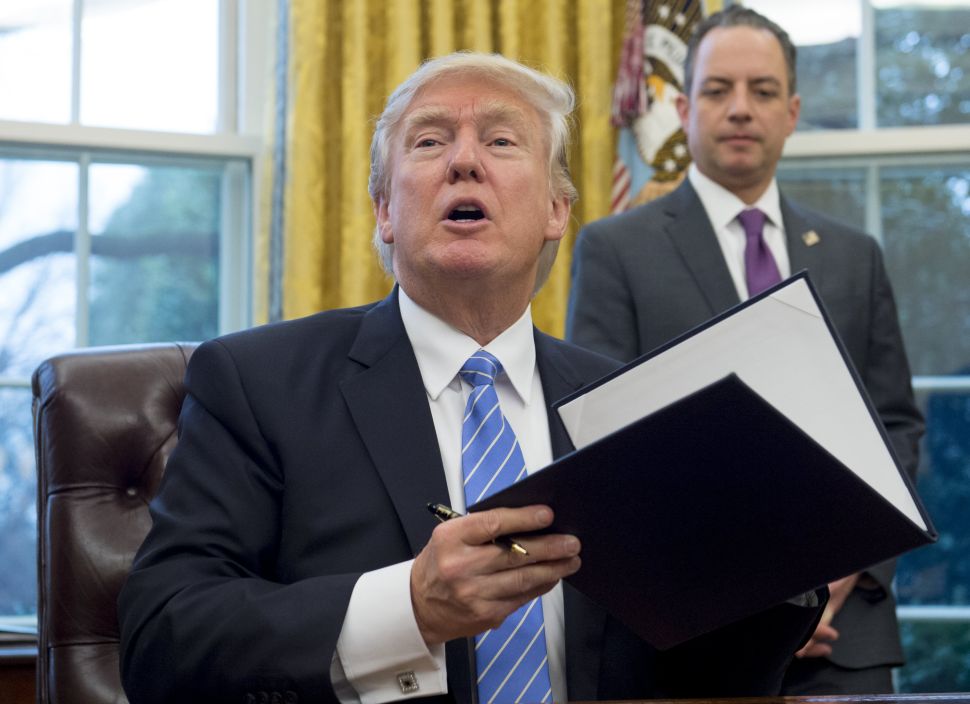 Planned Parenthood opened its first clinic in Brooklyn in 1916. Ten days later, founder Margaret Sanger and her colleagues were arrested. Indeed, the organization is built on perseverance. Currently, its 650 clinics nationwide serve 2.5 million people each year.
Despite—or because of—its pioneering role in giving women power over their bodies, it remains a target of controversy. The continuum of extremists targeting Planned Parenthood includes anti-abortion activists and politicians who aim to limit a woman's control over her body.
But abortion services make up less than three percent of services provided by Planned Parenthood, accounting for roughly 328,000 of the group's nearly 10.6 million services provided in 2015. Even so, a Bloomberg Politics poll found that 67 percent percent of Americans think the Supreme Court was correct to rule that women have the constitutional right to abortion.
Republicans seeking to defund Planned Parenthood utilize pro-life rhetoric. However, the threat to defund Planned Parenthood does not apply strictly to abortion. If enacted, the wishes of these pro-life politicians will cause a nationwide healthcare crisis.
No federal dollars go toward abortion services—except in the protected cases of rape or incest upheld by the Hyde Amendment. Rather, the bulk of services provided by Planned Parenthood are STI testing and treatment, cancer screenings, pap smears, contraception and educational counsel. Therefore, the term "defund" is a misnomer. In reality, the proposed legislation prevents millions of women who rely on Medicaid from accessing the healthcare provider they've been depending on for decades.
About 75 percent of federal funding to Planned Parenthood comes from Medicaid. Additionally, 79 percent of Planned Parenthood's healthcare patients are at or below the federal poverty level, and Planned Parenthood accepts them at no cost or on a sliding scale. To provide care, the organization receives with Medicaid reimbursements, totaling about $500 million annually. Denying access to this funding threatens millions of women who have no other options.
The crusade to "defund" Planned Parenthood is not new. In the past few years, 24 states have moved to cut funding. Planned Parenthood has previously won lawsuits that affirm that "defunding" violates the Medicaid Act. Planned Parenthood's legal team and the ACLU have stated that they will fight unjust, harmful legislation. House Republicans are pushing this week to gut Title X, the program that provides family planning services to low-income women across the country. A vote to cut off Medicaid reimbursement could follow.
Furthermore, House Speaker Paul Ryan's claim that other providers could absorb Planned Parenthood patients has been dismissed by experts.
Two Texas public health investigators wrote in The Washington Post that it was a disaster when Texas defunded Planned Parenthood. A significant number of women entirely lost or had reduced access to primary care providers as a consequence.
Ryan's support to defund Planned Parenthood would devastate his home state of Wisconsin, where 70 percent of counties that Planned Parenthood serves already have a shortage of health care providers. Ryan's own constituents in Racine wouldn't have a single other federally-qualified health center to turn to if the local Planned Parenthood closes.
Across the country, people are flooding town hall meetings to express their support for Planned Parenthood and their outrage at the crusade against it.
Last Thursday in Utah, a Planned Parenthood patient asked Rep. Jason Chaffetz if he thought that her access to cancer screenings was important, and Chaffetz was subsequently booed for responding that he would defund Planned Parenthood. Planned Parenthood supporters in Tennessee tried to confront Rep. Diane Black at her town hall.
In Georgia, Planned Parenthood patients packed a constituent event to ask why Sen. David Perdue and Sen. Johnny Isakson would defund Planned Parenthood.
This public outcry is representative of national polls conducted since the first Congressional attempt to block patients from care in 2015, which show strong support for Planned Parenthood. A new PerryUndem poll shows that 70 percent of voters oppose "defunding" Planned Parenthood—including 50 percent of Trump voters.
Five separate Public Policy polls—conducted in the swing states of North Carolina, New Hampshire, Nevada, Ohio, and Pennsylvania—showed that a majority of voters were being less likely to vote for candidates who want to block patients from care at a Planned Parenthood health center.
In an op-ed in The New York Times, Nick Kristof wrote a piece entitled, "Trump's War on Women Begins," days after the historic Women's March on Washington. Kristof's column was in response to Trump reinstating the "global gag rule," which was commemorated by a photo-op with all men standing over the executive order. This dangerous policy increases unsafe abortions around the world, leading Kristof to call the "pro-life" stance "pro-death."
Planned Parenthood's resilience has gotten the organization this far. If the Trump administration is successful in rescinding hard earned women's rights, a lot of women won't receive basic care and birth control, and an avoidable health may result.