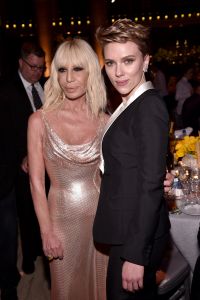 The unofficial kickoff of New York Fashion Week took place downtown last night at Cipriani Wall Street, where amfAR held its annual "Fashion Week New York Gala." As expected, the charity gave credence to its unofficial "glamfAR" name. Lead honorees Scarlett Johansson and Donatella Versace drew a star studded crowd of friends and longtime collaborators that brought the charity organization one step closer to curing the disease that still affects 37 million people.
On top of their awards, both Scarlett and Donatella went home with auction lots to boot. Johansson chose to pick up a pair of $50,000 Harry Winston earrings, shown on stage by Victoria's Secret supermodel Josephine Skriver, while Donatella acquired a photo portrait by Christopher Makos of amfAR Founding International Chairman Elizabeth Taylor atop Malcolm Forbes' motorcycle for a relatively modest $40,000.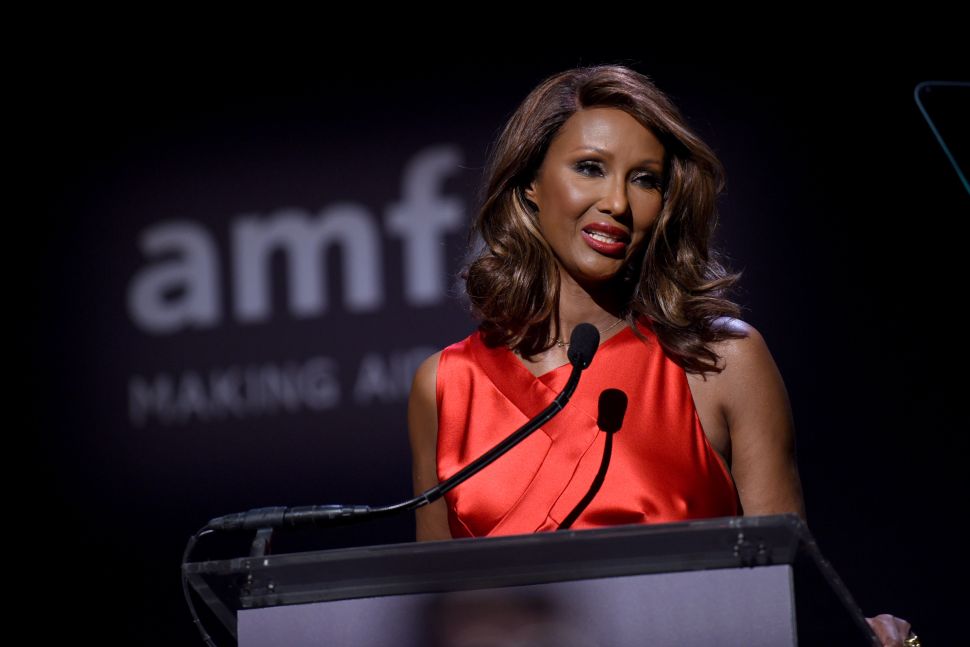 Despite these intelligent investments by both leading ladies, the highest selling auction item was a vending machine full of 363 bottles of Moët & Chandon champagne, which was snapped up for $85,000.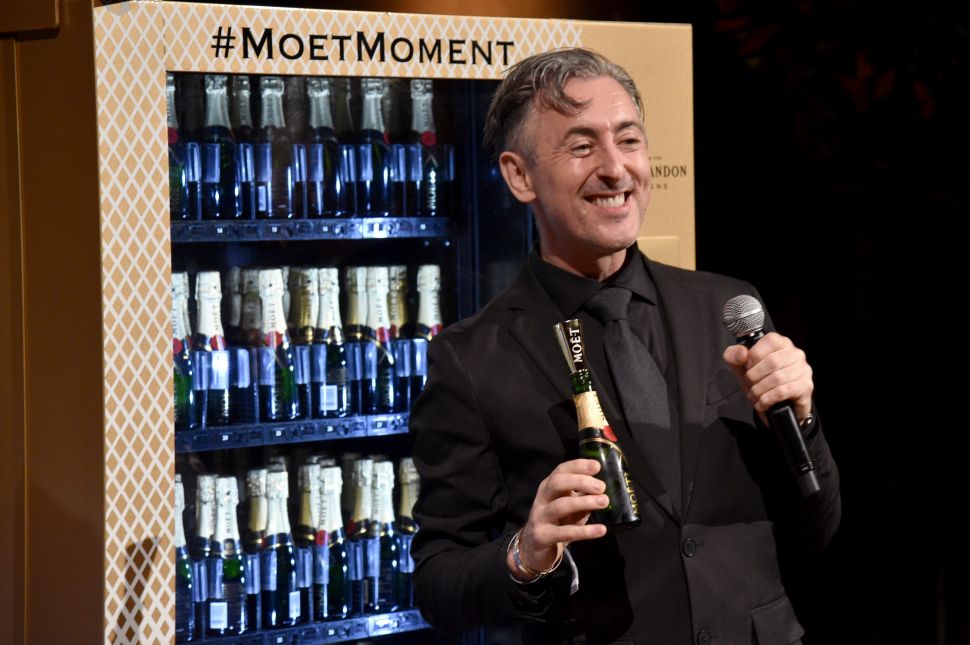 "This is everything Tom Hanks did not have in BIG," auctioneer Alexander Gilkes said to the audience as Alan Cumming demonstrated its use to the crowd. "It's the stuff of David Hasselhoff's dreams."
"I've just heard Jeff Sessions has been confirmed as the Attorney General," Cumming added as the crowd cheered. "So, I'm drowning my sorrows in all 363 bottles."
The evening was the capped by songstress Ellie Goulding—or "Ellie Fucking Goulding" as Mr. Cumming introduced her—who performed a four song set to a crowd that included Diane Kruger, Adriana Lima, Naomi Campbell, Heidi Klum, and Alessandra Ambrosio all of whom wore shimmering gowns on loan from Mrs. Versace. Those with the stamina, and some added courage thanks to the impending snow day, carried on to the newly renovated 1Oak to continue the champagne swilling and no-holds-barred dance battles, in celebration of the iconic nightclub's tenth anniversary.